Welcome to the Monday Morning Book Buzz, a preview of notable books being released this week. Some of them will be added to the Academy Library collection; if you read about a title that you would like added to the collection, let me know by either commenting on this post or by contacting me directly at the Library.
If you would like to subscribe to the CA Library Blog, click the Entries (RSS) button at the top of the menu on the right and add the link to your favorite news aggregator. You can also follow us on Facebook by visiting http://www.facebook.com/calibrary and hitting the 'Like' button.
This week's releases are listed by category: Young Adult Fiction, General Fiction and Nonfiction. On-sale dates are indicated in parentheses.
Notable New Releases for the week of February 13th: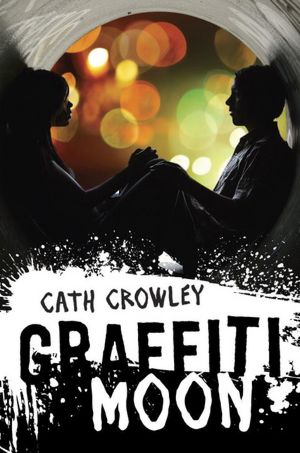 Young Adult Fiction
Bewitching: The Kendra Chronicles by Alex Flinn (2/14/2012) — The story of Kendra, the witch behind the transformational curse in Beastly, and the first three-hundred years of her life, including takes on a classic fairy tale, the 1666 plague in Britain, the "Titanic" disaster, and the story of a modern-day, plain stepsister. "The inventive takes on the traditional will please fans of Flinn and fairy tales alike and leave them eager for Kendra's next volume." — Booklist
The Disenchantments by Nina LaCour (2/16/2012) — Colby is dismayed when his best friend, Beth, announces her post-high school plans, sharing her intentions to start college after her band's tour instead of spending a year in Europe with Colby. As he  struggles to understand why she changed her mind, Colby begins to question what losing Beth would mean for his future. "Hauntingly beautiful." — Kirkus Reviews
The Fine Art of Truth or Dare by Melissa Jensen (2/16/2012) — Pretty in Pink meets Anna and the French Kiss in this charming romantic comedy. Ella is nearly invisible at the Willing School, and that's just fine by her. She's got her friends, she's got her art – and her idol, the unappreciated 19th-century painter Edward Willing. Still, it's hard being a nobody and having a crush on the biggest somebody in the school.
Graffiti Moon by Cath Crowley (2/14/2012) — Told in alternating voices, an all-night adventure featuring Lucy, who is determined to find an elusive graffiti artist named Shadow, and Ed, the last person Lucy wants to spend time with, except for the fact that he may know how to find Shadow. "The beauty and danger of the nocturnal urban landscape is an effective counterpoint to the growing attraction of the sensitive yet bristly pair." — Publishers Weekly
The Nightmare Garden (Iron Codex Series #2) by Caitlin Kittredge (2/14/2012) — Aoife, a changeling–half human and half from the land of Thorn–released monsters from Thorn into the Iron Lands when she destroyed the Lovecraft engine and must find away to reverse the damage.
Scarlet by A.C. Gaughen (2/14/2012) — Will Scarlet shadows Robin Hood, with an unerring eye for finding treasures to steal and throwing daggers with deadly accuracy, but when Gisbourne, a ruthless bounty hunter, is hired by the sheriff to capture Robin and his band of thieves, Robin must become Will's protector risking his own life in the process. "Plenty of swashbuckling adventure and a hearty dose of romance power this re-imagining of the legend of Robin Hood." — School Library Journal
The Vanishing Game by Kate Kae Myers (2/14/2012) — Seventeen-year-old Jocelyn follows clues apparently from her dead twin, Jack, in and around Seale House, the terrifying foster home where they once lived, and with help from childhood friend Noah she begins to uncover the truth about Jack's death and the company that employed him and Noah. "A gripping mystery with strong but flawed characters, the book is impossible to put down." — Voice of Youth Advocates
Various Positions by Martha Schabas (2/14/2012) — When talented, dedicated fourteen-year-old Georgia Slade becomes a student in an elite Toronto ballet academy, her confusing feelings toward one of her teachers lead to disaster. "A robust first-person narrative voice, multidimensional supporting characters, and a suspenseful plot add up to a strong debut." — Publishers Weekly
Wonder by R. J. Palacio (2/14/2012) — Ten-year-old Auggie Pullman, who was born with extreme facial abnormalities and was not expected to survive, goes from being home-schooled to entering fifth grade at a private middle school in Manhattan, which entails enduring the taunts and fear of his classmates as he struggles to be seen as just another student. "A fast read and…a great discussion starter about love, support, and judging people on their appearance." — School Library Journal
General Fiction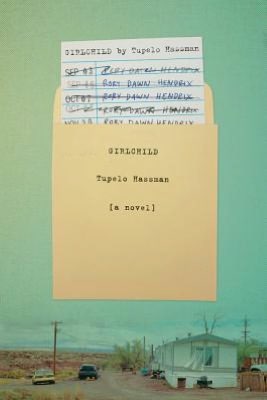 Girlchild: A Novel by Tupelo Hassman (2/14/2012) — Rory Hendrix is the least likely of Girl Scouts. She hasn't got a troop or even a badge to call her own.  But she's checked the Handbook out from the elementary school library so many times that her name fills all the lines on the card, and she pores over its advice for tips to get out of the Reno trailer park where she lives. "This debut possesses powerful writing and unflinching clarity." — Publishers Weekly
Heart of a Killer by David Rosenfelt (2/14/2012) — Sheryl Harrison has served four years of a thirty-year murder sentence for killing her husband, who she claims was abusive. When her fourteen-year-old daughter, Karen, is diagnosed with a congenital heart defect, Sheryl decides she wants to be the heart donor for her daughter. With Sheryl on suicide watch, attorney Jamie Wagner's only shot at helping her and saving Karen is to reopen the murder case, prove Sheryl's innocence, and get her freed so that she can pursue her plan on her own.
The House I Loved by Tatiana de Rosnay (2/14/2012) — Paris, France: 1860's. Hundreds of houses are being razed by order of Emperor Napoleon III to alter the face of old Paris, molding it into a "modern city." The reforms will erase generations of history—but in the midst of the tumult, one woman will take a stand.  Rose Bazelet is determined to fight against the destruction of her family home until the very end.
I've Got Your Number by Sophie Kinsella (2/14/2012) — Poppy Wyatt has never felt luckier. She is about to marry her ideal man, but in one afternoon her "happily ever after" begins to fall apart. Not only has she lost her engagement ring in a hotel fire drill but in the panic that follows, her phone is stolen. When she spots an abandoned phone in a trash can, she figures at least she can leave a number for the hotel to contact her when they find her ring. But the owner wants his phone back and doesn't appreciate Poppy reading his messages and wading into his personal life. "Screwball romance with a likable and vulnerable heroine." — Kirkus Reviews
Oath of Office by Michael Palmer (2/14/2012) — When Dr. John Meacham goes on a shooting spree at his office, his business partner, staff, and two patients are killed, then Meacham turns the gun on himself. When counselor Lou Welcome delves deeper into his former patients act, he uncovers an unspeakable conspiracy that seems to lead directly to the White House and those in the highest positions of power. "Palmer's easy mix of science and individual courage should please his many fans." — Publishers Weekly
Private Games by James Patterson and Mark Sullivan (2/13/2012) — Private, the world's most renowned investigation firm, has been commissioned to provide security for the 2012 Olympic Games in London. The opening ceremony is hours away when Private investigator Peter Knight is called to the scene of a ruthless murder; a high-ranking member of the games' organizing committee has been killed.
Restless in the Grave (Kate Shugak Series #19) by Dana Stabenow (2/14/2012) — Stabenow teams up two of her most beloved characters, Aleut private investigator Kate Shugak and Alaska state trooper Liam Campbell, in the same story for the first time. Alaska aviation entrepreneur Finn Grant died in the fiery crash of his Piper Super Cub. Someone sabotaged his engine, and virtually everyone in southwestern Alaska has a motive.
Robert Ludlum's The Janson Command by Paul Garrison (2/14/2012) — Reformed from his days of as a covert operative and assassin for the US government, Paul Janson has a new mission and a new partner, sharpshooter Jessica Kincaid. When his latest job rescuing a doctor abducted in international waters by African pirates goes haywire, Janson realizes he's caught in the middle of something much bigger. "A number of swift, unexpected plot twists will leave Ludlum fans eager to see more in this franchise from Garrison." — Publishers Weekly
The Wolf Gift by Anne Rice (2/14/2012) — A whole new world—modern, sleek, high-tech—and at its center, a story as old and compelling as history: the making of a werewolf, reimagined and reinvented by Anne Rice.
Nonfiction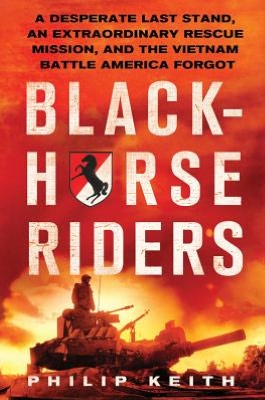 Enemies: A History of the FBI by Tim Weiner (2/14/2012) — Pulitzer Prize-winning author Tim Weiner draws on thousands of declassified documents and interviews to tell the first definitive history of the FBI's secret intelligence operations.
The Principles of Knitting by June Hemmons Hiatt (2/14/2012) — Completely revised and updated, this long-awaited new edition of the definitive book of knitting techniques, contains indispensable information for every knitter, from the beginner to the most experienced, on all aspects of the craft.
Tea Party Patriots: The Second American Revolution by Mark Meckler and Jenny Beth Martin (2/14/2012) — In 2009, an unemployed mother of two and a politically inexperienced northern California attorney met on a conference call that would end up starting one of the largest grassroots political organizations in American history, the Tea Party Patriots. Fueled by the fires of passion and patriotism, Meckler and Martin have empowered more than twenty million members by using both high-tech advances and the time-tested American tradition of rallying in public.
That Woman: The Life of Wallis Simpson, Duchess of Windsor by Anne Sebba (2/14/2012) — The first full scale biography of Wallis Simpson to be written by a woman, exploring the mind of one of the most glamorous and reviled figures of the Twentieth Century, a character who played prominently in the blockbuster film The King's Speech.