Welcome to the Monday Morning Book Buzz, a preview of notable books being released this week. Some of them will be added to the Academy Library collection; if you read about a title that you would like added to the collection, let me know by either commenting on this post or by contacting me directly at the Library.
If you would like to subscribe to the CA Library Blog, click the Entries (RSS) button at the top of the menu on the right and add the link to your favorite news aggregator. You can also follow us on Facebook by visiting http://www.facebook.com/calibrary and hitting the 'Like' button.
This week's releases are listed by category: Young Adult Fiction, General Fiction and Nonfiction. On-sale dates are indicated in parentheses.
Notable New Releases for the week of March 5th:
Young Adult Fiction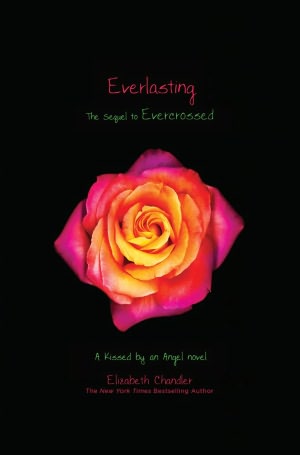 Everlasting by Elizabeth Chandler (3/6/2012) — In the third book of Chandler's Kissed by an Angel series, Ivy is reunited with her formerly dead boyfriend Tristan, but he gets sent back as a fallen angel wearing the body of a wanted murderer and in order for them to be together Ivy must find a way to clear Tristan of the charges against him.
Balthazar (Evernight Series) by Claudia Gray (3/6/2012) — Vampire Balthazar More emerges from his centuries-long isolation to help Skye Tierney, a psychic girl who once attended Evernight Academy, when she catches the attention of the cruel master vampire responsible for murdering Balthazar and his family four centuries earlier.
Embrace by Jessica Shirvington (3/6/2012) — Seventeen-year-old Violet Eden's world is turned upside down when she falls for the sexy and aloof Lincoln and discovers he is part angel and part human. As Violet gets caught up in an ancient battle between dark and light, she must choose her path because the wrong decision could cost not only her life but her eternity. "The story is rife with action and romance…a must-read for paranormal fans young and old." — Kirkus Reviews (starred review)
Boy21 by Matthew Quick (3/5/2012) — Finley, an unnaturally quiet boy who is the only white player on his high school's varsity basketball team, lives in a dismal Pennsylvania town that is ruled by the Irish mob. When his coach asks him to mentor a troubled African American student who has transferred there from an elite private school in California, he finds that they have a lot in common in spite of their apparent differences. "[Quick's] emotionally raw tale retains a delicate sense of hope and optimism, making it a real gut punch of a read." — Publishers Weekly
Where It Began by Ann Redisch Stampler (3/6/2012) — After she is in a horrific car crash when drunk, Los Angeles high school student Gabriella Gardiner assumes she stole her rich boyfriend's car and smashed it into a tree, but she cannot remember anything about the events of the evening. "Gabby's sardonic voice will draw readers into the story immediately, as Stampler delivers a searing portrayal of power, privilege, and betrayal in the hills above Los Angeles." — Publishers Weekly
The Ivy: Rivals by Lauren Kunze (3/6/2012) — In this third book in The Ivy series, Callie Andrews has looked forward to her next semester at Harvard, but Lexi is still after her, boyfriend Clint wants her back, Gregory has decided to fight for her, Vanessa still has not forgiven her, and working on the Harvard Crimson is taking a toll, causing Callie to yearn for spring break. "Smoothly continuing intrigues from earlier novels, this installment tantalizes with tension and drama." — Kirkus Reviews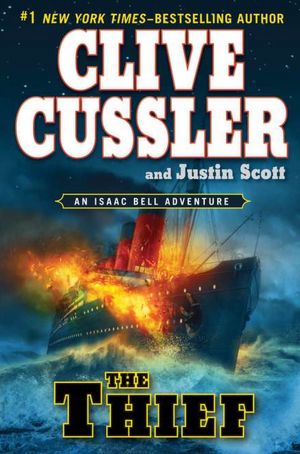 General Fiction
The Thief (Isaac Bell Series #5) by Clive Cussler (3/6/2012) — On the ocean liner Mauretania, two European scientists with a new invention are barely rescued from abduction by the Van Dorn Detective Agency's chief investigator, Isaac Bell. When the thugs attack again, one of the scientists dies, and a ruthless espionage agent spots an opportunity to give the Germans an edge. Can Bell figure out who he is and stop him before it's too late?
Fair Game (Alpha and Omega Series #3) by Patricia Briggs (3/6/2012) — Werewolves and opposites, the Alpha, Charles Cornick and the Omega, Anna Latham mate and become a team that are sent to Boston to help the FBI stop a serial killer that is targeting the preternatural.
A Rising Thunder by David Weber (3/6/2012) — Honor Harrington, having decided on a plan to enslave the human race, teams up with the shadowy organization known as the Mesan Alignment and works to shut down the Star Kingdom's wealth and power, which puts her in direct opposition with the Earth-based Solarian League and fighting for her life. "Newcomers need to start at the beginning, with On Basilisk Station (2002), but series fans will snatch this one up eagerly and be thoroughly satisfied." — Booklist
The Expats by Chris Pavone (3/6/2012) — Former CIA agent Kate Moore moves with her family to Luxembourg to try and become the wife and mother she has never been, but, when a new American couple arrives, everything is suspicious and nothing is as it seems. "A thoroughly competent and enjoyable thriller with unanticipated twists that will keep readers guessing till the end." — Kirkus Reviews (starred review)
Chasing Midnight (Doc Ford Series #19) by Randy Wayne White (3/6/2012) — During a reception by a notorious Russian black marketeer, retired CIA operative Doc Ford and his friend Tomlinson, get an uderwater look at the billionaire's yacht. But when they emerge, the island they're on is taken by environmental extremists who have threatened to kill one hostage every hour until midnight at which point they will kill everybody. "White does pure suspense as well as anyone, and the one-man-in-the-dark frame gives him the perfect stage to show his stuff." — Booklist
Agony of the Leaves (Tea Shop Series #13) by Laura Childs (3/6/2012) — In the latest novel from the New York Times bestselling author of Scones and Bones, Indigo Tea Shop owner Theodosia Browning discovers the body of her ex-boyfriend while catering an event at the Charleston Aquarium and begins an investigation despite the belief of emergency responders that his death was an accident.
Cat's Claw (Pecan Springs Mystery Series #1) Susan Wittig Albert (3/6/2012) — Police Chief Sheila Dawson discovers that Larry Kirk's death is not suicide but murder, possibly connected to a burglary. Further investigation reveals that Kirk recently asked Sheila's friend China Bayles for legal advice in regards to a stalker, and it is up to Sheila to prove she has got what it takes to hunt down the killer that is loose on the streets of Pecan Springs.
Poison Flower (Jane Whitefield Series #7) by Thomas Perry (3/6/2012) — Jane Whitefield orchestrates an escape for James Shelby, a man unjustly convicted of his wife's murder, but Jane is kidnapped by the real killer's henchmen and she endures their sadistic torture to keep James safe. "Fans of Jane, last seen in Runner (2009), will enjoy this elegantly written tale of pursuit and revenge." — Library Journal
Carry the One by Carol Anshaw (3/6/2012) — Anshaw's latest novel has been hailed by Emma Donoghue, bestselling author of Room, for presenting "passion and addiction, guilt and damage, all the beautiful mess of family life." Carry the One shows how one life affects another as those involved in the accidental killing of a girl on a dark country road must live their lives in response to this event for the next twenty-five years. "Masterful in her authenticity, quicksilver dialogue, wise humor, and receptivity to mystery, Anshaw has created a deft and transfixing novel of fallibility and quiet glory." — Booklist (starred review)
When Maidens Mourn (Sebastian St. Cyr Series #7) by C. S. Harris (3/6/2012) — When Gabrielle Tennyson is murdered, aristocratic investigator Sebastian St. Cyr and his new reluctant bride, the fiercely independent Hero Jarvis, find themselves involved in an intrigue concerning the myth of King Arthur, Camelot, and a future poet laureate.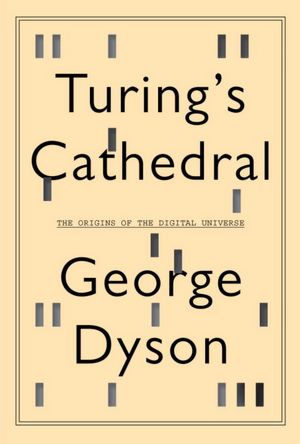 Nonfiction
The Back in the Day Bakery Cookbook by Cheryl Day & Griffith Day (3/6/2012) — Nationally recognized and locally adored for its decadent homespun desserts and delicious rustic breads, Back in the Day Bakery is a Savannah landmark. As Paula Deen says in her foreword, Cheryl and Griff Day "bake decadent treats, but they also bake wonderful memories that stay with you forever." To celebrate the bakery's 10th anniversary, the Days have put together this collection of their (and their customer's) favorite recipes.
Revelations: Visions, Prophecy, and Politics in the Book of Revelation by Elaine Pagels (3/6/2012) — As one of the world's foremost religion scholars, Pagels has been a pioneer in interpreting the suppressed biblical texts known as the Gnostic Gospels and illuminating their place in the early history of Christianity. Her new book, however, tackles a text that is firmly, dramatically within the New Testament canon: The Book of Revelation, the surreal apocalyptic vision of the end of the world…or is it? "Scholarly but widely accessible, the book provides a solid introduction to the one book of the New Testament that claims to be divinely inspired." — Kirkus Reviews
New American Haggadah by Jonathan Safran Foer (3/5/2012) — Foer, author of the bestsellers Eating Animals and Extremely Loud and Incredibly Close turns his attention to the Haggadah, the story of Exodus read each year around the seder table. Foer orchestrates a new way of experiencing and understanding one of our oldest, most timeless, and sacred stories, with a new translation of the traditional text by Nathan Englander and provocative commentary by major Jewish writers and thinkers.
Turing's Cathedral: The Origins of the Digital Universe by George Dyson (3/6/2012) — "It is possible to invent a single machine which can be used to compute any computable sequence," twenty-four-year-old Alan Turing announced in 1936. In Turing's Cathedral, George Dyson focuses on a small group of men and women, led by John von Neumann at the Institute for Advanced Study in Princeton, New Jersey, who built one of the first computers to realize Alan Turing's vision of a Universal Machine. "Meticulously researched and packed with not just technological details, but sociopolitical and cultural details as well–the definitive history of the computer." — Kirkus Reviews
Shadow of the Titanic: The Extraordinary Stories of Those Who Survived by Andrew Wilson (3/6/2012) — Drawing on a wealth of previously unpublished letters, memoirs, and diaries as well as interviews with Titanic survivors' family members, award-winning journalist and author Andrew Wilson reveals how some used their experience to propel themselves on to fame, while others were so racked with guilt they spent the rest of their lives under the Titanic's shadow.