Welcome to the Monday Morning Book Buzz, a preview of notable books being released this week. Some of them will be added to the Academy Library collection; if you read about a title that you would like added to the collection, let me know by either commenting on this post or by contacting me directly at the Library.
If you would like to subscribe to the CA Library Blog, click the Entries (RSS) button at the top of the menu on the right and add the link to your favorite news aggregator. You can also follow us on Facebook by visiting http://www.facebook.com/calibrary and hitting the 'Like' button.
This week's releases are listed by category: Young Adult Fiction, General Fiction and Nonfiction. On-sale dates are indicated in parentheses.
Notable New Releases for the week of March 12th:
Young Adult Fiction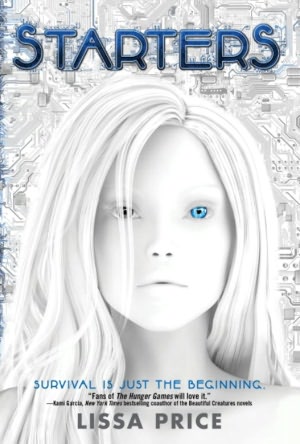 Out of Sight, Out of Time (Gallagher Girls Series #5) by Ally Carter (3/13/2012) — Cammie Morgan wakes up in an alpine convent and realizes that she has no memory of the several months that have passed since she left Gallagher Academy to protect her friends and family from an ancient organization known as the Circle of Cavan.
Infamous (Chronicles of Nick Series #3) by Sherrilyn Kenyon (3/13/2012) — Nick Gautier, who has learned to annihilate zombies and raise the dead, struggles to survive when everyone seems to be trying to kill him, and while he tries to learn to drive and keep a girlfriend, he prepares to face his greatest challenge yet.
Spell Bound (Hex Hall Series #3) by Rachel Hawkins (3/13/2012) — Just as Sophie Mercer has come to accept her magical powers as a demon, the Prodigium Council strips them away and leaves her alone, defenseless, and at the mercy of her enemies the Brannicks, a family of warrior women who hunt down the Prodigium.
The Savage Grace (Dark Divine Series #3) by Bree Despain (3/13/2012) — The sequel to Lost Saint. After a brush with death, Grace Divine must find a way to prevent her one true love, Daniel, from being stuck in wolf form, while also seeking to save her family from destruction.
Moonsong (The Vampire Diaries: The Hunters #2) by L. J. Smith (3/13/2012) — After traveling to hell and back to save Fell's Church and rescue her boyfriend, Stefan Salvatore, Elena Gilbert returns home, and despite her hopes for a normal life, her town seems to attract evil.
Starters by Lissa Price (3/13/2012) — Sixteen-year-old Callie, having lost every family member besides her little brother when a genocide spore killed all of those who were not vaccinated, thinks she has found a way to support them by renting her body to seniors who want to be young again, but after a neurochip malfunction results in her being stuck in the life of her rich renter, she uncovers the horrible plan of her boss and must race against time to stop it. "The twists and turns come so fast that readers will stay hooked. Constantly rising stakes keep this debut intense." — Kirkus Reviews
Froi of the Exiles (Lumatere Chronicles Series) by Melina Marchetta (3/13/2012) — Froi settles in and is guided and aided by the guard to the royal family, but when he is sent on a secret mission to the kingdom of Charyn, Froi is surprised by what he finds in the surreal royal court and within himself. "This epic has everything readers can ask for: great characters and a truly spectacular plot filled with romance, suspense, friendship and betrayal." — Kirkus Reviews
Guy Langman, Crime Scene Procrastinator by Josh Berk (3/13/2012) — Sixteen-year-old Guy Langman, his best friend Anoop, and other members of the school Forensics Club investigate a break-in and a possible murder, which could be connected to the mysterious past of Guy's recently-deceased father. "Berk has keen talent for characterization and fine insights into the teenage mind." — Publishers Weekly
The Difference Between You and Me by Madeleine George (3/15/2012) — School outsider Jesse, a lesbian, is having secret trysts with Emily, the popular student council vice president, but when they find themselves on opposite sides of a major issue and Jesse becomes more involved with a student activist, they are forced to make a difficult decision. "Strong, empathetic characterizations and whip-smart writing make this a seriously enjoyable read." — Publishers Weekly
The Girl Who Could Silence the Wind by Meg Medina (3/13/2012) — Sixteen-year-old Sonia Ocampo, having been born on a night of a very bad storm that suddenly stopped when she came into the world, struggles with the belief of others that she has protective powers. When she gets the opportunity to move to the city and work for a wealthy family, she takes the chance to escape the expectations of those around her, but, with the disappearance of her brother, she is forced to face the fact she can never leave her past or family behind. "Medina breathes life into Sonia and many of the secondary characters, and the vivid descriptions and touches of magical realism will enthrall readers." — Kirkus Reviews
Wanderlove by Kirsten Hubbard (3/13/2012) — Bria, an aspiring artist who just graduated from high school, takes off for Central America's La Ruta Maya, rediscovering her talents and finding love. "A thoughtful and meandering travel narrative, this will find an audience among readers willing to take the time to get to know characters whose motives they might not always understand." — Kirkus Reviews
General Fiction
Star Wars Fate of the Jedi #9: Apocalypse by Troy Denning (3/13/2012) — In the finale of the epic Fate of the Jedi series, Jedi and Sith face off—with Coruscant as their battlefield. For the Sith, it's the chance to restore their dominance over the galaxy that forgot them for so long. For Abeloth, it's a giant step in her quest to conquer all life everywhere. For Luke Skywalker, it's a call to arms to eradicate the Sith and their monstrous new master once and for all.
Seeds of Rebellion (Beyonders Series #2) by Brandon Mull (3/13/2012) — The second installment of New York Times bestselling fantasy series! After the cliffhanger ending of A World Without Heroes, Jason is back in the world he's always known—yet for all his efforts to get home, he finds himself itching to return to Lyrian. Jason knows that the shocking truth he learned from Maldor is precious information that all of his friends in Lyrian, including Rachel, need if they have any hope of surviving and defeating the evil emperor.
A Crown Imperiled (Chaoswar Saga Series #2) by Raymond E. Feist (3/13/2012) — War rages in Midkemia once again, and behind the chaos, disquieting evidence points to dark elements at work. As enemies march across the realm wreaking destruction, its brave and loyal defenders battle to survive—a struggle made more perilous now that Jim Dasher's trusted intelligence network has been cleverly dismantled. Region by region, Midkemia is being ripped apart, and the loyal spy and his allies find themselves overpowered at every turn.
Deep Fathom by James Rollins (3/13/2012) — Ex-Navy SEAL Jack Kirkland surfaces from an aborted underwater salvage mission to find the Earth burning. Solar flares have triggered a series of gargantuan natural disasters. Earthquakes and hellfire rock the globe. Air Force One has vanished from the skies with America's President on board. Now, with the U.S. on the narrow brink of a nuclear apocalypse, Kirkland must pilot his ocean-going exploration ship, Deep Fathom, on a desperate mission miles below the ocean's surface.
Monday Mornings by Sanjay Gupta (3/13/2012) — Every time surgeons operate, they're betting their skills are better than the brain tumor, the faulty heart valve, the fractured femur. Sometimes, they're wrong. At Chelsea General, surgeons answer for bad outcomes at the Morbidity and Mortality conference, known as M & M. Monday Mornings follows the lives of five surgeons at Chelsea General as they push the limits of their abilities and confront their personal and professional failings, often in front of their peers at M & M.
Another Piece of My Heart by Jane Green (3/13/2012) — Andi has spent much of her adult life looking for the perfect man, and at thirty-seven, she's finally found him.  Ethan—divorced with two daughters, Emily and Sophia—is a devoted father and even better husband.  Always hoping one day she would be a mother, Andi embraces the girls like they were her own. But in Emily's eyes, Andi is an obstacle to her father's love, and Emily will do whatever it takes to break her down.
Arcadia by Lauren Groff (3/13/2012) — From the bestselling author of The Monsters of Templeton comes a lyrical and gripping story of a great American dream. In the fields of western New York in the 1970s, a few dozen idealists set out to live off the land, founding what would become a commune centered on the grounds of a decaying mansion called Arcadia House. Arcadia follows this romantic, rollicking, and tragic utopian dream from its hopeful start through its heyday and after. "The effective juxtaposition of past and future and Groff's beautiful prose make this an unforgettable read." — Publishers Weekly
Nonfiction