Welcome to the Monday Morning Book Buzz, a preview of notable books being released this week. Some of them will be added to the Academy Library collection; if you read about a title that you would like added to the collection, let me know by either commenting on this post or by contacting me directly at the Library.
If you would like to subscribe to the CA Library Blog, click the Entries (RSS) button at the top of the menu on the right and add the link to your favorite news aggregator. You can also follow us on Facebook by visiting http://www.facebook.com/calibrary and hitting the 'Like' button.
This week's releases are listed by category: Young Adult Fiction, General Fiction and Nonfiction. On-sale dates are indicated in parentheses.
Notable New Releases for the week of May 28th:
Young Adult Fiction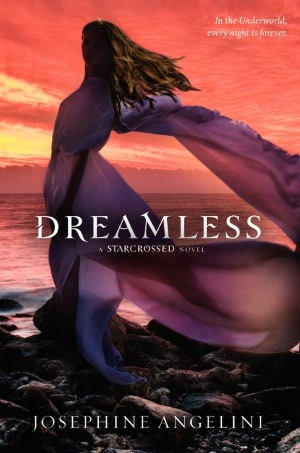 Dreamless (A Starcrossed Novel) by Josephine Angelini (5/29/2012) — With help from her new friend Orion, seventeen-year-old Helen Hamilton descends into the Underworld in search of a way to break the Furies' blood curse and prevent the start of another Trojan War.
Changeling (Order of Darkness Series #1) by Philippa Gregory (5/29/2012) — In 1453, seventeen-year-old Luca Vero, accused of heresy and expelled from his monastery, is recruited to help investigate evil across Europe but frees his first subject, Isolde, from captivity in a nunnery, and together they seek the one who defends the boundaries of Christendom and holds the secrets of the Order of Darkness.
Keep Holding On by Susane Colasanti (5/31/2012) — Bullied at school and neglected by her poor, self-absorbed, single mother at home, high school junior Noelle finally reaches the breaking point after a classmate commits suicide. "A fast read that will give readers plenty to think about and a list of resources to tap into if they need them." — Publishers Weekly
Darkness Before Dawn by J. A. London (5/29/2012) — Only sunlight can save us. We built the wall to keep them out, to keep us safe. But it also makes us prisoners, trapped in what's left of our ravaged city, fearing nightfall. After the death of my parents, it's up to me — as the newest delegate for humanity — to bargain with our vampire overlord. I thought I was ready. I thought I knew everything there was to know about the monsters. Then again, nothing could have prepared me for Lord Valentine . . . or his son.
Angel Eyes by Shannon Dittemore (5/29/2012) — Brielle, a ballerina who returns home to Oregon after a tragedy leaves her racked with guilt and grief, encounters Jake, the new guy at school, and the pair find themselves pitted against an evil hiding in plain sight, unaware that a realm of angels and demons really exists.
General Fiction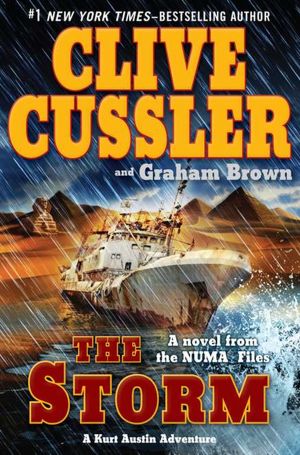 The Storm by Clive Cussler and Graham Brown (5/29/2012) — Kurt Austin and the other members of the NUMA Special Assignment Team are called to investigate a ship that had been devoured by a mysterious substance in the middle of the Indian Ocean. "Classic Cussler: testosterone-driven action, over-the-horizon technical wizardry, beautiful and talented women and exotic locations." — Kirkus Reviews
Istanbul Passage by Joseph Kanon (5/29/2012) — American businessman Leon Bauer does undercover odd jobs and courier runs in support of the Allied war effort, but when his last assignment leads to a deadly exchange of gunfire, Leon is faced with danger and moral dilemmas. "With dialogue that can go off like gunfire and a streak of nostalgia that feels timeless, this book takes its place among espionage novels as an instant classic." — Kirkus Reviews
A Blaze of Glory: A Novel of the Battle of Shiloh by Jeff Shaara (5/29/2012) — In the first novel of a new trilogy, New York Times bestselling author Jeff Shaara returns to the Civil War terrain he knows best. A Blaze of Glory takes us to the action-packed Western Theater for a vivid re-creation of one of the war's bloodiest and most iconic engagements—the Battle of Shiloh.
Tangle of Need (Psy-Changeling Series #11) by Nalini Singh (5/29/2012) — Adria, wolf changeling and resilient soldier, has made a break with the past — one as unpredictable in love as it was in war. Now comes a new territory, and a devastating new complication: Riaz, a SnowDancer lieutenant already sworn to a desperate woman who belongs to another. "[Singh] stays beautifully faithful to her own mythology, creating a truly satisfying romance and compelling action in one of her strongest episodes to date." — Publishers Weekly
The Lost Ones (Quinn Colson Series #2) by Ace Atkins (5/31/2012) — Fresh from ten years as a U.S. Army Ranger, Quinn Colson finds his hands full as the newly elected sheriff of Tibbehah County, Mississippi. An old buddy running a local gun shop may be in over his head when stolen army rifles start showing up in the hands of a Mexican drug gang.
Nonfiction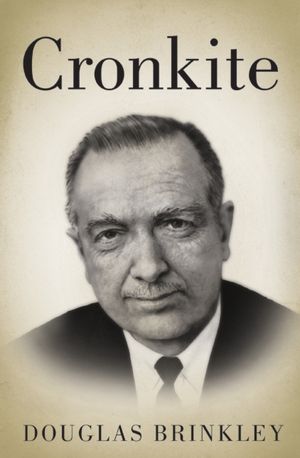 Cronkite by Douglas Brinkley (5/29/2012) — For decades, Walter Cronkite was known as "the most trusted man in America." Millions across the nation welcomed him into their homes, first as a print reporter for the United Press on the front lines of World War II, and later, in the emerging medium of television, as a host of numerous documentary programs and as anchor of the CBS Evening News, from 1962 until his retirement in 1981. Drawing on unprecedented access to Cronkite's private papers as well as interviews with his family and friends, Rice University history professor Douglas Brinkley brings this American icon into focus as never before.
To Heaven and Back: A Doctor's Extraordinary Account of Her Death, Heaven, Angels, and Life Again: A True Story by Mary C. Neal (5/29/2012) — In 1999, orthopedic surgeon, wife, and mother, Dr. Mary Neal embarked on a South American adventure — a kayaking expedition in Chile. Through a series of events, Dr. Neal's kayak slipped over a waterfall and became lodged deep under the water. Despite the efforts of her companions, she remained under water for too long and drowned. To Heaven and Back is Dr. Neal's remarkable story, her experience in heaven, encounters with angels, and her return to life.
The Tools: Transform Your Problems into Courage, Confidence, and Creativity by Phil Stutz & Barry Michels (5/29/2012) — The Tools offers a solution to the biggest complaint patients have about therapy: the interminable wait for change to begin. The traditional therapeutic model sets its sights on the past, but Phil Stutz and Barry Michels employ an arsenal of techniques—"the tools"—that allow patients to use their problems as levers that access the power of the unconscious and propel them into action. "The clear, user-friendly approach plus a belief that "the power of higher forces is absolutely real" is a winning combination." — Publishers Weekly
Women from the Ankle Down: The Story of Shoes and How They Define Us by Rachelle Bergstein (5/29/2012) — Featuring interviews with designers, historians, and cultural experts, and a cast of real-life characters, from Marilyn Monroe to Jane Fonda, from Gwen Stefani to Manolo Blahnik, this is a lively, compelling look at the evolution of modern women and the fashion that reflects and has shaped their changing lives. "An illuminating study of the history of women's shoes in the 20th century." — Kirkus Reviews