Welcome to the Monday Morning Book Buzz, a preview of notable books being released this week. Some of them will be added to the Academy Library collection; if you read about a title that you would like added to the collection, let me know by either commenting on this post or by contacting me directly at the Library.
If you would like to subscribe to the CA Library Blog, click the Entries (RSS) button at the top of the menu on the right and add the link to your favorite news aggregator. You can also follow us on Facebook by visiting http://www.facebook.com/calibrary and hitting the 'Like' button.
This week's releases are listed by category: Young Adult Fiction, General Fiction and Nonfiction. On-sale dates are indicated in parentheses.
Notable New Releases for the week of July 2nd:
Young Adult Fiction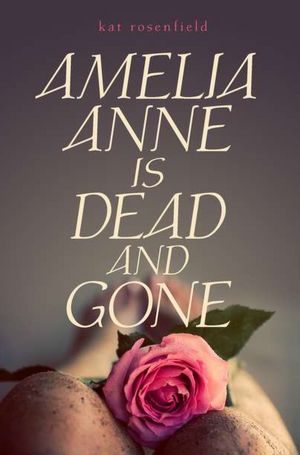 Amelia Anne Is Dead and Gone by Kat Rosenfield (07/05/2012) — Becca has always longed to break free from her small, backwater hometown. But the discovery of an unidentified dead girl on the side of a dirt road sends the town–and Becca–into a tailspin. Unable to make sense of the violence of the outside world creeping into her backyard, Becca finds herself retreating inward, paralyzed from moving forward for the first time in her life. "A perceptive, contrapuntal character study with a light thriller flavor–utterly compelling." — Kirkus starred review
Dark Destiny (Dark Mirror Series #3) by M. J. Putney (07/03/2012) — In this sequel to Dark Passage, Tory and her friends are celebrating the success of a second mission to aid WWII Britain when an urgent summons calls them back to their own time: Napoleon is on the brink of invading England. Can a handful of young mages stop an army?
Once (Eve Trilogy Series #2) by Anna Carey (07/03/2012) — Eve abandons the safety she has found in Califia, a haven for women, when she receives word that Caleb, the boy she loves, is in trouble. But out in the wild, Eve gets captured and is brought to the city gates, where she learns a secret about her own past and must confront a harsh reality in her future.
Just for Fins by Tera Lynn Childs (07/03/2012) — As the mermaid Crown Princess of Thalassinia, Lily must dive deep into findng a solution when she discovers the ocean's warming is causing big waves for both mermaids and humans.
Tiger Lily by Jodi Lynn Anderson (07/03/2012) — Fifteen-year-old Tiger Lily receives special protections from the spiritual forces of Neverland, but then she meets her tribe's most dangerous enemy–Peter Pan–and falls in love with him."This wistful retelling has strong elements of tragedy, infused with regret, loneliness, and lost love, but its sensitive, passionate portrayal of familiar characters, here more damaged than we knew them, is captivating." — Booklist
Waking Storms (Lost Voices Trilogy Series #2) by Sarah Porter (07/03/2012) — In this sequel to Lost Voices, a mermaid versus human war looms on the horizon as Luce falls in love with her sworn enemy, Dorian, and assumes her rightful role as queen of the mermaids.
Chosen Ones by Tiffany Truitt (07/03/2012) — Sixteen-year-old Tess, living in a not-too-distant future where the government has created the Chosen Ones — artificial beings that are perfect in every way — starts working at Templeton, a Chosen Ones training facility. There she meets James and begins to have feelings for him, but her emotions may prevent her from standing against her oppressors.
The White Glove War (Magnolia League Series #2) by Katie Crouch (07/03/2012) — Told in separate voices, Alex, Haynes, and other members of Savannah's Magnolia League seek aid for their own family members from the legendary Hoodoo family, the Buzzards, in violation of an old pact, unaware that a Shadow Man is using one of them to return from the dead. "This creepy, cliffhanging thrill ride will delight Magnolia League fans and leave them desperate for the next episode." — Kirkus Reviews
General Fiction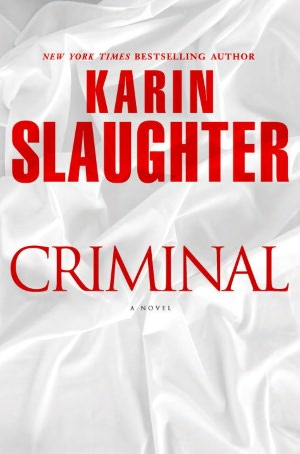 Criminal by Karin Slaughter (07/03/2012) — Will Trent, an agent with the Georgia Bureau of Investigation, is kept off the case of a missing college student by his supervisor, Deputy Director Amanda Wagner, for what appears to be no reason, until they are both drawn to an abandoned orphanage that is central to both Will's childhood and Amanda's first case as an investigator. "Slaughter delivers another riveting, pulse-pounding crime novel." — Booklist starred review
The Next Best Thing by Jennifer Weiner (07/03/2012) — Ruth Saunders leaves her Massachusetts home and heads west with her seventy-year-old grandmother to pursue her dream of becoming a screenwriter. When she finally gets the call, her dreams of Hollywood happiness are threatened by demanding actors, number-crunching executives, an unrequited crush on her boss, and her grandmother's impending nuptials. "This is a must-read for Weiner's many fans and anyone who enjoys smart, funny fiction" — Library Journal
The Nightmare by Lars Kepler (07/03/2012) — In this sequel to husband-and-wife team Alexander and Alexandra Ahndoril's  bestselling The Hypnotist, detective Joona Linna returns to investigate a series of murders surrounding a suspicious Swedish arms deal. "[Kepler] creates a terrific, almost palpable atmosphere, which is sure to please fans of Swedish crime fiction." — Booklist
Murder on the Half Shelf (Booktown Series #6) by Lorna Barrett (07/03/2012) — When mystery bookstore owner Tricia Miles is invited to spend a night at the brand new local bed and breakfast of Pippa and Jon Comfort, she is shocked to find the dead body of her hostess, and then to realize that her host is actually a man she thought to be dead for the last twenty years.
Jack 1939 by Francine Mathews (07/05/2012) — John F. Kennedy is about to begin a tour of Europe for research for his Harvard senior thesis when President Roosevelt asks him to act as a personal spy and to try to stop the flow of German money that has been flooding the United States to buy the 1940 election, an election that Adolf Hitler intends for Roosevelt to lose.
War Maid's Choice (War God Series #4) by David Weber (07/03/2012) — As the first Hradani Wind Rider in history, Bahzell stirs resentment over his elevation to the War God's elite champion, a situation that is further complicated by the romantic advances of Baron Tellian's heiress daughter.
Nonfiction