Welcome to the Monday Morning Book Buzz, a preview of notable books being released this week. Some of them will be added to the Academy Library collection; if you read about a title that you would like added to the collection, let me know by either commenting on this post or by contacting me directly at the Library.
If you would like to subscribe to the CA Library Blog, click the Entries (RSS) button at the top of the menu on the right and add the link to your favorite news aggregator. You can also follow us on Facebook by visiting http://www.facebook.com/calibrary and hitting the 'Like' button.
This week's releases are listed by category: Young Adult Fiction, General Fiction and Nonfiction. On-sale dates are indicated in parentheses.
Notable New Releases for the week of August 6th:
Young Adult Fiction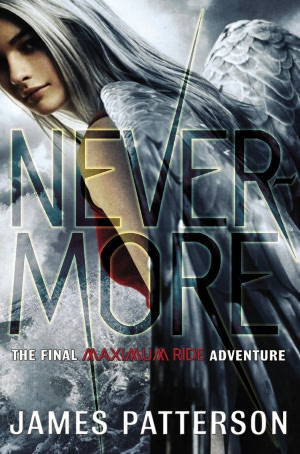 Rift (Nightshade Series) by Andrea Cremer (08/07/2012) — In this prequel to Cremer's bestselling Nightshade trilogy, set in Scotland in 1404, sixteen-year-old Lady Ember Morrow fulfills a family obligation by joining her friend Alistair in the Conatus Guard and begins training to help with the order's true mission, to seek out and stop evildoers and their unnatural creations
Girl of Nightmares by Kendare Blake (08/07/2012) — Months after Anna Korlov opened a door to Hell and sacrificed herself for seventeen-year-old ghost hunter Cas Lowood, persistent visions of Anna being tortured cause Cas to decide to save her as she once saved him. "Stephen King ought to start looking over his shoulder. Pulse-pounding thrills leavened with laughter." — Kirkus starred review
Throne of Glass by Sarah J. Maas (08/07/2012) — After she has served a year of hard labor in the salt mines of Endovier for her crimes, Crown Prince Dorian offers eighteen-year-old assassin Celaena Sardothien her freedom on the condition that she act as his champion in a competition to find a new royal assassin. "Readers seeking the political intrigue of Kristen Cashore's Graceling and its sequels or the deadly competition at the heart of The Hunger Games will find both in Maas's strong debut novel." — Publishers Weekly
Wake (Watersong Series #1) by Amanda Hocking (08/07/2012) — In the quiet seaside town of Capri, sixteen-year-old Gemma enjoys a close bond with her sister Harper and a growing attraction to next-door neighbor with Alex, but everything changes when, after partying with newcomers Penn, Lexi, and Thea, Gemma discovers she has powers that will force a terrible choice. "High school, family, young love, and mythology all combine to create an easy-to-read paranormal suspense story." — Booklist
Rivals and Retribution (13 to Life Series #5) by Shannon Delany (08/07/2012) — Jessie and Pietr are caught in a pack war with an all new breed of werewolves, meanwhile Alexi must save her youngest brother's heart, head, and life.
The Betrayal of the Living (Blood Ninja Series #3) by Nick Lake (08/07/2012) — In sixteenth-century Japan, Taro enlists his friends to help vanquish a dragon in hopes of winning a reward that would allow him to marry Hana, but he also faces surprisingly difficult obstacles as Kenji Kira raises the dead against him and his own flesh and blood betrays him.
Blood Fever (Watchers Series #3) by Veronica Wolff (08/07/2012) — Drew hunts for a killer after bodies begin turning up on the Isle of Night, and the evidence is pointing to a rogue vampire. "A high-octane vampire thriller without too much emotional weight." — Kirkus Reviews
Innocent Darkness (Aether Chronicles Series #1) by Suzanne Lazear (08/08/2012) — In 1901, on an alternate Earth, sixteen-year-old Noli rejoices when a mysterious man transports her from reform school to the Realm of Faerie, until Noli learns his sinister reason. "This first book in the Aether Chronicles has style and substance to spare." — Publishers Weekly
The Boy Recession by Flynn Meaney (08/07/2012) — When all the boys start transferring out of Julius P. Heil High, a lovable slacker becomes a hot commodity much to his best friend's bewilderment. "[A] sassy and very funny he said/ she said romantic comedy." — Publishers Weekly
Carter's Unfocused, One-Track Mind by Brent Crawford (08/07/2012) — Fifteen-year-old Will Carter's sophomore year at Merrian High presents new problems, from the return of Scary Terry to friends-with-benefits negotiations with Abby, but when Abby considers transferring to a New York arts school Carter's world is turned upside-down.
General Fiction
Sweet Talk by Julie Garwood (8/7/2012) — When his carefully planned FBI sting is foiled by IRS attorney Olivia MacKenzie's efforts to untangle an elaborate Ponzi scheme, agent Grayson Kincaid becomes the woman's protector against dangerous and corrupt adversaries. "When it comes to striking the perfect balance between sexy romance and spine-tingling suspense, the consistently (23 titles and counting) best-selling Garwood is unrivaled." — Booklist
Time Untime (Dark-Hunter Series #16) by Sherrilyn Kenyon (8/7/2012) — Ren Waya has come back from the dead to stop a prophecy from ending the world and the only way to stop it is to kill the woman who has his heart, Kateri Avani.
A Brew to a Kill (Coffeehouse Mystery Series #11) by Cleo Coyle (8/7/2012) — Claire Cosi, the manager of the village coffeehouse, investigates a fatal hit-and-run and a brutal murder at local wedding. "A foodie's delight, packed with information on coffee and desserts, along with appended recipes and a satisfyingly rich mystery." — Kirkus Reviews
The Spymasters (Men at War Series #7) by W. E. B. Griffin (8/7/2012) — Tapped by FDR to assist the Allies' efforts to secure France and build an atomic bomb, OSS spy chief Wild Bill Donovan and top agent Dick Canidy coordinate a sabotage mission in Germany while countering a mole who is leaking Manhattan Project secrets to the Soviets.
Sneaky Pie for President by Rita Mae Brown (8/7/2012) — In a story written from Sneaky Pie's perspective, the intrepid feline sleuth temporarily halts her busy writing career to run for President, a campaign marked by a revolutionary animal-rights agenda and a frisky flock of prospective cabinet members.
Charon's Claw (Neverwinter Saga #3) by R. A. Salvatore (8/7/2012) — In this installment of the best-selling Neverwinter Saga, Drizzt draws his swords once more to aid his friends. His lover, Dahlia Sin'felle, can speak of nothing but the moment she will face the Netherese lord Herzgo Alegni once again. Drizzt has already followed a trail of vengeance beside Dahlia. Can he justify one more battle to settle a grudge he does not understand?
Kill You Twice (Sheridan and Lowell Series #5) by Chelsea Cain (8/7/2012) — Struggling to move past his traumatic encounters with serial killer Gretchen Lowell, Archie Sheridan investigates a murder involving a brutally tortured victim before he is contacted by Lowell, who claims to have inside information about the case. "A sure bet for vacation reads." — Library Journal
You Don't Want to Know by Lisa Jackson (8/7/2012) — After spending the past two years in and out of Seattle mental institutions, unable to remember the details of her son's disappearance, Ava returns home and, secretly visiting a hypnotist, discovers that her son may still be alive. "Multiple red herrings and a host of sinister characters help keep the pages turning until the explosive conclusion." — Publishers Weekly
Star Wars X-Wing #10: Mercy Kill by Aaron Allston (8/7/2012) — The intrepid spies, pilots, and sharpshooters of Wraith Squadron are back in an all-new Star Wars adventure, which transpires just after the events of the Fate of the Jedi series.
Nonfiction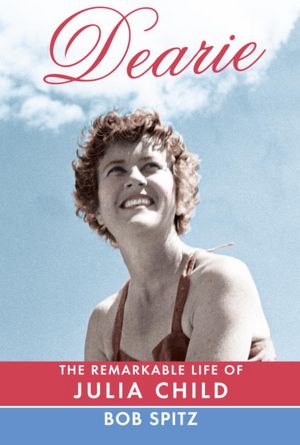 Dearie: The Remarkable Life of Julia Child by Bob Spitz (8/7/2012) — In this thorough, surprising, affectionate and extraordinarily entertaining account of a truly remarkable life, Spitz chronicles the life and accomplishments of Julia Child and discusses her impact on American cooking.  "An engrossing biography of a woman worthy of iconic status." — Kirkus starred review
Gravity's Engines: How Bubble-Blowing Black Holes Rule Galaxies, Stars, and Life in the Cosmos by Caleb Scharf (8/7/2012) — A spellbinding journey into the extraordinary nature of black holes. As astrophysicist Caleb Scharf explains, these chasms in space-time don't just vacuum up everything that comes near them; they also spit out huge beams and clouds of matter. Black holes blow bubbles. "Scharf's breathtaking cosmic vision will appeal to anyone whose curiosity is aroused by gazing at a star-filled sky." — Booklist