Welcome to the Monday Morning Book Buzz, a preview of notable books being released this week. Some of them will be added to the Academy Library collection; if you read about a title that you would like added to the collection, let me know by either commenting on this post or by contacting me directly at the Library.
If you would like to subscribe to the CA Library Blog, click the Entries (RSS) button at the top of the menu on the right and add the link to your favorite news aggregator. You can also follow us on Facebook by visiting http://www.facebook.com/calibrary and hitting the 'Like' button.
This week's releases are listed by category: Young Adult Fiction, General Fiction and Nonfiction. On-sale dates are indicated in parentheses.
Notable New Releases for the week of September 10th:
Young Adult Fiction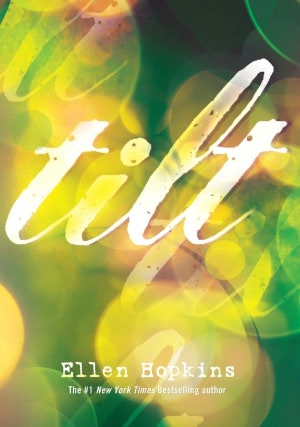 Tilt by Ellen Hopkins (9/11/2012) — Three teens, connected by their parents' bad choices, tell in their own voices of their lives and loves as Shane finds his first boyfriend, Mikayla discovers that love can be pushed too far, and Harley loses herself in her quest for new experiences. "As a cautionary tale, it offers helpful insights into the continuing presence of HIV in teen lives and the urgency of making better choices in matters involving sex." — Booklist
Flesh & Bone (Rot & Ruin, Book 3) by Jonathan Maberry (9/11/2012) — Benny, Nix, Lou, and Lilah journey through a fierce wilderness that was once America searching for the jet they saw months ago, while evading fierce animals and a new kind of zombie. "The third time's the charm with even more adventure–and gore–as the series continues." — Kirkus Reviews
Hidden (Firelight Series) by Sophie Jordan (9/11/2012) — Jacinda, aware her forbidden relationship with Will has led to the capture of Cassian's sister by her enemies, poses as a prisoner in a daring attempt to rescue her.
Shadowfell by Juliet Marillier (09/11/2012) — Fifteen-year-old Neryn is alone in the land of Alban, where the oppressive king has ordered anyone with magical strengths captured, but when she sets out for Shadowfell, a training ground for a rebel group, she meets a mysterious soldier and the Good Folk, who tell her that she, alone, can save Alban.
The Hunt (Secret Circle Series) by L. J. Smith (9/11/2012) — Cassie, still the target of her evil half-sister who wants Cassie's place in a ring of witches, struggles to prevent a ban of witch hunters from destroying the group.
The Brides of Rollrock Island by Margo Lanagan (09/11/2012) — On remote Rollrock Island, men go to sea to make their livings–and to catch their wives. The witch Misskaella knows the way of drawing a girl from the heart of a seal, of luring the beauty out of the beast, and for a price a man may buy himself a lovely sea-wife. "A haunting, masterfully crafted novel that, as one should by now expect from Lanagan, isn't a bit like anything else." — Booklist starred review
General Fiction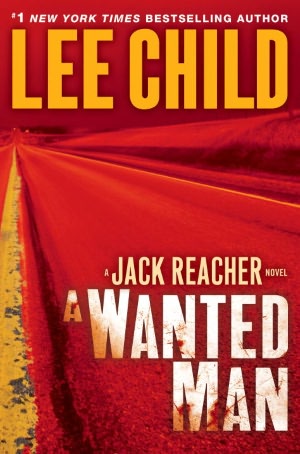 A Wanted Man (Jack Reacher Series #17) by Lee Child (9/11/2012) — Hitching a ride to Virginia in a car with three strangers, Jack Reacher finds himself unwittingly involved in a massive conspiracy that makes him a threat.
Delusion in Death (In Death Series #35) by J. D. Robb (9/11/2012) — Eve Dallas works to investigate the murder of eighty people in a downtown bar when witnesses begin to talk about having seen monsters and swarms of bees at the scene.
Telegraph Avenue by Michael Chabon (9/11/2012) — Longtime band mates Archy and Nat preside over Brokeland Records, a used-record emporium, but trouble arises when a former NFL quarterback, one of the country's richest African Americans, decides to build his latest Dogpile megastore on nearby Telegraph Avenue which could spell doom for the little shop.
This Is How You Lose Her by Junot Díaz (9/11/2012) — A collection of nine short stories by American author Junot Diaz. "Fast paced, unflinching, complexly funny, street-talking tough, perfectly made, and deeply sensitive, Díaz's gripping stories unveil lives shadowed by prejudice and poverty and bereft of reliable love and trust." — Booklist starred review
Frozen Heat (Nikki Heat Series #4) by Richard Castle (9/11/2012) — NYPD Homicide Detective Nikki Heat arrives at her latest crime scene to find an unidentified woman stabbed to death and stuffed inside a suitcase left on a Manhattan street — then learns this new homicide connects to the unsolved murder of her own mother.
The Malice of Fortune by Michael Ennis (9/11/2012) — Against a teeming canvas of Borgia politics, Niccolo Machiavelli and Leonardo da Vinci come together to unmask an enigmatic serial killer, as we learn the secret history behind one of the most controversial works in the western canon. " This is a dense narrative, permeated by the sights, sounds and smells of Renaissance Italy, and one that can stand shoulder to shoulder with Umberto Eco's Name of the Rose, with which it is sure to be compared." — Kirkus starred review
Robert B. Parker's Fool Me Twice (Jesse Stone Series) by Michael Brandman (9/11/2012) —  Jesse Stone and the Paradise police department have their hands full when visiting actress Marisol Hinton becomes the subject of a death threat and a collision by a distracted teenage driver leads to political repercussions.
The Yellow Birds by Kevin Powers (9/11/2012) — In Al Tafar, Iraq, twenty-one-year old Private Bartle and eighteen-year-old Private Murphy's platoon battles for the city; they do everything to protect each other from insurgents, physical fatigue, and the mental stress that comes from constant danger.
The Blinding Knife (Lightbringer Series #2) by Brent Weeks (9/11/2012) — Gavin Guile, the most powerful man in the world who holds the title of "Prism," has only four years to live and is facing many problems, and his only hope lies with the brother who he betrayed sixteen years ago.
A Fistful of Collars (Chet and Bernie Series #5) by Spencer Quinn (9/11/2012) — Private investigator Bernie and his canine partner Chet are picked to keep an eye on the notorious bad boy actor Thad Perry when people who may know a secret about the star start turning up dead.
Nonfiction