Welcome to the Monday Morning Book Buzz, a preview of notable books being released this week. Some of them will be added to the Academy Library collection; if you read about a title that you would like added to the collection, let me know by either commenting on this post or by contacting me directly at the Library.
If you would like to subscribe to the CA Library Blog, click the Entries (RSS) button at the top of the menu on the right and add the link to your favorite news aggregator. You can also follow us on Facebook by visiting http://www.facebook.com/calibrary and hitting the 'Like' button.
This week's releases are listed by category: Young Adult Fiction, General Fiction and Nonfiction. On-sale dates are indicated in parentheses.
Notable New Releases for the week of October 8th:
Young Adult Fiction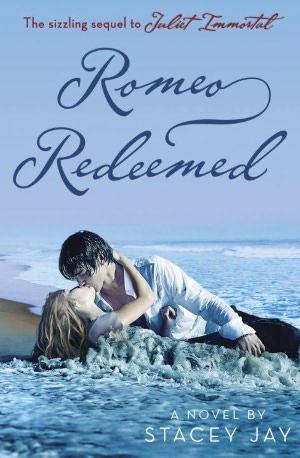 Romeo Redeemed by Stacey Jay (10/9/2012) — In modern-day California Romeo is offered one last chance to redeem himself by switching sides and becoming an Ambassador–if he can prove himself worthy by making Juliet, as Ariel, love him in a reality with a different past than his own.
Guardian (Halflings Series #2) by Heather Burch (10/9/2012) — As their mission becomes clearer, dangers intensify and tensions flare for half-angel, half-human guardians Mace and Raven, while seventeen-year-old Nikki, torn between them, desperately needs their protection from Damon Vessler and the powerful secret he holds.
Foxfire (Other Series #3) by Karen Kincy (10/08/2012) — Long ago, Tavian Kimura watched his mother — a kitsune, or Japanese fox-spirit — leave him in the snow for the dogs. While returning to Tokyo, a gang of inugami — fiercely loyal dog-spirits — wants him dead because they believe he strongly resembles one of their most hated enemies, a kitsune named Yukimi, and soon his untrained magic threatens to kill him, straining his half-human body. "An enjoyable, mystical coming-of-age, complete with quick getaways, motorcycle chases and no distraction from the already-established, comfortable romance." — Kirkus Reviews
Demon Eyes (Witch Eyes Series #2) by Scott Tracey (10/08/2012) — When girls begin disappearing, Braden realizes anew that while he himself is not a demon, there are demons in the dead of night and as he continues to explore the history behind Belle Dam's darkest secrets, friendships and alliances are tested. "Colorful characters, dangerous magic, secrets and forbidden romance–what's not to love?" — Kirkus Reviews
Time Between Us by Tamara Ireland Stone (10/09/2012) — In 1995 Evanston, Illinois, sixteen-year-old Anna's perfectly normal life is turned upside-down when she meets Bennett, whose ability to travel through space and time creates complications for them both. "[This] story will hold readers with its twists and turns, present and future; its love, sadness, and anger; and especially, its surprising secrets." — Booklis
The Bridge by Jane Higgins (10/09/2012) — High school student Nik, having been denied entry into the Internal Security and Intelligence Services but been afraid to ask why, searches for answers while on a mission to save Sol after he is kidnapped following a bombing of the school and takeover by hostiles from the Southside, a place where the hostiles live in squalor and desperation. "A suspenseful and entertaining debut." — Kirkus Reviews
Jepp, Who Defied the Stars by Katherine Marsh (10/09/2012) — Jepp, a teenage dwarf living in 16th century Europe, leaves home to seek his destiny. "As in Marsh's The Night Tourist and The Twilight Prisoner, real history is effortlessly woven into her fiction…an epic search for love, family, respect, and a destiny of one's own making." — Publishers Weekly
Mystic City by Theo Lawrence (10/09/2012) — In a Manhattan where the streets are under water and outcasts called mystics have paranormal powers, Aria Rose is engaged to Thomas Foster and the powerful Rose and Foster families–long time enemies–are uniting politically; the only trouble is that Aria can not remember ever meeting Thomas, much less falling in love with him. "A gripping Romeo-and-Juliet exploration of deception, espionage, revolution, the greater good and love conquering all–with the aid of magical green lights and a peculiar little locket." — Kirkus Reviews
Beautiful Music for Ugly Children by Kirstin Cronn-Mills (10/08/2012) — Gabe has always identified as a boy, but he was born with a girl's body. With his new public access radio show gaining in popularity, Gabe struggles with romance, friendships, and parents–all while trying to come out as transgendered. "It's impossible not to root for Gabe as he finds the courage to live the life he wants." — Publishers Weekly
Eliza's Journal by Caelyn AB Williams and Kati Green (Illustrator) (10/12/2012) — Eliza Wolcott has been sent by her parents to live with her aunt and uncle for the summer on the small community of Orcas Island off the mainland of Washington State. When  she is forced by her uncle to get a summer job, Eliza uses her talent as an artist and applies to be a natural history illustrator for the local eccentric Orville Tanner.
General Fiction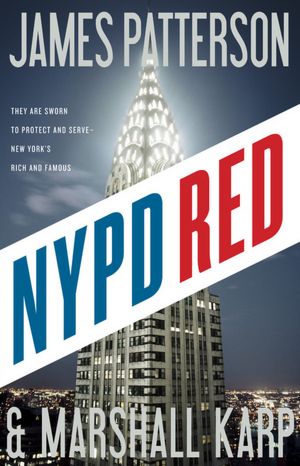 NYPD Red by James Patterson (10/8/2012) — When a famous Hollywood producer is found dead, it is up to NYPD Red task force detective Zach Jordan and his new partner, and ex-girlfriend, Kylie MacDonald to find the killer.
Illuminations: A Novel of Hildegard Von Bingen by Mary Sharratt (10/9/2012) — Skillfully interweaving historical fact with psychological insight and vivid imagination, Sharratt's latest novel brings to life one of the most extraordinary women of the Middle Ages: Hildegard von Bingen, Benedictine abbess, visionary, and polymath. "Psychological insight, passages of moving spirituality, and abundant historical detail…make this a memorable addition to the genre of medieval historical fiction." — Booklist
The Hydrogen Sonata by Iain M. Banks (10/9/2012) — The Scavenger species are circling. It is truly the End Days for the Gzilt civilization, an ancient people organized on military principles and yet peaceful. It was the Gzilt that helped set up the Culture ten thousand years earlier and were very nearly one of its founding societies, deciding not to join only at the last moment. "Banks' Culture yarns, the science-fiction equivalent of Terry Pratchett's Discworld novels, brim with wit and wisdom, providing incomparable entertainment." — Kirkus starred review
A Thousand Mornings by Mary Oliver (10/11/2012) — A collection of poems by Mary Oliver inspired by the marshland and coastline of her home, Provincetown, Massachusetts. "Writing with grace, passion, and precision, Oliver delivers nature's throbbing beauty and vitality to all readers." — Library Journal
The Big Exit by David Carnoy (10/11/2012) — Frank Sinatra impersonator and ex-con Richie Forman finds himself with no one to trust when he becomes the prime suspect in the murder of his ex-best friend who stole his fiancee while he was in prison. "This exceptionally satisfying murder puzzle should whet readers' appetites for more." — Publishers Weekly
Red Rain by R. L. Stine (10/9/2012) — In the aftermath of a hurricane from which she barely escapes while on a small island off the coast of South Carolina, travel writer Lea Sutter impulsively adopts a pair of orphaned twin boys against the wishes of her family before encountering the twins' sinister natures.
Nonfiction