Welcome to the Monday Morning Book Buzz, a preview of notable books being released this week. Some of them will be added to the Academy Library collection; if you read about a title that you would like added to the collection, let me know by either commenting on this post or by contacting me directly at the Library.
If you would like to subscribe to the CA Library Blog, click the Entries (RSS) button at the top of the menu on the right and add the link to your favorite news aggregator. You can also follow us on Facebook by visiting http://www.facebook.com/calibrary and hitting the 'Like' button.
This week's releases are listed by category: Young Adult Fiction, General Fiction and Nonfiction. On-sale dates are indicated in parentheses.
Notable New Releases for the week of October 22nd:
Young Adult Fiction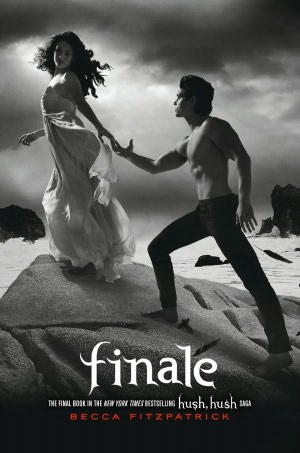 Finale (Hush, Hush Saga #4) by Becca Fitzpatrick (10/23/2012) — In the conclusion to the New York Times bestselling Hush, Hush saga, Nora and Patch must hide their relationship in order to end the war between the fallen angels and the Nephilim.
The Crimson Crown (Seven Realms Series #4) by Cinda Williams Chima (10/23/2012) — In the fourth and final novel in the Seven Realms series, Queen Raisa 'ana Marianna and Han Alister join forces to right a thousand-year-old wrong. "Nothing can overshadow the cathartic satisfaction for those caught up in this sweeping saga. Simply brilliant." — Kirkus starred review
Beautiful Redemption (Beautiful Creatures Series #4) by Kami Garcia (10/23/2012) — Ethan Wate finally begins to like his small Southern town of Gatlin after meeting Lena Duchannes, but when he is forced to leave everything behind, both Ethan and Lena risk everything to be together again.
The Lost Prince (Iron Fey: Call of the Forgotten series #1) by Julie Kagawa (10/23/2012) — When Ethan Chase is attacked and the fey begin to disappear, he must change the rules he lives by to protect his family and save a girl he never thought he'd dare to fall for. "Kagawa is entirely at ease in her invented world, and her ability to create strong, intriguing characters has improved noticeably since The Iron King." — Publishers Weekly
Conjure (Hoodoo Apprentice #1) by Lea Nolan (10/23/2012) — When Emma Guthrie, her twin brother Jack, and best friend Cooper Beaumont discover a hidden pirate treasure, they unleash a Gullah curse and Emma must learn hoodoo magic to save Jack and Cooper before the summer ends.
Divine Madness (CHERUB series, Mission 5) by Robert Muchamore (10/23/2012) — James, an agent of CHERUB, a top-secret organization staffed by highly-trained but ordinary looking teens, is sent to investigate the link between the eco-terrorist group Help Earth and a wealthy religious cult, and faces the added pressure of being subjected to the cult's brainwashing techniques.
The Evolution of Mara Dyer by Michelle Hodkin (10/23/2012) — In this sequel to The Unbecoming of Mara Dyer, Mara  continues to unravel the mystery of her powers and her relationship with Noah. "Readers will be guessing until a final suspenseful scene resolves some secrets and sets up what promises to be an exciting and intriguing next installment. Interesting and unusual." — Kirkus Reviews
The Curiosities : A Collection of Stories by Maggie Stiefvater, Tessa Gratton, Brenna Yovanoff (10/28/2012) — An anthology of darkly paranormal stories, taken from the Merry Sisters of Fate blog, with comments by the authors on their writing process. "The inventive idea is fresh enough to draw plenty of interest on its own. But add in three high-wattage YA stars and you've got a hit." — Booklist
Sacrifice by Cayla Kluver (10/23/2012) — Queen Alera of Hytancia, trying to maintain peace in her homeland, and rebel Shaselle, seeking revenge for the murder of her father, both face a conspiracy that can lead to slavery or freedom and for which they must make sacrifices.  "Although true to its roots as a Harlequin novel, this tale rises above genre by including thought-provoking elements that examine the role of women, family allegiances and the damaging nature of prejudice." — Kirkus Reviews
Ask the Passengers by A.S. King (10/23/2012) — Astrid Jones, who realizes that she is a lesbian, deals with the gossip and rejection she faces by sending love up to the people on airplanes as they pass over her. "Another thoughtful, and often breathtaking, achievement for King, whose star is ascending as quickly as one of Astrid's planes." — Booklist starred review
Dark Star by Bethany Frenette (10/23/2012) — Audrey, the sixteen-year-old daughter of a superhero, must access powers she never knew she had to defend Minneapolis from terrifying demons that have emerged from Beneath. "Decidedly more urban fantasy than comic book, Frenette's debut features a variety of characters and should please readers looking for paranormal without so much romance." — Kirkus Reviews
General Fiction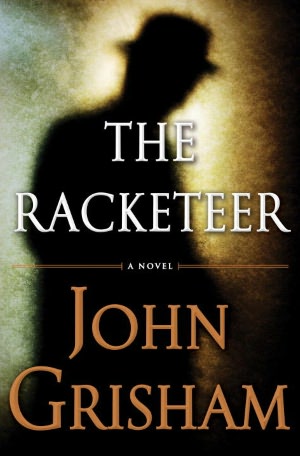 The Racketeer by John Grisham (10/23/2012) — Former attorney Malcolm Bannister, incarcerated in the federal prison camp near Frostburg, Maryland, knows who killed judge Fawcett and why, but is not going to reveal the truth for free.
Back to Blood by Tom Wolfe (10/23/2012) — A colorful cast of residents and visitors to Miami go about their daily activities, both legal and illegal. "Wolfe returns to fine form with this zingy, mile-a-minute novel of life in the weird confines of Miami." — Kirkus starred review
The Bridge by Karen Kingsbury (10/23/2012) — Charlie Barton, having owned and operated a Franklin, Tennessee bookstore that had been in business for thirty years, is left despondent after a flood ruins the store and a tragedy strikes, but in the face of despair he finds a second chance. "Kingsbury fans may acquire a new holiday favorite read in this sugary tale of second chances." — Publishers Weekly
Angels at the Table: A Shirley, Goodness, and Mercy Christmas Story by Debbie Macomber (10/23/2012) — In this joyous and whimsical holiday novel, Debbie Macomber rings in the season with the return of Shirley, Goodness, and Mercy, delivering laughs, love, and a charming dose of angelic intervention. "Macomber spins another sweetly charming holiday romance that will please her many fans." — Library Journal
The Art Forger: A Novel by B. A. Shapiro (10/23/2012) — Young artist Clair Roth, who reproduces famous works of art for an online retailer, is drawn in to the world of art forgery when she is persuaded to forge a Degas masterpiece for the Gardner Museum to replace a stolen painting. "This well-researched work combines real elements with the understanding that the art world is as fragile and precarious as the art itself, particularly for young hopefuls." — Library Journal
The Middlesteins by Jami Attenberg (10/23/2012) — Edie is fixated on food and if she doesn't stop she won't live much longer, but when her husband of thirty years, Richard, finally leaves her, the rest of the family steps in to try and fix things. "Kinetic with hilarity and anguish, romance and fury, Attenberg's rapidly consumed yet nourishing novel anatomizes our insatiable hunger for love, meaning, and hope." — Booklist starred review
The Uncommon Appeal of Clouds: An Isabel Dalhousie Novel (#9) by Alexander McCall Smith (10/23/2012) — In this latest installment of Smith's Isabel Dalhousie series of mysteries, the Edinburgh philosopher and amateur sleuth answers an unexpected appeal from a wealthy Scottish collector who has been robbed of a valuable painting. "Utterly satisfying for its art-theft puzzle, characterization, and Edinburgh setting." — Booklist starred review
Nonfiction
Rod: The Autobiography by Rod Stewart (10/23/2012) — The extraordinary life and career of music legend Rod Stewart, in his own words for the first time.
One for the Books by Joe Queenan (10/25/2012) — An examination of the state of books and reading in the United States in the twenty-first century, discussing booksellers, libraries, avid readers, and more. "An amusing homage to reading that contains something to offend even (especially?) the most ardent book lover." — Kirkus Reviews
Why I Left Goldman Sachs: A Wall Street Story by Greg Smith (10/22/2012) — On March 14, 2012, more than three million people read Greg Smith's bombshell Op-Ed in the New York Times titled "Why I Am Leaving Goldman Sachs." The column immediately went viral, hitting a nerve among the general public who question the role of Wall Street in society — and the callous "take-the-money-and-run" mentality that brought the world economy to its knees. Smith now picks up where his Op-Ed left off.
Makeup to Breakup: My Life In and Out of KISS by Peter Criss (10/23/2012) — Founding KISS drummer Peter "Catman" Criss has lived an incredible life in music, from the streets of Brooklyn to the social clubs of New York City to the ultimate heights of rock 'n' roll success and excess. Now he opens up in this definitive and heartfelt account of one of rock's most iconic figures. "The appealing part of Criss's account is that he keeps the focus on the rock and roll, which results in the best — and most honest — account of KISS craziness during the band's heyday in the 1970s." — Publishers Weekly
The Divinity of Dogs: True Stories of Miracles Inspired by Man's Best Friend by Jennifer Skiff (10/23/2012) — Featuring more than seventy stories culled from hundreds of submissions to the author's website, these inspiring and heartwarming true stories show where love, tolerance, comfort, compassion, loyalty, joyfulness, and even death have provided experiences that have led to spiritual enlightenment.
Light and Shade: Conversations with Jimmy Page by Brad Tolinski (10/23/2012) — Based on extensive interviews conducted with the guitarist/producer over the past 20 years, Light & Shade encompasses Page's entire career, including his early years as England's top session guitarist and his decadent yet immensely creative years in Led Zeppelin. "A must-have for any Led Zeppelin fan or guitar player." — Publishers Weekly