Welcome to the Monday Morning Book Buzz, a preview of notable books being released this week. Some of them will be added to the Academy Library collection; if you read about a title that you would like added to the collection, let me know by either commenting on this post or by contacting me directly at the Library.
If you would like to subscribe to the CA Library Blog, click the Entries (RSS) button at the top of the menu on the right and add the link to your favorite news aggregator. You can also follow us on Facebook by visiting http://www.facebook.com/calibrary and hitting the 'Like' button.
This week's releases are listed by category: Young Adult Fiction, General Fiction and Nonfiction. On-sale dates are indicated in parentheses.
Notable New Releases for the week of October 29th:
Young Adult Fiction
Insurgent: Collector's Edition by Veronica Roth (10/30/2012) — The sequel to Divergent. Tris Prior survives the Erudite simulation attacks that occur during the time she expected to be celebrating her achievement of being ranked first among the initiate class of her chosen faction, Dauntless. Even though the Dauntless have been freed from Erudite mind control, a war develops and secrets emerge. This special edition of the novel includes "Free Four", a thirteen-page scene from Divergent, retold from Tobias's point of view, revealing unknown facts and details about Four's character, his past, his own initiation, and his thoughts about new Dauntless initiate Tris Prior.
The Hunters (Brotherband Chronicles Series #3) by John Flanagan (10/30/2012) — Determined to recover the Adomal and to prevent the pirate Zavac from doing more damage, Hal and his brotherband crew persue Zavac to the lawless fortress of Ragusa where, if Hal is to succeed, he will have to go beyond his brotherband training and face the pirate one-on-one in a fight to the finish.
Ruins by Orson Scott Card (10/30/2012) — The sequel to Pathfinder. To prevent the destruction of his planet, teenaged Rigg Sessamekesh, who can manipulate time, must assume more responsibility when he and others travel back 11,000 years to the arrival of human starships. "This is philosophically challenging, mind-pretzeling stuff about time travel, engineered evolution, gene splicing, artificial intelligence, xenocide, and the very nature of what it means to be human and have a soul." — Booklist starred review
Rebel Heart (Dust Lands Series #2) by Moira Young (10/30/2012) — After rescuing her twin brother from the Tonton, Saba experiences disturbing telepathic visions while being hunted by a cunning enemy.
Sapphire Blue by Kerstin Gier (10/30/2012) — The sequel to Ruby Red. Sixteen-year-old Gwen, the newest and final member of the secret time-traveling Circle of Twelve, searches through history for the other time-travelers, aided by friend Lesley, James the ghost, Xemerius the gargoyle demon, and Gideon, the Diamond, whose fate seems bound with hers.
Clockwork Angel: The Graphic Novel (The Infernal Devices Series #1) by Cassandra Clare and HyeKyung Baek (Artist) (10/30/2012) — The graphic adaptation of Cassandra Clare's bestseller Clockwork Angel. A prequel to Mortal Instruments series, The Infernal Devices series is the story of Tessa Gray, a sixteen-year-old American girl traveling alone to Victorian London who runs afoul of the city's sordid supernatural underworld.
Venom by Fiona Paul (10/30/2012) — In Renaissance Venice, orphaned Cassandra Caravello is one of the elite but feels trapped in the city of water until she stumbles upon a murdered woman and is drawn into a dangerous world of courtesans, grave robbers, and secret societies, guided by Falco, a mysterious and alluring artist. "[This is] the first in the Secrets of the Eternal Rose series, which will fascinate and compel readers until its all-too-soon final page." — Booklist
The Bar Code Prophecy (Bar Code series #3) by Suzanne Weyn (11/01/2012) — After sixteen-year-old Grace Morrow learns her biological father is actually the head of Global 1–a powerful, multinational corporation–and he urges her to avoid getting the bar code tattoo when she turns seventeen, Grace's adoptive family goes missing and Grace puts her trust in an anti-barcode group while she looks for the truth, and her lost family.
Twisted Tragedy of Miss Natalie Stewart by Leanna Renee Hieber (11/01/2012) — In order to clear Lord Jonathan Denbury's name, Natalie Stewart will have to pretend to be his demon doppelganger back in England, but as she struggles to keep up her guile, a new gentleman begins to whisper in her ear.
Rootless by Chris Howard (11/01/2012) — In a world devastated by war and disease, a young tree builder meets a girl with a strange tattoo and embarks on a journey to find the last living trees on Earth, but he must brave a barren wasteland where pirates, poachers, and man-eating locusts lurk. "There's a brilliant madness to this deadly postapocalyptic world, filled with complex characters, shifting loyalties, and layers of mystery." — Publishers Weekly
The Vincent Boys by Abbi Glines (10/30/2012) — Ashton is getting tired of being good, of impressing her parents and playing ideal girlfriend to Sawyer Vincent. Sawyer is perfect, a regular Prince Charming, but when he leaves town for the summer, it's his cousin Beau who catches Ashton's eye. Beau is the sexiest guy she's ever seen, and even though he's dangerous, Ashton is drawn to him.
Colin Fischer by Ashley Edward Miller and Zack Stentz (11/01/2012) — A boy with autism teams up with the high school bully to get to the bottom of a cafeteria crime.  "Readers will be drawn into the mystery and intrigued by Colin's vision of the world." — Publishers Weekly
General Fiction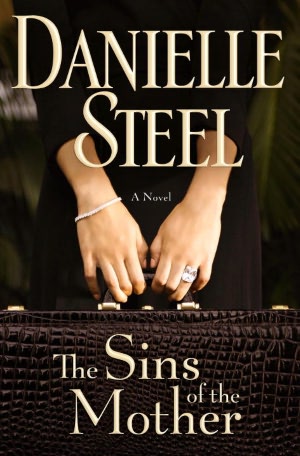 The Sins of the Mother by Danielle Steel (10/30/2012) — Olivia Grayson, a successful businesswoman who has focused much of her life dedicated to her home-furnishings business, attempts to make up for lost time with her children by planning a lavish Mediterranean vacation, but family relationships become more complicated with unexpected surprises.
A Winter Dream by Richard Paul Evans (10/30/2012) — Joseph Jacobson, the twelfth of thirteen siblings, is forced out of the family advertising company by his jealous brothers when it looks like the father will appoint him heir to the company, and as Joseph starts over in Chicago with both his career and love life, he must confront his past in order to make his dreams for the future come true. "Readers will relate to these characters, be moved to tears and laughter by them, and most importantly, be inspired by them." — Kirkus Reviews
Iced (Dani O'Malley Series #1) by Karen Marie Moning (10/30/2012) — Dani "Mega" O'Malley plays by her own set of rules—and in a world overrun by Dark Fae, her biggest rule is: Do what it takes to survive.
The Giving Quilt by Jennifer Chiaverini (10/30/2012) — At Elm Creek Manor, the week after Thanksgiving is "Quiltsgiving," a time to commence a season of generosity. Quilters and aspiring quilters gather for a special winter session of quilt camp, to make quilts for Project Linus. "Chiaverini's themes of love, loss, and healing will resonate with many, and her characters' stories are inspiring." — Publishers Weekly
A Christmas Garland by Anne Perry (10/30/2012) — The year is 1857, soon after the violent Siege of Cawnpore, with India in the midst of rebellion. In the British garrison, a guard is killed and an Indian prisoner escapes, which leads to yet more British deaths. Despite no witnesses and no evidence against him, a luckless British medical orderly named John Tallis is arrested as an accomplice simply because he was the only soldier unaccounted for when these baffling crimes were committed.
Fourth Grave Beneath My Feet by Darynda Jones (10/30/2012) — Charley, a grim reaper and recovering from her last case, is forced out of her depression when a woman shows up on her doorstep and tells Charley that someone is trying to kill her, and in the meantime her ex-boyfriend, Reyes Farrow, the son of Satan, now out of prison, might be involved in the arson fires in her hometown of Albuquerque.
Power Play by Patrick Robinson (10/30/2012) — In a near-future world where Israel and the United States have eliminated nuclear threats in Iran and North Korea, Russia plots an aggressive military campaign against America, prompting U.S. Navy SEAL Mack Bedford to conduct a world-changing defense mission.
'Twas the Night After Christmas by Sabrina Jeffries (10/30/2012) — Pierce Waverly, the Earl of Devonmont, has led an unabashed rogue's life, letting no woman near his heart until he receives a letter from his mother's companion, Camilla Stuart, telling him that the mother who abandoned him as a child is on her deathbed, and after arriving and finding her perfectly healthy, he begins to discover the beautiful widow, Camilla.
The Walnut Tree: A Holiday Tale by Charles Todd (10/30/2012) — Paris, 1914. Lady Elspeth Douglas is visiting friends when the shadow of war falls across Europe. As her French fiancé races to rejoin his unit, she tries to reach England, only to be trapped on the French coast amid refugees and wounded men. Elspeth pitches in to help wounded soldiers, getting closer and closer to the Front, soon finding herself in danger as enemy shells fall.
Astray by Emma Donoghue (10/30/2012) — This collection of short stories by Donoghue, author of the bestseller Room, features  characters that have gone astray: emigrants, runaways, drifters, lovers old and new. They are gold miners and counterfeiters, attorneys and slaves. They cross other borders too: those of race, law, sex, and sanity. They travel for love or money, incognito or under duress. "Donoghue details the particular historical source that inspired her at the end of each story… a wonderfully imaginative, transporting collection." Booklist starred review
Eleven Pipers Piping: A Father Christmas Mystery by C. C. Benison (10/30/2012) — When a performer at the annual Burns dinner at Thornford Regis is found dead under suspicious circumstances, town vicar Tom Christmas uncovers generations-old secrets in his quest for the truth. "Recommended for anyone who loves an English village cozy." — Library Journal
Nonfiction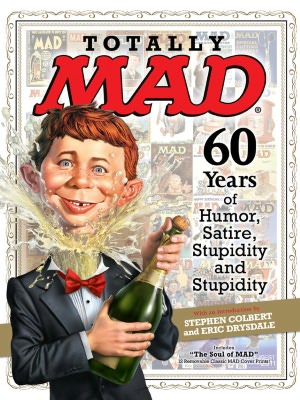 Bruce by Peter Ames Carlin (10/30/2012) — This biography of one of America's greatest musicians is the first in twenty-five years to be written with the cooperation of Bruce Springsteen himself. "An epic look at the man and his music." — Kirkus Reviews
The Richard Burton Diaries by Richard Burton (10/31/2012) — This volume publishes Burton's extensive personal diaries in their entirety for the first time, encompassing 5 decades—from 1939, when he was still a teenager, to 1983, the year before his death.
Elsewhere: A Memoir by Richard Russo (10/30/2012) — After eight works of fiction, the Pulitzer Prize-winning author turns to memoir in a hilarious, moving, and always surprising account of his life, his parents, and the upstate New York town they all struggled variously to escape. "Russo's memoir is heavy on logistical detail—people moving around, houses packed and unpacked—and by turns rueful and funny, emotionally opaque and narratively rich." — Publishers Weekly
The Liberator: One World War II Soldier's 500-Day Odyssey from the Beaches of Sicily to the Gates of Dachau by Alex Kershaw (10/30/2012) — The true story of the bloodiest and most dramatic march to victory of the Second World War: the battlefield odyssey of a maverick U.S. Army officer and his infantry unit as they fought for over five hundred days to liberate Europe – from the invasion of Italy to the gates of Dachau. "This engrossing wartime narrative offers a fresh look at the European campaign and an intimate sense of the war's toll on individual participants." — Kirkus Reviews
Mankind: The Story of All Of Us by Pamela D. Toler Ph.D (10/30/2012) — In conjunction with History Channel's television series by the same name (premiering in November), Mankind is a sweeping history of humans from the birth of the Earth and hunting antelope in Africa's Rift Valley to the present day with the completion of the Genome project and the birth of the seven billionth human.
Rise to Greatness: Abraham Lincoln and America's Most Perilous Year by David Von Drehle (10/30/2012) — As 1862 dawned, the American republic was at death's door. The federal government appeared overwhelmed, the U.S. Treasury was broke, and the Union's top general was gravely ill. To a remarkable extent, the survival of the country depended on the judgment, cunning, and resilience of the unschooled frontier lawyer who had recently been elected president. "A thoroughly engaging examination of the irreversible changes emerging from a year when the nation's very survival remained in doubt." — Kirkus Reviews
Full of Heart: My Story of Survival, Strength, and Spirit by J.R. Martinez (10/30/2012) — In 2003, nineteen-year-old Private J.R. Martinez was on a routine patrol when the Humvee he was driving hit an antitank mine in Iraq, resulting in severe injuries and burns on his face and more than one-third of his body. Martinez shares his story in intimate detail, from his upbringing in the American South and his time in the Army to his recovery and the indomitable spirit that has made him an inspiration to countless fans.
The Generals: American Military Command from World War II to Today by Thomas E. Ricks (10/30/2012) — Ricks has made a close study of America's military leaders for three decades, and his story resounds with larger meaning: about the transmission of values, about strategic thinking, and about the difference between an organization that learns and one that fails. "Ricks presents an incisive, hard-hitting corrective to unthinking veneration of American military prowess." — Publishers Weekly