Welcome to the Monday Morning Book Buzz, a preview of notable books being released this week. Some of them will be added to the Academy Library collection; if you read about a title that you would like added to the collection, let me know by either commenting on this post or by contacting me directly at the Library.
If you would like to subscribe to the CA Library Blog, click the Entries (RSS) button at the top of the menu on the right and add the link to your favorite news aggregator. You can also follow us on Facebook by visiting http://www.facebook.com/calibrary and hitting the 'Like' button.
This week's releases are listed by category: Young Adult Fiction, General Fiction and Nonfiction. On-sale dates are indicated in parentheses.
Notable New Releases for the week of November 5th:
Young Adult Fiction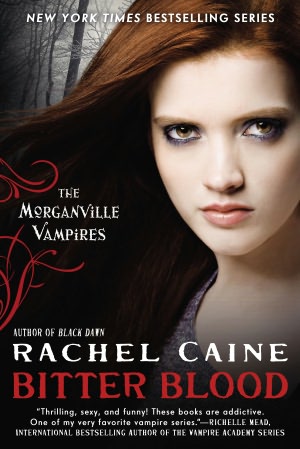 Easy by Tammara Webber (11/06/2012) — The story of one girl's struggle to regain the trust she's lost, find the inner strength to fight back against an attacker, and accept the peace she finds in the arms of a secretive boy.
Days of Blood & Starlight by Laini Taylor (11/6/2012) — In this sequel to Taylor's bestseller Daughter of Smoke and Bone, Karou must come to terms with who and what she is, and how far she'll go to avenge her people.
Eternally Yours (Immortal Beloved series #3) by Cate Tiernan (11/6/2012) — Ex-party-girl immortal Nastasya ends a 450-year-old feud and learns what "eternally yours" really means. "A satisfying series-ender." — Kirkus Reviews
Perry's Killer Playlist by Joe Schreiber (11/06/2012) — The sequel to Schreiber's bestseller Au Revoir, Crazy European Chick. As his rock band tours Italy, eighteen-year-old Perry says a reluctant "bonjour" to Gobi, his former exchange student/Lithuanian assassin, who enlists his help on a justice-dispensing rampage all over Europe. "The nonstop action, romantic intrigue, and everyteen haplessness on Perry's part remains an incendiary combination." — Publishers Weekly
Graphic Novels
Superman: Earth One Vol. 2 by J. Michael Straczynski (11/6/2012) — Young Clark Kent struggles with aspects of humanity on his quest to become the world's greatest super hero, but the Man of Steel faces a bigger challenge in the form of the Parasite, whose hunger is aimed at destroying the last son of Kryptonian.
Absolute Final Crisis by Grant Morrison (11/6/2012) — Bestselling writer Grant Morrison and critically acclaimed artist J.G. Jones redefine what it means to be a modern day Super Hero in this cosmic epic. What happens when evil wins? That's the question Superman, Batman, the Justice League and every being in the DCU have to face when Darkseid and his otherworldly legion of narcissistic followers actually win the war between light and dark.
Fiction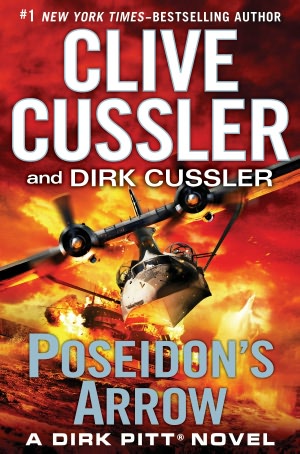 Poseidon's Arrow (Dirk Pitt Series #22) by Clive Cussler and Dirk Cussler (11/6/2012) — NUMA director Dirk Pitt and his team go on a desperate international chase, from Washington to Mexico and Idaho to Panama, to find the truth about ships vanishing mid-ocean.  "This book is constantly on the move–one reason it avoids dull spots so well." — Kirkus Reviews
Flight Behavior: A Novel by Barbara Kingsolver (11/6/2012) — Tired of living on a failing farm and suffering oppressive poverty, bored housewife Dellarobia Turnbow, on the way to meet a potential lover, is detoured by a miraculous event on the Appalachian mountainside that ignites a media and religious firestorm that changes her life forever. "As Dellarobia flees into a belated coming-of-age…the dramatic saga becomes a clarion call about climate change, too lucid and vivid for even skeptics to ignore." Publishers Weekly
A Season of Angels by Thomas Kinkade and Katherine Spencer (11/6/2012) — Adele Morgan returns to Cape Light determined to mend the relationship between her feuding sons and reunite her family for the holidays, and meanwhile, a grad student travels to Cape Light determined to debunk the legend of Angel Island.
Captain Vorpatril's Alliance by Lois McMaster Bujold (11/6/2012) — Captain Ivan Vorpatril agrees to protect an attractive young woman who may be on the hit list of a criminal syndicate. "Essential for all SF collections and a must-read for Bujold and Vorkosigan fans." — Booklist starred review
The Twelve Clues of Christmas by Rhys Bowen (11/6/2012) — While serving as an assistant to the hostess of a large Christmas house party in Tiddleton-under-Lovey, Georgie gets the attention of her retired detective grandfather after dead bodies begin showing up. "Bowen, who has won both the Agatha and Anthony Awards, gives us another tongue-in-cheek romp. With Christmas recipes and instructions for traditional games at book's end." — Booklist
Jack Reacher's Rules by Jack Reacher, featuring an introduction by Lee Child (11/6/2012) — Presents the trade secrets, tried-and-true tricks, and tactics of Lee Child's fictional tough guy character Jack Reacher.
Flame of Sevenwaters by Juliet Marillier (11/6/2012) — After Maeve, daughter of Lord Sean of Sevenwaters, finds the body of a missing man in the woods, she and her brother Finbar embark on a journey that could bring about great change in Sevenwaters.
If Hooks Could Kill by Betty Hechtman (11/6/2012) — When the crew of the television crime show L.A. 911 takes over Tarzana, Molly and her fellow members of the Tarzana Hookers try to take it all in stride, but when on of their own turns up dead and no solid leads, Molly decides to investigate.
The Cassandra Project by Jack McDevitt (11/6/2012) — With interest in the space program waning, a public affairs director at NASA reveals a shocking secret about the Apollo 11 mission from fifty years ago. "A top-notch, edge-of-the-seat thriller in which there are no villains, only mysteries." — Kirkus starred review
Collateral by Ellen Hopkins (11/6/2012) — The gripping story of a woman torn between love for her boyfriend, a dedicated Marine deployed to Afghanistan, and the resentment she has for the war that is tearing their lives apart. "A clear narrative that is uplifting and heartbreaking." — Publishers Weekly
Looking for Yesterday by Marcia Muller (11/6/2012) — Caro Warrick was acquitted for the murder of her best friend, Amelia Bettencout, three years ago, but the lingering doubts of everyone around Caro are affecting her life. When detective Sharon McCone begins to look into the old case, Caro is brutally beaten right at Sharon's doorstep, and Sharon must catch the killer before more people suffer. "Unexpected plot turns complement a plausible, relatable lead character." — Publishers Weekly
Nonfiction
Bitter Brew: The Rise and Fall of Anheuser-Busch and America's Kings of Beer by William Knoedelseder (11/6/2012) — The engrossing, often scandalous saga of one of the wealthiest, longest-lasting, and most colorful family dynasties in the history of American commerce—a cautionary tale about prosperity, profligacy, hubris, and the blessings and dark consequences of success. "An engrossing behind-the-scenes look at one of America's most successful and familiar brands." — Kirkus Reviews
The Last Lion: Winston Spencer Churchill, Volume 3: Defender of the Realm, 1940-1965 by William Manchester and Paul Reid (11/6/2012) — The long-awaited final volume in Manchester's sprawling biography of Winston Churchill recounts how Churchill organized his nation's military response and defense; compelled FDR into supporting America's beleaguered cousins, and personified the "never surrender" ethos that helped the Allies win the war, while at the same time adapting himself and his country to the inevitable shift of world power from the British Empire to the United States. "An essential conclusion to Manchester's magnum opus." — Library Journal
Both Flesh and Not: Essays by David Foster Wallace (11/6/2012) — Fifteen essays by David Foster Wallace, featuring selections from his personal vocabulary list of usual words and definitions. "For Wallace devotees, these essays are required reading. For everyone else, they're sometimes tough to get into but entirely worth the exertion." — Booklist
Hallucinations by Oliver Sacks (11/6/2012) — An investigation into the types, physiological sources, and cultural resonances of hallucinations; traces everything from the disorientations of sleep and intoxication to the manifestations of injury and illness. "A riveting look inside the human brain and its quirks." — Kirkus Reviews
The King of Style: Dressing Michael Jackson by Michael Bush (11/6/2012) — Through his music, dance, and fashion, Michael Jackson created a mystique that was unique to him and recognized as such throughout the world. For five decades he mesmerized audiences—and for twenty-five of those years Michael Bush was there as Jackson's designer, stylist, and friend, accompanying the King of Pop on his journey to becoming the King of Style.
Custer by Larry McMurtry (11/6/2012) — A biography of General George Armstrong Custer and details the history of the Battle of Little Bighorn. "This text will be appreciated by both scholars and Custer enthusiasts." — Library Journal