Welcome to the Monday Morning Book Buzz, a preview of notable books being released this week. Some of them will be added to the Academy Library collection; if you read about a title that you would like added to the collection, let me know by either commenting on this post or by contacting me directly at the Library.
If you would like to subscribe to the CA Library Blog, click the Entries (RSS) button at the top of the menu on the right and add the link to your favorite news aggregator. You can also follow us on Facebook by visiting http://www.facebook.com/calibrary and hitting the 'Like' button.
This week's releases are listed by category: Teen Fiction, General Fiction and Nonfiction. On-sale dates are indicated in parentheses.
Notable New Releases for the week of February 25th:
Teen Fiction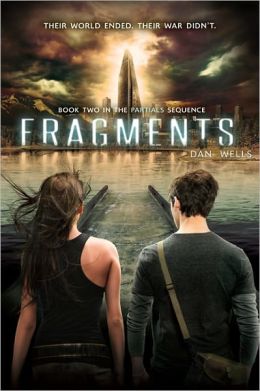 Fragments (The Partials, Books 2) by Dan Wells (2/26/2013) — With the Help of Samm and Heron, Kira sets out on a desperate search for clues as to who she is, while Marcus and the remaining human population gear up for war with the Paritals. "A fine and frightening post-apocalyptic thriller." — Kirkus Reviews
The Madness Underneath (Shades of London, Book 2) by Maureen Johnson (2/26/2013) — After her near-fatal run-in with the Jack the Ripper copycat, Rory Devereaux is back in London to help solve a new string of inexplicable deaths plaguing the city. "A turnaround so creepy it bolsters confidence in the next volume of the Shades of London series." — Booklist
Eleanor & Park by Rainbow Rowell (2/26/2013) — Set over the course of one school year in 1986, this is the story of two star-crossed misfits—smart enough to know that first love almost never lasts, but brave and desperate enough to try. When Eleanor meets Park, you'll remember your own first love—and just how hard it pulled you under.
The Ivy : Scandal by Lauren Kunze and Rina Onur (02/26/2013) — Callie Andrews returns from spring break to find herself facing expulsion. Someone has framed her as the author of a series of anonymous articles vilifying an elite social club and now, unless she can prove her innocence, she can kiss her college education good-bye. So who is the Ivy Insider?
Also Known As by Robin Benway (02/26/2013) — As the active-duty daughter of international spies, sixteen-year-old safecracker Maggie Silver never attended high school so when she and her parents are sent to New York for her first solo assignment, Maggie is introduced to cliques, school lunches, and maybe even a boyfriend.
Dualed by Elsie Chapman (02/26/2013) — West Grayer lives in a world where every person has a twin, or Alt. Only one can survive to adulthood, and West has just received her notice to kill her Alt.
Pulse by Patrick Carman (02/26/2013) — In the year 2051, when most Americans live in one of two gigantic, modern States, Faith Daniels, part of a dwindling group that lives between, learns that she, like other misfits, has unusual abilities that could help when the inevitable war begins.
The Summer Prince by Alaya Dawn Johnson (03/01/2013) — In a Brazil of the distant future, June Costa falls in love with Enki, a fellow artist and rebel against the strict limits of the legendary pyramid city of Palmares Tres' matriarchal government, knowing that, like all Summer Kings before him, Enki is destined to die.
The Murder Notebooks : Killing Rachel by Anne Cassidy (02/26/2013) — As her stepbrother, Joshua, continues to decipher the meaning of the cryptic murder notebooks, Rose wonders if the recent death of her former best friend may hold a clue to the disappearance of Rose's mother and Joshua's father.
Homo by Michael Harris (03/01/2013) — Will's never been obvious about being gay. Not like Daniel, who takes the heat—and the beatings—at Spencer High. But then Will's best friend outs him on Facebook, and his small-town life starts to spin out of control. If he's not like everyone else, and he's not like Daniel, then who is he?
General Fiction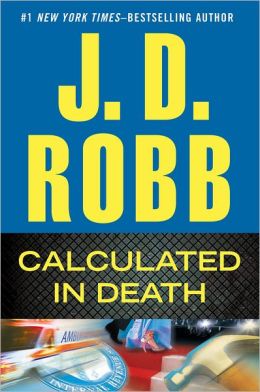 Calculated in Death (In Death Series #36) by J. D. Robb (2/26/2013) — On Manhattan's Upper East Side a woman lies dead at the bottom of the stairs, stripped of all her valuables. Most cops might call it a mugging gone wrong, but Lieutenant Eve Dallas knows better.
Red Velvet Cupcake Murder (Hannah Swensen Series #16) by Joanne Fluke (2/26/2013) — This summer has been warmer than usual in Lake Eden, Minnesota, and Hannah Swensen is trying to beat the heat both in and out of her bakery kitchen. But she's about to find out the hard way that nothing cools off a hot summer day like cold-blooded murder.
Bad Blood by Dana Stabenow (2/26/2013) — The villages of Kushtaka and Kuskulana sit across the river from each other, but Kuskulana's always thrived while Kushtaka is slowly dying out. One hundred years of bad blood between the communities threaten to come to a boil when the body of a young Kushtaka ne'er-do-well is found dead—and questions of love, loyalty, and revenge rise to the surface.
Benediction by Kent Haruf (2/26/2013) — From the author of Plainsong and Eventide comes a story of life and death, and the ties that bind, once again set out on the High Plains in Holt, Colorado. When Dad Lewis is diagnosed with terminal cancer, he and his wife, Mary, must work together to make his final days as comfortable as possible.
Edge of Dawn (Midnight Breed Series #11) by Lara Adrian (2/26/2013) — New York Times bestselling author Lara Adrian returns to the mesmerizing world of the Midnight Breed, following new characters into a dark future where an uneasy peace can unravel into war—and a great betrayal can mask an all-consuming love.
Hostile Shores (Alan Lewrie Naval Series #19) by Dewey Lambdin (2/26/2013) — In 1805, with news of Admiral Nelson's death fresh on his mind, Captain Lewrie's HMS Reliant joins up in the voyage that will culminate in the Battle of Cape Town, in which the British wrested control of South Africa from the Dutch.
The Teleportation Accident: A Novel by Ned Beauman (2/26/2013) — In the declining Weimar Republic, Egon Loeser works as a stage designer for New Expressionist theatre. His hero is the greatest set designer of the seventeenth century, Adriano Lavicini, who devised the so-called Teleportation Device for the whisking of actors from one scene to another—a miracle, until the thing malfunctioned, causing numerous deaths and perhaps summoning the devil himself.
Gods and Beasts: A Novel by Denise Mina (2/26/2013) — It's the week before Christmas when a lone robber bursts into a busy Glasgow post office carrying an AK-47, fills his bags with cash and kills an elderly man while escaping. When DS Alex Morrow searches for the killer, she discovers a hidden, sinister political network. Soon it is chillingly clear: no corner of the city is safe, and her involvement will go deeper than she could ever have imagined.
Black Irish: A Novel by Stephan Talty (2/26/2013) — In this explosive debut thriller by the New York Times bestselling author of Empire of Blue Water, a brilliant homicide detective returns home, where she confronts a city's dark demons and her own past while pursuing a brutal serial killer on a vengeful rampage.
Nonfiction