Welcome to the Monday Morning Book Buzz, a preview of notable books being released this week. Some of them will be added to the Academy Library collection; if you read about a title that you would like added to the collection, let me know by either commenting on this post or by contacting me directly at the Library.
If you would like to subscribe to the CA Library Blog, click the Entries (RSS) button at the top of the menu on the right and add the link to your favorite news aggregator. You can also follow us on Facebook by visiting http://www.facebook.com/calibrary and hitting the 'Like' button.
This week's releases are listed by category: Teen Fiction, General Fiction and Nonfiction. On-sale dates are indicated in parentheses.
Notable New Releases for the week of May 27th:
Teen Fiction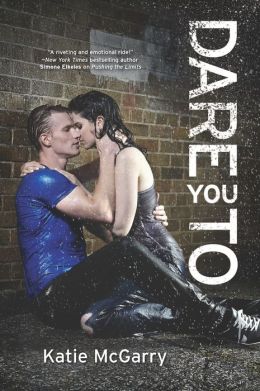 Dare You To by Katie McGarry (5/28/2013) — When Beth Risk is forced to move in with her aunt and attend a new school, the only upside is meeting the town golden boy, Ryan Stone, with whom she forms an immediate and intense bond. "Everything–setting, characters, romance–about this novel works and works well." — Kirkus starred review
Goddess: A Starcrossed Novel by Josephine Angelini (5/28/2013) — After being tricked into releasing the gods from their capitiviy on Olympus, Helen Hamilton must find a way to re-imprison them without starting a devasting war. "Angelini's fans will be pleased." — Booklist
Of Triton by Anna Banks (5/28/2013) — When her mother's reappearance in the Syrena world turns the two kingdoms — Poseidon and Triton — against one another, Emma must risk everything she loves and reveal herself — and her Gift — to save a people she's never known.
Monument 14: Sky on Fire by Emmy Laybourne (5/28/2013) — One group of survivors heads to Denver airport on a repaired school bus, the other remains in the Sanctuary and tries to rebuild the community they lost, but the world outside is dark and filled with dangerous chemicals that turn people into bloodthirsty monsters. "Pretty darn breathless by the end." — Booklist
The Girl with the Iron Touch (Steampunk Chronicles Series) by Kady Cross (5/28/2013) — When mechanical genius Emily is kidnapped by rogue automatons, Finley Jayne and her fellow misfits fear the worst. To save those she cares about, Emily must confront The Machinist's ultimate creation — an automaton more human than machine. "A well-calculated blend of paranormal romance and genuinely innovative story." — Kirkus Reviews
Openly Straight by Bill Konigsberg (05/28/2013) — Tired of being known as "the gay kid", Rafe Goldberg decides to assume a new persona when he comes east and enters an elite Massachusetts prep school–but trying to deny his identity has both complications and unexpected consequences. "For a thought-provoking, creative, twenty-first-century take on the coming-out story, look no further."
Wild Awake by Hilary T. Smith (05/28/2013) — The discovery of a startling family secret leads seventeen-year-old Kiri Byrd from a protected and naive life into a summer of mental illness, first love, and profound self-discovery. "Debut author Smith embraces the complexities of grief, family dynamics, creativity, mental illness, and love and pens them with a thoughtful, subtle hand." — Horn Book
On Little Wings by Regina Sirois (05/30/2013) — Jennifer is an only child, and so were her parents—at least that's what she thinks, until she finds an old photo in the back of one of her mother's books.
Night Fall by Frank Smith (06/01/2013) — The discovery of the body of local photographer Billy Travis, having fallen from a bridge on to the railway tracks below, leaves Detective Inspector Neil Paget baffled.
Impostor: A Variants Novel by Susanne Winnacker (05/28/2013) — Tessa is a Variant, able to absorb the DNA of anyone she touches and mimic their appearance. Shunned by her family, she's spent the last two years training with the Forces with Extraordinary Abilities, a secret branch of the FBI.
Silent Harmony by Michele Scott (05/28/2013) — Small town seventeen-year-old Vivienne Taylor is a talented equestrian rider with a little something extra going on. She is also an "equine empath" – someone who has the ability to read horses' minds and moods. This comes in handy while assisting her veterinarian mother and in her training to become an Olympic equestrian.
Overexposed by Susan Korman (05/28/2013) — Daisy Garcia texts some sexy pictures to her boyfriend, Simon, but when they have a bad breakup, Simon forwards the pictures to the phones of everone at Southside High.
General Fiction
Deeply Odd by Dean Koontz (5/28/2013) — How do you make sure a crime that hasn't happened yet, never does? That's the critical question facing Odd Thomas, the young man with a unique ability to commune with restless spirits and help them find justice and peace.
The Son by Philipp Meyer (5/28/2013) — Part epic of Texas, part classic coming-of-age story, part unflinching portrait of the bloody price of power, The Son is an utterly transporting novel that maps the legacy of violence in the American West through the lives of the McCulloughs, an ambitious family as resilient and dangerous as the land they claim.
Zero Hour by Clive Cussler and Graham Brown (5/28/2013) — It is called zero point energy, and it really exists—a state of energy contained in all matter everywhere, and thus all but unlimited. Nobody has ever found a way to tap into it, however—until one scientist discovers a way.
Antiagon Fire (Imager Portfolio Series #7) by L. E. Modesitt Jr. (5/28/2013) — The hard-won battles fought in Imager's Battalion have earned Quaeryt a promotion to commander, as well as an assignment to convince the Pharsi High Council in the nation of Khel to submit to Lord Bhayar's rule
You Are One of Them by Elliott Holt (5/30/2013) — A taut, moving debut about the ways in which we define ourselves against others and the secrets we keep from those who are closest to us.
A Conspiracy of Faith by Jussi Adler-Olsen (5/28/2013) — Adler-Olsen returns with another shocking cold case in his exhilarating Department Q series.
Looking for Me by Beth Hoffman (5/28/2013) — A Southern novel of family and antiques from the bestselling author of the beloved Saving CeeCee Honeycutt.
The Broken Places (Quinn Colson Series #3) by Ace Atkins (5/30/2013) — A year after becoming sheriff, Quinn Colson is faced with the release of an infamous murderer from prison. Jamey Dixon comes back to Jericho preaching redemption, and some believe him; but for the victim's family, the only thought is revenge.
Nonfiction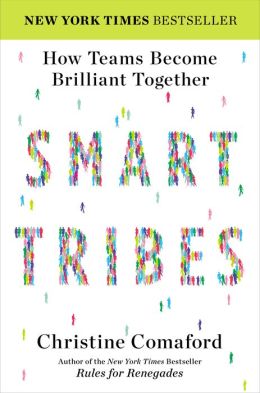 Animal by George "The Animal" Steele (6/1/2013)