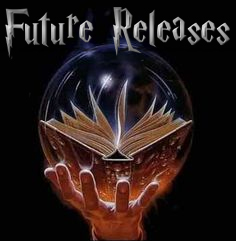 In my last post, I listed our picks for the Best Teen Books of 2015, based on analysis of various year-end best books lists from around the web. Today, I look ahead to 2016 and some of the books we're looking forward to based on published starred reviews from School Library Journal, Booklist, Kirkus and other sources…
January Releases:
American Ace by Marilyn Nelson (1/12/16) — This riveting novel in verse explores American history and race through the eyes of a teenage boy embracing his newfound identity. Connor's grandmother leaves his dad a letter when she dies, and the letter's confession shakes their tight-knit Italian-American family: the man who raised Dad is not his birth father. The only clues to this birth father's identity are a class ring and a pair of pilot's wings. "The author's meticulous verse is the perfect vehicle to convey the devastating fragility of racial and familial identity in an America where interracial love is still divided through the problem of the color line" (Kirkus starred review).
Anna and the Swallow Man by Gavriel Savit (1/26/16) — A stunning, literary, and wholly original debut novel set in Poland during the Second World War perfect for readers of The Book Thief. Kraków, 1939. A million marching soldiers and a thousand barking dogs. This is no place to grow up. Anna Łania is just seven years old when the Germans take her father, a linguistics professor, during their purge of intellectuals in Poland. She's alone. "[Young readers] knowledgeable of wartime atrocities will recognize the profundity of the bond of trust built between two strangers who become increasingly dependent on each other" (Publisher Weekly starred review).
The Dark Days Club (A Lady Helen Novel) by Alison Goodman (1/26/16) — New York Times bestseller Alison Goodman's eagerly awaited new novel — a Regency adventure starring a stylish and intrepid demon-hunter! London, 1812. Eighteen-year-old Lady Helen Wrexhall is on the eve of her debut presentation at the royal court of George III. Her life should revolve around gowns, dancing, and securing a suitable marriage. Instead, when one of her family's maids disappears, she is drawn into the shadows of Regency London. "Fast-paced, rich in description, with fascinating characters and excitement, this tale…will leave fantasy fans wanting more" (School Library Journal starred review).
Front Lines by Michael Grant (1/26/16) — Perfect for fans of The Book Thief and Code Name Verity, bestselling author Michael Grant unleashes an epic, genre-bending, and transformative new series that reimagines World War II with girl soldiers fighting on the front lines. "This gripping and heart-wrenching tale, which promises a sequel, is particularly apropos considering the Armed Forces' current reconsideration of the role of women in combat" (Publishers Weekly starred review).
It's All Your Fault by Paul Rudnick (1/26/16) — My name is Caitlin and up until forty-eight hours ago I had never: tasted alcohol, kissed a boy, sang in public at the top of my lungs, kidnapped anyone or stolen a convertible. Now I'm in jail and I have no idea what I'm going to tell: the police, my parents, the mayor, all of those camera crews and everyone on Twitter. "Rudnick's affection for his flawed characters lends emotional depth to the skillful satire. Targets skewered include the symbiotic culture of narcissism binding celebrities and their fans, teen literary cliches, and Brooklyn. Hilarious, irresistible, and oh so timely" (Kirkus starred review).
The Memory of Light by Francisco X. Stork (1/26/16) — When Vicky Cruz wakes up in the Lakeview Hospital Mental Disorders ward, she knows one thing: after her suicide attempt, she shouldn't be alive. But then she meets Mona, the live wire; Gabriel, the saint; E.M., always angry; and Dr. Desai, a quiet force. With stories and honesty, kindness and hard work, they push her to reconsider her life before Lakeview, and offer her an acceptance she's never had. "Following Schneider Award-winning Marcelo in the Real World (2009), Stork further marks himself as a major voice in teen literature by delivering one of his richest and most emotionally charged novels yet" (Kirkus starred review).
My Name Is Not Friday by Jon Walter (1/5/16) — Well-mannered Samuel and his mischievous younger brother Joshua are free black boys living in an orphanage during the end of the Civil War. Samuel takes the blame for Joshua's latest prank, and the consequence is worse than he could ever imagine. He's taken from the orphanage to the South, given a new name — Friday — and sold into slavery. "Samuel's endearing, immersive narration makes the novel a fascinating and unforgettable account of a brutal and shameful chapter in America's history. A heartbreaking story about family, justice, and the resilience of the human spirit" (Kirkus starred review).
The Mystery of Hollow Places by Rebecca Podos (1/26/16) — A gorgeously written, stunningly original novel of love, loss, and identity, from debut author Podos. All Imogene Scott knows of her mother is the bedtime story her father told her as a child. It's the story of how her parents met: he, a forensic pathologist; she, a mysterious woman who came to identify a body. A woman who left Imogene and her father when she was a baby, a woman who was always possessed of a powerful loneliness, a woman who many referred to as "troubled waters". "Through Immy's preoccupation with du Maurier's Rebecca, Podos provides the stirring thematic core of the novel — that obsession with the past can be its own form of dangerous curse" (Publishers Weekly).
Passenger by Alexandra Bracken (1/5/16) — Nicholas Carter is content with his life at sea, free from the Ironwoods — a powerful family in the Colonies — and the servitude he's known at their hands. But with the arrival of an unusual passenger on his ship comes the insistent pull of the past that he can't escape and the family that won't let him go so easily. Now the Ironwoods are searching for a stolen object of untold value — one they believe only Etta, his passenger, can find. "This strong new series will appeal to readers looking for a time-traveling adventure with plenty of drama and romance" (School Library Journal).
The Radiant Road by Katherine Catmull (1/19/16) — After years of living in America, Clare Macleod and her father are returning to Ireland, where they'll inhabit the house Clare was born in — a house that is not only full of memories of her mother, but also of a mysterious boy with raven-dark hair and dreamlike nights filled with stars and magic. Clare soon discovers that the boy is as real as the fairy-making magic, and that they're both in great danger from an ancient foe. "In lovely lyrical writing, Catmull…creates an unforgettable tale that begins slowly and gently, gradually and inevitably leading to a thundering crescendo" (School Library Journal starred review).
Shallow Graves by Kali Wallace (1/26/16) — For fans of Holly Black and Nova Ren Suma, a gripping, hauntingly atmospheric novel about murder, revenge, and a world where monsters — human and otherwise — lurk at the fringes. When seventeen-year-old Breezy Lin wakes up in a shallow grave one year after her death, she doesn't remember who killed her or why. All she knows is that she's somehow conscious — and she's able to sense who around her is hiding a murderous past. "A fast-paced story with an interesting hook, and a thoughtful look at what it means to be human versus what it means to be a monster" (Booklist starred review).
We Are The Ants by Shaun David Hutchison (1/19/16) — From the "author to watch" (Kirkus Reviews) of The Five Stages of Andrew Brawley comes a brand-new novel about a teenage boy who must decide whether or not the world is worth saving. Henry Denton has spent years being periodically abducted by aliens. Then the aliens give him an ultimatum: the world will end in 144 days, and all Henry has to do to stop it is push a big red button. Only he isn't sure he wants to. "Angst-loving teens will devour this lengthy tome, yearning to see if Henry can consummate a new romance" (School Library Journal starred review).
February Releases:
Assassin's Heart by Sarah Ahiers (2/2/16) — With shades of Game of Thrones and Romeo and Juliet, this richly imagined fantasy from debut author Sarah Ahiers is a tale of love, lies, and vengeance. Fans of Kristin Cashore and Rae Carson will devour the flawlessly crafted action and inventive world building. "Equal parts adventure, romance, and politics, Ahiers' first novel is astonishingly good" (Booklist starred review).
The Bitter Side of Sweet by Tara Sullivan (2/23/16) — Sullivan, the award-winning author of the astounding Golden Boy, delivers another powerful, riveting, and moving tale of children fighting to make a difference and be counted. For fans of Linda Sue Park and A Long Way Gone, two young boys must escape a life of slavery in modern-day Ivory Coast. "An engaging story that will engender empathy in readers" (School Library Journal starred review).
Bluescreen (A Mirador Novel) by Dan Wells (2/16/16) — From Dan Wells, author of the New York Times bestselling Partials Sequence, comes the first book in a new sci-fi-noir series. Los Angeles in 2050 is a city of open doors, as long as you have the right connections. That connection is a djinni — a smart device implanted right in a person's head. In a world where virtually everyone is online twenty-four hours a day, this connection is like oxygen — and a world like that presents plenty of opportunities for someone who knows how to manipulate it. "This fascinatingly speculative tale, first in a series, full of diverse characters, owes much to M.T. Anderson's Feed, and it's just as exciting and innovative" (School Library Journal starred review).
Salt To The Sea by Ruta Sepetys (2/2/16) — For readers of Between Shades of Gray and All the Light We Cannot See, bestselling author Sepetys returns to WWII in this epic novel that shines a light on one of the war's most devastating — yet unknown — tragedies. In 1945, World War II is drawing to a close in East Prussia, and thousands of refugees are on a desperate trek toward freedom, almost all of them with something to hide. Among them are Joana, Emilia, and Florian, whose paths converge en route to the ship that promises salvation, the ill-fated German transport ship Wilhelm Gustloff. "Artfully told and sensitively crafted, Sepetys's exploration of this little-known piece of history will leave readers weeping" (School Library Journal starred review).
The Smell of Other People's Houses by Bonnie-Sue Hitchcock (2/23/16) — In Alaska, 1970, being a teenager here isn't like being a teenager anywhere else. This deeply moving and authentic debut is for fans of Rainbow Rowell, Louise Erdrich, Sherman Alexie, and Benjamin Alire Saenz. Intertwining stories of love, tragedy, wild luck, and salvation on the edge of America's Last Frontier introduce a writer of rare talent. "An excellent debut sure to appeal to teens who prefer relationship-based fiction" (School Library Journal).
Symptoms of Being Human by Jeff Garvin (2/2/16) — Riley Cavanaugh is many things: Punk rock. Snarky. Rebellious. And gender fluid. Some days Riley identifies as a boy, and others as a girl. But Riley isn't exactly out yet. And between starting a new school and having a congressman father running for reelection in über-conservative Orange County, the pressure — media and otherwise — is building up in Riley's life. A sharply honest and moving debut perfect for fans of The Perks of Being a Wallflower and Ask the Passengers. "Debut author Garvin clearly wants to teach his readers about gender and gender fluidity, but the knowledge he imparts buoys this rewarding story, never weighing it down" (Publishers Weekly starred review).
Unbecoming by Jenny Downham (2/23/16) — A vivid and exhilarating celebration of family, identity, life and — ultimately — love. Katie's life is falling apart: her best friend thinks she's a freak, her mother, Caroline, controls every aspect of her life, and her estranged grandmother, Mary, appears as if out of nowhere. Mary has dementia and needs lots of care, and when Katie starts putting together Mary's life story, secrets and lies are uncovered. "This would be a great title for teens and adults to read and discuss together…a strong choice for thoughtful readers" (School Library Journal starred review).
March Releases:
The Great American Whatever by Tim Federle (3/29/16) — From the award-winning author of Five, Six, Seven, Nate! and Better Nate Than Ever comes a laugh-out-loud sad YA debut that's a wry and winning testament to the power of old movies and new memories—one unscripted moment at a time. Quinn Roberts is a sixteen-year-old smart aleck and Hollywood hopeful whose only worry used to be writing convincing dialogue for the movies he made with his sister Annabeth. Of course, that was all before—before Quinn stopped going to school, before his mom started sleeping on the sofa…and before Annabeth was killed in a car accident. "While it has its serious aspects, it is whimsical, wry, and unfailingly funny—a refreshing change from the often dour nature of much LGBTQ literature" (Booklist starred review).
Half Lost (The Half Bad Trilogy) by Sally Green (3/29/16) — In the magical, stunning conclusion to the internationally acclaimed Half Bad trilogy, the Alliance is losing. Their most critical weapon, seventeen-year-old witch Nathan Brynn, has killed fifty-two people, and yet he's no closer to ending the tyrannical, abusive rule of the Council of White Witches in England. Nor is Nathan any closer to his personal goal: getting revenge on Annalise, the girl he once loved, before she committed an unthinkable crime. "The Half Bad trilogy ends as strongly as it started in this conclusion to one of the finest recent examples of YA fantasy…readers will finish this grueling, cathartic tale both relieved and satisfied" (Publishers Weekly starred review).
The Head of the Saint by Aciolik Socorro (3/8/16) — A quirky story of love, mischief, and forgiveness from Brazil's foremost award-winning author for young readers, in her U.S. debut. Fourteen-year-old Samuel is newly orphaned and homeless in a small town in Brazil. He lives in a giant, hollow, concrete head of St. Anthony, the lingering evidence of the village's inept and failed attempt to build a monolith over a decade ago. He didn't know what it was when he crawled into it, seeking shelter during a storm, but since coming there, he hears beautiful singing, echoing like magic in the head twice a day. "With an offbeat approach and beautiful, evocative language, this unusual, fablelike novel will appeal to literary-minded teens" (Booklist starred review).