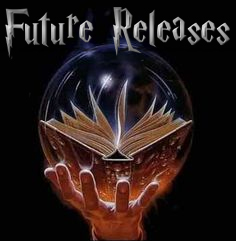 Here's a look at some of the books we're looking forward to reading in February…
After The Woods by Kim Savage (2/23/16) — Julia knows she beat the odds. She escaped the kidnapper who hunted her in the woods for two terrifying nights that she can't fully remember. Now it's one year later, and a dead girl turns up in those same woods. "A remarkable, engrossing debut about what it means to be a survivor and the many ways to take control of your own destiny" (Booklist starred review).
Assassin's Heart by Sarah Ahiers (2/2/16) — With shades of Game of Thrones and Romeo and Juliet, this richly imagined fantasy from debut author Sarah Ahiers is a tale of love, lies, and vengeance. Fans of Kristin Cashore and Rae Carson will devour the flawlessly crafted action and inventive world building. "Equal parts adventure, romance, and politics, Ahiers' first novel is astonishingly good" (Booklist starred review).
Away We Go by Emil Ostrovski (2/2/16) — With an innovative format that includes interstitial documents, such as flyers, postcards, and handwritten notes, this is an often funny, honest look at the struggles of first love and tragic heartbreak that will resonate with fans of Grasshopper Jungle by Andrew Smith and Noggin by John Corey Whaley. "An intelligent, thought-provoking exploration of living in spite of futility" (Booklist starred review).
The Bitter Side of Sweet by Tara Sullivan (2/23/16) — Sullivan, the award-winning author of the astounding Golden Boy, delivers another powerful, riveting, and moving tale of children fighting to make a difference and be counted. For fans of Linda Sue Park and A Long Way Gone, two young boys must escape a life of slavery in modern-day Ivory Coast. "An engaging story that will engender empathy in readers" (School Library Journal starred review).
Bleeding Earth by Kaitlin Ward (2/9/16) — Lea was in a cemetery when the earth started bleeding. Within twenty-four hours, the blood made international news. All over the world, blood oozed out of the ground, even through the concrete, even in the water. Then the earth started growing hair and bones. "[This] novel more than delivers on its promise of the macabre for lovers of horror, and curious readers will close the book with countless questions about religion, science, and human nature" (Kirkus starred review).
Bluescreen (A Mirador Novel) by Dan Wells (2/16/16) — From Dan Wells, author of the New York Times bestselling Partials Sequence, comes the first book in a new sci-fi-noir series. Los Angeles in 2050 is a city of open doors, as long as you have the right connections. That connection is a djinni — a smart device implanted right in a person's head. In a world where virtually everyone is online twenty-four hours a day, this connection is like oxygen — and a world like that presents plenty of opportunities for someone who knows how to manipulate it. "This fascinatingly speculative tale, first in a series, full of diverse characters, owes much to M.T. Anderson's Feed, and it's just as exciting and innovative" (School Library Journal starred review).
The Girl From Everywhere by Heidi Heilig (2/16/16) — This fantasy sweeps from modern-day New York City, to nineteenth-century Hawaii, to places of myth and legend. Sixteen-year-old Nix has sailed across the globe and through centuries aboard her time-traveling father's ship. But when he gambles with her very existence, it all may be about to end. "This must-have fantasy adventure will appeal to fans of Rick Riordan's Kane Chronicles and Amie Kaufman and Meagan Spooner's Starbound Trilogy" (School Library Journal starred review).
Lottery Boy by Michael Byrne (2/9/16) — Twelve-year-old Bully has lost his mum and his old life. Living rough on the streets of London with his dog, Jack, he can't imagine a future. But one day he finds, tucked inside his most cherished possession—the last birthday card his mother ever gave him—a winning lottery ticket. Now ruthless gangsters are in hot pursuit, and everyone wants a piece of him. "Occasional kindnesses and acts of genuine compassion soften the impact of the neglect, cruelty, and betrayal Bully negotiates in this gut-wrenching, gripping debut" (Publishers Weekly starred review).
Riders by Veronica Rossi (2/2/16) — A new fantasy adventure from bestselling author Veronica Rossi. For eighteen-year-old Gideon Blake, nothing but death can keep him from achieving his goal of becoming a U.S. Army Ranger. As it turns out, it does. Recovering from the accident that most definitely killed him, Gideon finds himself with strange new powers and a bizarre cuff he can't remove. His death has brought to life his real destiny. He has become War, one of the legendary four horsemen of the apocalypse. "Rossi has laid the groundwork for an intense new series sure to be loved by the author's fans" (School Library Journal starred review).
Salt To The Sea by Ruta Sepetys (2/2/16) — For readers ofBetween Shades of Gray and All the Light We Cannot See, bestselling author Sepetys returns to WWII in this epic novel that shines a light on one of the war's most devastating — yet unknown — tragedies. In 1945, World War II is drawing to a close in East Prussia, and thousands of refugees are on a desperate trek toward freedom, almost all of them with something to hide. Among them are Joana, Emilia, and Florian, whose paths converge en route to the ship that promises salvation, the ill-fated German transport ship Wilhelm Gustloff. "Artfully told and sensitively crafted, Sepetys's exploration of this little-known piece of history will leave readers weeping" (School Library Journal starred review).
The Smell of Other People's Houses by Bonnie-Sue Hitchcock (2/23/16) — In Alaska, 1970, being a teenager here isn't like being a teenager anywhere else. This deeply moving and authentic debut is for fans of Rainbow Rowell, Louise Erdrich, Sherman Alexie, and Benjamin Alire Saenz. Intertwining stories of love, tragedy, wild luck, and salvation on the edge of America's Last Frontier introduce a writer of rare talent. "An excellent debut sure to appeal to teens who prefer relationship-based fiction" (School Library Journal).
Some of the Parts by Hannah Barnaby (2/16/16) — For months, Tallie McGovern has been coping with the death of her older brother Nate the only way she knows how: by smiling bravely and pretending that she's okay. Then Tallie comes across a letter in the mail, and it only takes two words to crack the careful façade she's built up: ORGAN DONOR. "Barnaby beautifully brings Nate to life and movingly portrays the relationship between the siblings through Tallie's fragmented memories. A deeply affecting depiction of moving on after a great loss" (Publishers Weekly starred review).
Symptoms of Being Human by Jeff Garvin (2/2/16) — Riley Cavanaugh is many things: Punk rock. Snarky. Rebellious. And gender fluid. Some days Riley identifies as a boy, and others as a girl. But Riley isn't exactly out yet. And between starting a new school and having a congressman father running for reelection in über-conservative Orange County, the pressure — media and otherwise — is building up in Riley's life. A sharply honest and moving debut perfect for fans of The Perks of Being a Wallflower and Ask the Passengers. "Debut author Garvin clearly wants to teach his readers about gender and gender fluidity, but the knowledge he imparts buoys this rewarding story, never weighing it down" (Publishers Weekly starred review).
Thanks For The Trouble by Tommy Wallach (2/23/16) — Parker Santé hasn't spoken a word in five years. While his classmates plan for bright futures, he skips school to hang out in hotels, killing time by watching the guests. But when he meets a silver-haired girl named Zelda Toth, a girl who claims to be quite a bit older than she looks, he'll discover there just might be a few things left worth living for. "Wallach artfully crafts a novel that raises questions about mortality, the scarring impact of loss, and what it truly means to live and love" (School Library Journal starred review).
Titans by Victoria Scott (2/23/16) — Ever since the Titans appeared in her Detroit neighborhood, Astrid Sullivan's world has revolved around the mechanical horses. It's not just the thrill of the race. It's the engineering of the horses themselves and the way they're programmed to seem so lifelike. The Titans are everything that fascinates Astrid, and nothing she'll ever touch. "NASCAR meets National Velvet in this exciting tale of a 17-year-old girl who risks everything to save her family from financial disaster" (Publishers Weekly starred review).
Unbecoming by Jenny Downham (2/23/16) — A vivid and exhilarating celebration of family, identity, life and — ultimately — love. Katie's life is falling apart: her best friend thinks she's a freak, her mother, Caroline, controls every aspect of her life, and her estranged grandmother, Mary, appears as if out of nowhere. Mary has dementia and needs lots of care, and when Katie starts putting together Mary's life story, secrets and lies are uncovered. "This would be a great title for teens and adults to read and discuss together…a strong choice for thoughtful readers" (School Library Journal starred review).
Where Futures End by Parker Peevyhouse (2/9/16)  — A collection of five time-spanning, interconnected novellas that weave a subtly science-fictional web stretching out from the present into the future, presenting eerily plausible possibilities for social media, corporate sponsorship, and humanity, as our world collides with a mysterious alternate universe. "This thoughtful, idea-driven read will be appreciated by those who like their dystopian fiction to be a bit more literary" (School Library Journal starred review).
The Word For Yes by Claire Needell (2/16/16) — The gap between the Russell sisters—Jan, Erika, and Melanie—widens as each day passes. Then, at a party full of blurred lines and blurred memories, everything changes. Starting that night, where there should be words, there is only angry, scared silence. Needell's debut novel is a moving look at date rape and its aftermath, at the love and conflicts among sisters and friends, and how these relationships can hold us together—and tear us apart. "An engrossing story proving the hard truth that it isn't always strangers who hurt us the worst of all" (Kirkus starred review).