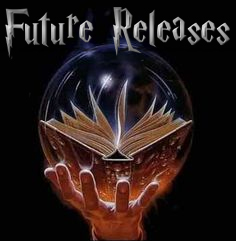 Here's a look at some of the books we're looking forward to reading in March…
Away We Go by Emil Ostrovski (March 16) — With an innovative format that includes interstitial documents, such as flyers, postcards, and handwritten notes, this is an often funny, honest look at the struggles of first love and tragic heartbreak. "An intelligent, thought-provoking exploration of living in spite of futility" (Booklist starred review).
Burn Baby Burn by Meg Medina (March 8) — While violence runs rampant throughout New York, a teenage girl faces danger within her own home in Medina's riveting coming-of-age novel. "A devastatingly intense story, this work is a must-have for all collections, especially where Ruta Sepetys's books are popular" (School Library Journal starred review).
Character, Driven by David Lubar (March 1) — With only one year left of high school, seventeen-year-old Cliff Sparks is desperate to "come of age"–a.k.a., lose his virginity. But he's never had much luck with girls. So when he falls for Jillian, a new classmate, at first sight, all he can do is worship her from afar. "In a genre full of barely likable teenage protagonists, Cliff is a charmer, and readers will be cheering him on to finally come of age" (Kirkus starred review).
Dark Energy by Robison Wells (March 29) –Five days ago, a massive UFO crashed in the Midwest. Since then, nothing—or no one—has come out. If it were up to Alice, she'd be watching the fallout on the news. But her dad is director of special projects at NASA, so she's been forced to enroll in a boarding school not far from the crash site. "Wells is a veteran author whose home turf is science fiction, and his fans will recognize and appreciate his style, while newcomers will welcome the humor and compulsive readability" (Booklist starred review).
Exit, Pursued by a Bear by E.K. Johnston (March 15) — Hermione Winters is captain of her cheerleading team, and in tiny Palermo Heights, the cheerleaders don't cheer for the sports teams; they are the sports team–the pride and joy of a tiny town. The team's summer training camp is Hermione's last and marks the beginning of the end of…she's not sure what. She does know this season could make her a legend. But during a camp party, someone slips something in her drink. And it all goes black. "A beautifully written portrait of a young woman facing the unthinkable, this is a must-buy for high school collections" (School Library Journal starred review).
The Forbidden Orchid by Sharon Biggs Waller (March 8) — The adventures of a British girl in China, hunting for the orchid that will save her family. "Similar in tone to Libba Bray's A Great and Terrible Beauty (2003), this is a perfect read for timid teens who dream of adventure" (Booklist).
The Girl Who Fell by S.M. Parker (March 1) — In this gripping debut novel, high school senior Zephyr Doyle is swept off her feet — and into an intense and volatile relationship — by the new boy in school. "Parker's powerful cautionary tale highlights a terrifying reality for many teens. Zephyr's story outlines warning signs that may be a lifesaver to others in similar situations" (School Library Journal starred review).
The Great American Whatever by Tim Federle (March 29) — Quinn Roberts is a sixteen-year-old smart aleck and Hollywood hopeful whose only worry used to be writing convincing dialogue for the movies he made with his sister Annabeth. Of course, that was all before — before Quinn stopped going to school, before his mom started sleeping on the sofa…and before Annabeth was killed in a car accident. "While it has its serious aspects, it is whimsical, wry, and unfailingly funny—a refreshing change from the often dour nature of much LGBTQ literature" (Booklist starred review).
Half Lost (Half Bad Trilogy, Book 3)
by Sally Green (March 29) — Set in modern-day Europe, the final book in the Half Bad trilogy is more than a story about witches. It's a heart-poundingly visceral look at survival and exploitation, the nature of good and evil, and the risks we take for love. "Like the best portrayals of war and its hideous aftermath, the consequences will haunt readers long after the final page. An immensely satisfying finale of dazzling magic, hard-earned romance, and the tragic realities of war" (Kirkus starred review).
The Head Of The Saint by Aciolik Socorro (March 8) — Fourteen-year-old Samuel is newly orphaned and homeless in a small town in Brazil. He lives in a giant, hollow, concrete head of St. Anthony, the lingering evidence of the village's inept and failed attempt to build a monolith over a decade ago. He didn't know what it was when he crawled into it, seeking shelter during a storm, but since coming there, he hears beautiful singing, echoing like magic in the head twice a day. So he stays. "With an offbeat approach and beautiful, evocative language, this unusual, fablelike novel will appeal to literary-minded teens" (Booklist starred review).
Hot Pterodactyl Boyfriend by Alan Cumyn (March 22) — Shiels is very pleased with her perfectly controlled life (controlling others while she's at it). She's smart, powerful, the Student Body Chair, and she even has a loving boyfriend. What more could a girl ask for? But everything changes when the first-ever interspecies transfer student, a pterodactyl named Pyke, enrolls at her school. "At heart, this is a deliciously weird and original contemplation of personal metamorphosis, the intoxicating effects of lust, and the clarity that comes with experience" (Publishers Weekly starred review).
I Woke Up Dead at the Mall by Judy Sheehan (March 22) — When Sarah wakes up dead at the Mall of America, she learns that not only was she murdered, her killer is still on the loose. "This sparkling debut pulls out all the stops: sweet, sad, hopeful, funny, and romantic in turn, it's a story bound to make readers laugh even as they cry" (Booklist starred review).
The Keeper of the Mist by Rachel Neumeier (March 8) — Keri has been struggling to run her family bakery since her mother passed away. Now the father she barely knew — the Lord of Nimmira — has died, and ancient magic has decreed that she will take his place as the new Lady, a position that has never been more dangerous. "This is a beautifully written story that emphasizes intelligence and diplomacy. Recommend to fans of Patricia Wrede and Tamora Pierce, as well as lovers of traditional fantasy" (School Library Journal starred review).
The Last Execution by Jesper Wung-Sung (March 22) — Based on the chilling true story of the last execution in Denmark's history, this award-winning, mesmerizing novel asks a question that plagues a small Danish town: does a fifteen-year-old boy deserve to be put to death? "An incredibly moving, harrowing, and thought-provoking look at the historical connections between poverty and injustice, made all the more frightening because of the novel's relevance to current social issues. Brilliantly devastating" (Kirkus starred review).
Lottery Boy by Michael Byrne (March 8) — In a gripping thriller with a hint of Oliver Twist, a street kid named Bully and his dog are chasing an unlikely fortune — and dodging the thugs who would steal it. "Occasional kindnesses and acts of genuine compassion soften the impact of the neglect, cruelty, and betrayal Bully negotiates in this gut-wrenching, gripping debut" (Publishers Weekly starred review).
The Mirror King (The Orphan Queen, Book 2) by Jodi Meadows (March 16) — In this conclusion to The Orphan Queen, Meadows follows Wilhelmina's breathtaking and brave journey from orphaned criminal on the streets to magic-wielding queen. Princess Wilhelmina is ready for her crown, but declaring herself queen means war. Her magic is uncontrollable and now there's a living boy made of wraith—destructive and deadly, and willing to do anything for her. "This story's the perfect length, and though it's hard to say goodbye to lovable, flawed, strong Wil, such a well-crafted, enjoyable, and immersive story helps ease the pain. Here's hoping for more tales set in this intriguing world" (Kirkus starred review).
On the Edge of Gone by Corinne Duyvis (March 8) — January 29, 2035. That's the day the comet is scheduled to hit—the big one. Denise and her mother and sister, Iris, have been assigned to a temporary shelter outside their hometown of Amsterdam to wait out the blast, but Iris is nowhere to be found, and at the rate Denise's drug-addicted mother is going, they'll never reach the shelter in time. "Life-affirming science fiction with spaceships, optimism in the apocalypse, and a diverse cast that reflects the real world" (Kirkus starred review).
Scar Girl by Len Vlahos (March 1) — When The Scar Boys ended, the band has fallen apart. Harry and Johnny are barely speaking, and Cheyenne is feeling desperate about Johnny, who has retreated into silence. It's only through their music that the group is able to rebuild their relationships, and they slowly begin to reach musical success and fame. "Vlahos, a finalist for the Morris Award with The Scar Boys, has succeeded in creating a sequel every bit as compelling and emotionally charged as its predecessor" (Kirkus starred review).
The Serpent King by Jeff Zentner (March 8) — Dill has had to wrestle with vipers his whole life—at home, as the only son of a Pentecostal minister who urges him to handle poisonous rattlesnakes, and at school, where he faces down bullies who target him for his father's extreme faith and very public fall from grace. "Zentner explores difficult themes head on — including the desire to escape the sins of the father and the fragility of happiness — while tempering them with the saving grace of enduring friendship" (Publishers Weekly starred review).
The Steep and Thorny Way by Cat Winters (March 8) — Set in 1920s Oregon, this thrilling re-imagining of Shakespeare's Hamlet is the story of a murder most foul and the mighty power of love and acceptance in a state gone terribly rotten. "A powerful, gripping, and exceptionally well-executed glimpse into a little-known corner of U.S. history" (Booklist starred review).
A Study in Charlotte by Brittany Cavallaro (March 1) — The first book in a witty, suspenseful new trilogy about a brilliant new crime-solving duo: the teen descendants of Sherlock Holmes and John Watson. "These sleuths may still be in school — and working out of a supply closet with smartphones — but Cavallaro's crackling dialogue, well-drawn characters, and complicated relationships make this feel like a seamless and sharp renewal of Doyle's series" (Kirkus starred review).
A Tangle of Gold (The Colors of Madeleine, Book 3) by Jaclyn Moriarty (March 29) — Cello is in crisis. Princess Ko's deception of her people has emerged and the Kingdom is outraged; the Jagged Edge Elite have taken control, placing the Princess and two members of the Royal Youth Alliance under arrest and ordering their execution. Worlds apart and with time running out, Madeleine and Elliot find themselves on a collision course to save the Kingdom they love, and maybe even save each other."It's hard not to draw parallels to our own world — climate disaster (here in the form of raging color storms); political unrest; cutthroat anti-government groups — but Moriarty infuses the chaos with hope. Colorful and madcap, a veritable "whirlshine" of sparkle, with a side of tears: deeply satisfying, perfectly ended" (Kirkus starred review).
This Is Where the World Ends by Amy Zhang (March 22) — A heart-wrenching novel about best friends on a collision course with the real world. Friends since elementary school, Janie says Micah is everything she is not. Where Micah is shy, Janie is outgoing. Where Micah loves music, Janie loves art. It's the perfect friendship—as long as no one finds out about it. But then Janie goes missing and everything Micah thought he knew about his best friend is colored with doubt. "Zhang's effortless exploration of the complex intersection of memory and perception, and intricate, menace-laden plot is a perfect fit for fans of E. Lockhart's compelling We Were Liars (2014)" (Booklist starred review).
Timber Creek Station by Ali Lewis (March 1) — Danny Dawson lives on a cattle station in the Australian outback. Usually the annual cattle muster excites Danny, but everything is different now. Because Danny's beloved older brother died in an accident last year, and nobody will talk about it. Because his teenage sister is pregnant and won't tell anyone who the father is. Because his mother can't cope with any of it and has hired a wide-eyed English house girl to deal with the family. "More middle-grade than teen, mature themes notwithstanding, highly recommended for boys and adventurous readers of all ages" (Kirkus starred review).
The Way I Used To Be by Amber Smith (March 22) — This debut novel shares the unforgettable story of a young woman as she struggles to find strength in the aftermath of an assault. Eden was always good at being good. Starting high school didn't change who she was. But the night her brother's best friend rapes her, Eden's world capsizes. "This is a poignant book that realistically looks at the lasting effects of trauma on love, relationships, and life…teens will be reminded of Laurie Halse Anderson's Speak. An important addition for every collection" (School Library Journal starred review).
Where You'll Find Me by Natasha Friend (March 8) — The first month of school, thirteen-year-old Anna Collette finds herself dumped by her best friend Dani, who suddenly wants to spend eighth grade "hanging out with different people". "Friend avoids all the pitfalls of a run-of-the-mill 'issue' novel to offer a nuanced look at a life that, despite unexpected turns and sometimes crippling feelings of fear and loss, can still be happy. This well-written, expertly layered work is strongly recommended for YA collections" (School Library Journal starred review).
Wink Poppy Midnight by April Genevieve Tucholke (March 22) — Wink is the odd, mysterious neighbor girl, wild red hair and freckles. Poppy is the blond bully and the beautiful, manipulative high school queen bee. Midnight is the sweet, uncertain boy caught between them. Three voices that burst onto the page in short, sharp, bewitching chapters, and spiral swiftly and inexorably toward something terrible or tricky or tremendous. "High on teen drama and with plenty of trauma — mostly emotional, with a little physical thrown in — the book keeps readers wondering. Nicely constructed and planned, with unexpected twists to intrigue and entertain. Bottom line? Beware of girls who read books…" (Kirkus starred review).