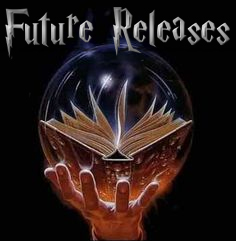 Here's a look at some notable new YA books coming out in February…
February 7th
Beastly Brains by Nancy Castaldo — Castaldo delves into the minds of animals and explores animal empathy, communication, tool use, and social societies through interviews and historical anecdotes. "This eye-opening, cogent, and well-structured volume will enlighten students to both the richness of the animal kingdom and the nature of intelligence itself" (Booklist starred review).
My Not So Perfect Life by Sophie Kinsella — Part love story, part workplace drama, this sharply observed novel is a witty critique of the false judgments we make in a social-media-obsessed world. "Kinsella creates characters that are well-rounded, quirky, and a complete joy to read" (Kirkus starred review).
February 14
Girl Rising: Changing the World One Girl at a Time by Tanya Lee Stone — A gorgeous, full-color oversized book about educating girls across the world inspired by the documentary that Entertainment Weekly says "every mother, sister, daughter, should see, as well as the men who love and support them." "A moving account of hardships and triumphs that is bound to inspire future activists, this is a devastating but crucial read" (Kirkus starred review).
MWD: Hell Is Coming Home by Brian David — With unflinching candor, this moving graphic novel follows a young woman's return from war and her bond with two dogs—one who saves her life in Iraq, and another who helps her reclaim it at home. "A nuanced and skillfully composed snapshot of one woman's postwar struggle to live" (Kirkus starred review).
Piecing Me Together by Renée Watson — Jade believes she must get out of her poor neighborhood if she's ever going to succeed. Her mother tells her to take advantage of every opportunity that comes her way. But some opportunities feel more demeaning than helpful. "This unique and thought-provoking title offers a nuanced meditation on race, privilege, and intersectionality" (School Library Journal starred review).
We Are Okay by Nina Lacour — Marin hasn't spoken to anyone from her old life since the day she left everything behind. No one knows the truth about those final weeks. But even thousands of miles away from the California coast, at college in New York, Marin still feels the pull of the life and tragedy she's tried to outrun. "With hauntingly spare prose, the emphasis on the past, and references to gothic tales…this is realistic fiction edged with the melancholy tinge of a ghost story" (School Library Journal starred review).
February 21
Beautiful Broken Girls by Kim Savage — Mira and Francesca Cillo were beautiful, overprotected by their father, and, frankly, odd. To the neighborhood boys they seemed untouchable. But one boy, Ben, touched seven parts of Mira: her palm, hair, chest, cheek, lips, throat, and heart. After the sisters drown themselves in the quarry lake, a post-mortem letter from Mira arrives in Ben's mailbox. "Even though the truth can be seen before it's revealed, the girls' secrets pack a gut punch that lingers. Haunting and mesmerizing" (Kirkus starred review).
Daughter of the Pirate King by Tricia Levenseller — Sent on a mission to retrieve an ancient hidden map―the key to a legendary treasure trove―seventeen-year-old pirate captain Alosa deliberately allows herself to be captured by her enemies, giving her the perfect opportunity to search their ship. "Levenseller makes an impressive debut with this funny, fast-paced, and romance-dashed nautical fantasy, set in an alternate world of pirates, sirens, and myriad islands" (Publishers Weekly starred review).
Dreamland Burning by Jennifer Latham — When seventeen-year-old Rowan Chase finds a skeleton on her family's property, she has no idea that investigating the brutal century-old murder will lead to a summer of painful discoveries about the past… and the present. "Mystery fans will enjoy this cleverly plotted, suspenseful work, while the broader social issues will draw a wide audience" (School Library Journal starred review).
Optimists Die First by Susin Nielsen — Sixteen-year-old Petula de Wilde is anything but wild. A former crafting fiend with a happy life, Petula shut herself off from the world after a family tragedy. She sees danger in all the ordinary things, like crossing the street, a bug bite, or a germy handshake. She knows: life is out to get you. "Nielsen excels at depicting troubled, clever teenagers in familiar environments" (School Library Journal starred review).
February 28
10 Things I Can See From Here by Carrie Mac — Maeve has heard it all before. She's been struggling with severe anxiety for a long time, and as much as she wishes it was something she could just talk herself out of, it's not. To add to her troubles, her mom—the only one who really gets what Maeve goes through—is leaving for six months, so Maeve will be sent to live with her dad in Vancouver. "With Maeve, Mac delivers a character who's heartwarmingly real and sympathetic, and her story provides a much needed mirror for anxious queer girls everywhere" (Kirkus starred review).
Frogkisser! by Garth Nix — Poor Princess Anya. Forced to live with her evil stepmother's new husband, her evil stepstepfather. Plagued with an unfortunate ability to break curses with a magic-assisted kiss. And forced to go on the run when her stepstepfather decides to make the kingdom entirely his own. "With wonderfully inventive creatures, challenging vocabulary, and a captivating story, this fantasy is recommended as a first purchase for YA collections" (School Library Journal starred review).
The Hate U Give by Angie Thomas — Inspired by the Black Lives Matter movement, Angie Thomas's searing debut about an ordinary girl in extraordinary circumstances addresses issues of racism and police violence with intelligence, heart, and unflinching honesty. "This is a marvel of verisimilitude as it insight-fully examines two worlds in collision. An unarguably important book that demands the widest possible readership" (Booklist starred review).
Velocity by Chris Wooding — Cassica and Shiara are best friends. They couldn't be more different, but their differences work to their advantage — especially when they're drag racing. Cassica is fearless and determined, making her the perfect driver for daring, photo-finish victories. Shiara is intelligent and creative, able to build cars out of scrap and formulate daring strategies from the passenger's seat. "An action-packed, wild ride with unexpected twists and turns and characters readers care about—call it a dystopia with heart" (Kirkus starred review).