It's been over six months since we've added new titles to the Academy Library collection — but now we're back and putting out new books as fast as we can! Here are some of the latest nonfiction titles — look for them in the New Books section!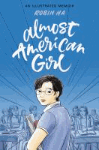 Almost American Girl: An Illustrated Memoir by Robin Ha — A powerful and moving graphic novel memoir about immigration, belonging, and how arts can save a life — perfect for fans of American Born Chinese and Hey, Kiddo. "Presented in full-color splendor, [Ha's] energetic style mirrors the constant motion of her adolescent self, navigating the peripatetic turbulence toward adulthood from Seoul to Alabama to Virginia and back to Seoul — just for a visit — before finally arriving home" (Booklist starred review).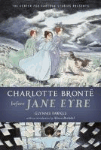 Charlotte Brontë Before Jane Eyre by Glynnis Fawkes — A graphic novel overview of the life of Charlotte Brontë up until the publication of Jane Eyre, presenting a stunning examination of a woman who battled against the odds to make her voice heard. "A biography that goes beyond static history, inspiring respect for Charlotte and encouraging writers and artists to defend their work through adversity" (Kirkus Reviews).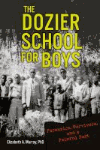 The Dozier School for Boys: Forensics, Survivors, and a Painful Past by Elizabeth A. Murray — An in-depth examination of the events surrounding the closing of the Dozier School for Boys in Florida, a reform school that had been in use for one hundred years, in which several of the students were physically and sexually abused. "A grim, harrowing, and important read with insights into the troubled juvenile justice system" (Kirkus starred review).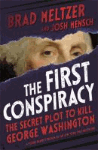 The First Conspiracy: the Secret Plot to Kill George Washington by Brad Meltzer and Josh Mensch — New York Times bestselling author Brad Meltzer unravels the truth behind the secret assassination attempt on George Washington and how the plot helped create the CIA and the FBI in this young reader's adaptation for younger audiences. "Despite the shorter text, this version is still packed with sophisticated details, making it suitable for both YA and adult history collections" (Booklist).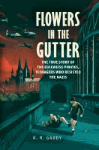 Flowers In The Gutter: The True Story Of The Edelweiss Pirates, Teenagers Who Resisted The Nazis by K.R. Gaddy — The story of the Edelweiss Pirates, a loosely organized band of working-class teenagers during Germany's Third Reich who fought the Nazis by whatever means they could. "Readers will enjoy learning about these resistance groups in this truly new and unique addition to the YA World War II literary canon. A must-read" (School Library Journal starred review).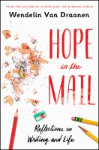 Hope in the Mail: Reflections on Writing and Life by Wendelin Van Draanen — In this guide to writing and living the creative life, Wendelin Van Draanen shares what she's learned from her years as a published author — and from the ten years she spent trying to become a published author. "The very honest and practical discussions about advances, self-publishing, and the craft of writing will be of great benefit to newbie writers of any age" (Booklist starred review).
A Quick & Easy Guide to Queer & Trans Identities by Mady G & J.R. Zuckerberg — Cartoonists Mady G and J.R. Zuckerberg guide you through the basics of the LGBTQ+ world, covering essential topics like sexuality, gender identity, coming out, and navigating relationships, this guide explains the spectrum of human experience through informative comics, interviews, worksheets, and imaginative examples. "Accessible to readers at all levels of familiarity with LGBTQIA+ topics, this is a first purchase for libraries serving teens and adults" (School Library Journal).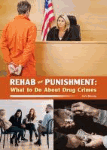 Rehab or Punishment: What To Do About Drug Crimes by Carla Mooney — How should society deal with drug crimes? Many people support tough-on-crime laws and harsh sentencing guidelines, while others believe that rehabilitating offenders with drug addiction and other issues is a more humane and effective way to deal with drug crimes and make communities safer for all. "Clear explanations, photos, source notes, an organization list, further research options, index, sidebars with quotes, and anecdotes make this a useful resource" (Booklist).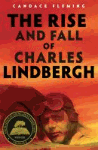 The Rise and Fall of Charles Lindbergh by Candace Fleming — From a true master of nonfiction, discover the dark side of Charles Lindbergh in a riveting biography of one of America's most celebrated heroes, and most complicated, troubled men. "A must-read. Drawing on primary sources, including Lindbergh's own journal, Fleming has crafted a cautionary tale of the downfalls of hero worship" (School Library Journal starred review).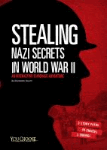 Stealing Nazi Secrets in World War II: an Interactive Espionage Adventure by Elizabeth Raum — The Axis are a powerful force in World War II. Learning their secrets gives the Allies a chance to stop them. Will you: Fly the deadly skies to take pictures of German military sites? Share secrets that come over wireless communication from Nazi-occupied Paris? Steal information from the Japanese military as a secret agent? You Choose offers multiple perspectives on history, providing readers a front-row seat to the past.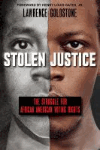 Stolen Justice: the Struggle for African American Voting Rights by Lawrence Goldstone — In this portrait of the systematic suppression of the African American vote, Goldstone traces the injustices of the post-Reconstruction era through the eyes of individuals both heroic and barbaric, and examines the legal cases that made the Supreme Court a partner of white supremacists in the rise of Jim Crow. "Short chapters, ample photographs and illustrations, judicious use of illustrative quotations, and straightforward prose make this an engaging read. A critical work" (Kirkus Reviews).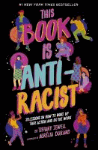 This Book Is Anti-Racist: 20 Lessons On How To Wake Up, Take Action, And Do The Work by Tiffany Jewell — Who are you? What is racism? Where does it come from? Why does it exist? What can you do to disrupt it? Learn about social identities, the history of racism and resistance against it, and how you can use your anti-racist lens and voice to move the world toward equity and liberation. "Combining the disruption of common fallacies, spotlights on change makers, the author's personal reflections, and a call to action, this powerful book has something for all young people no matter what stage they are at in terms of awareness or activism. Essential" (Kirkus starred review).