We recently redesigned the CA Library Sora digital book collection to highlight some of the latest eBooks we've added! Sign in to the collection here — and don't forget to add the Wayne-Finger Lakes BOCES and Pioneer Library System collections for thousands more eBooks and audiobooks to choose from! Details here.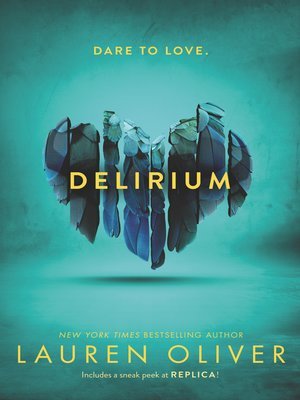 Delirium by Lauren Oliver — The first book in Lauren Oliver's bestselling trilogy about forbidden love, revolution, and the power to choose. In an alternate United States, love has been declared a dangerous disease, and the government forces everyone who reaches eighteen to have a procedure called the Cure. "Strong characters, a vivid portrait of the lives of teens in a repressive society, and nagging questions that can be applied to our world today make this book especially compelling and discussable" (School Library Journal).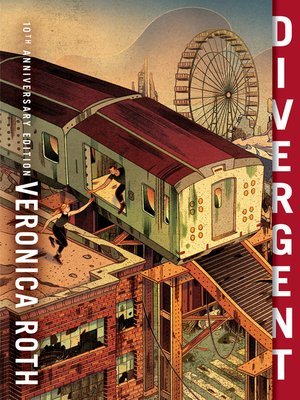 Divergent by Veronica Roth — The first book in Veronica Roth's  bestselling trilogy is set in a futuristic Chicago that is divided into five factions—Candor (the honest), Abnegation (the selfless), Dauntless (the brave), Amity (the peaceful), and Erudite (the intelligent). Beatrice must choose between staying with her Abnegation family and transferring factions — and her choice will shock the community and herself. "A memorable, unpredictable journey from which it is nearly impossible to turn away" (Publishers Weekly).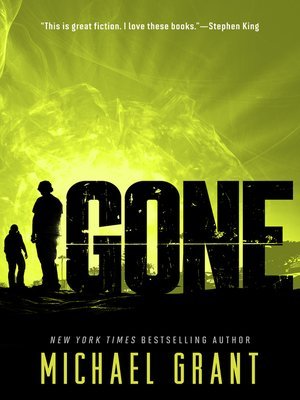 Gone by Michael Grant — The first in bestselling author Michael Grant's breathtaking dystopian sci-fi saga, Gone is a page-turning thriller that invokes the classic The Lord of the Flies along with the horror of Stephen King. In the blink of an eye, everyone disappears. Gone. Except for the young. There are teens, but not one single adult. Just as suddenly, there are no phones, no internet, no television. No way to get help. And no way to figure out what's happened. "A potent mix of action and thoughtfulness—centered around good and evil, courage and cowardice—renders this a tour-de-force that will leave readers dazed, disturbed, and utterly breathless" (Booklist).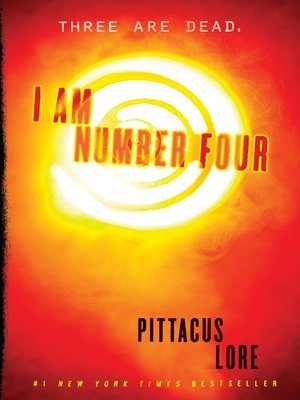 I Am Number Four: The Lorien Legacies, Book 1 by Pittacus Lore — John Smith seems like an ordinary teenager, living a normal life with his guardian Henri in Paradise, Ohio. But for John, keeping a low profile is essential, because he is not an ordinary teenager. He's an alien from the planet Lorien, and he's on the run. A group of evil aliens from the planet Mogadore, who destroyed his world, are hunting anyone who escaped. "Gear-up sci-fi fans, the battle for Earth is on and there's a new kid in town" (Amazon).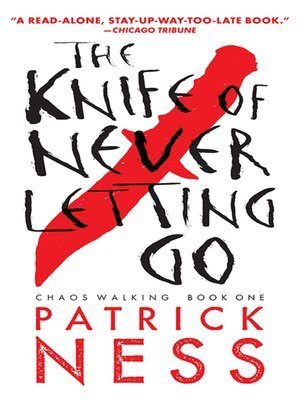 The Knife of Never Letting Go: Chaos Walking, Book 1 by Patrick Ness — Todd Hewitt is the only boy in a town of men. Ever since the settlers were infected with the Noise germ, Todd can hear everything the men think, and they can hear everything he thinks. Forced to flee with only his dog, and with hostile men in pursuit, the two stumble upon a strange and eerily silent creature: a girl. Who is she? Why wasn't she killed by the germ like all the other females on New World? "A read-alone, stay-up-way-too-late book for older readers looking for the combination of being scared and being stirred to gallop to the end" (Chicago Tribune).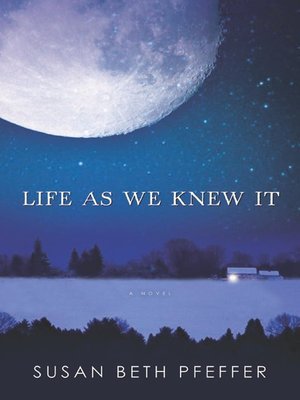 Life As We Knew It by Susan Beth Pfeffer — High school sophomore Miranda's disbelief turns to fear in a split second when an asteroid knocks the moon closer to Earth, like "one marble hits another." The result is catastrophic. How can her family prepare for the future when worldwide tsunamis are wiping out the coasts, earthquakes are rocking the continents, and volcanic ash is blocking out the sun? "You will read it in one sitting, fighting back tears as you bite your nails" (Teenreads.com).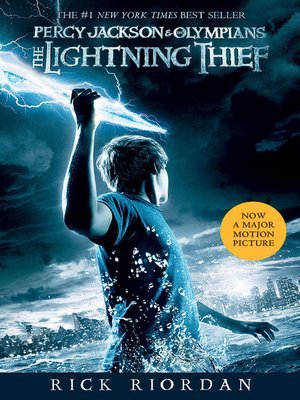 The Lightning Thief: Percy Jackson and the Olympians, Book 1 by Rick Riordan — The classic first book in Rick Riordan's bestselling series about a troubled boy who discovers he is the son of Poseidon, and his adventures with demigods, monsters, and Greek gods. "Riordan's fast-paced adventure is fresh, dangerous, and funny. Percy is an appealing, but reluctant hero, the modernized gods are hilarious, and the parallels to Harry Potter are frequent and obvious" (School Library Journal).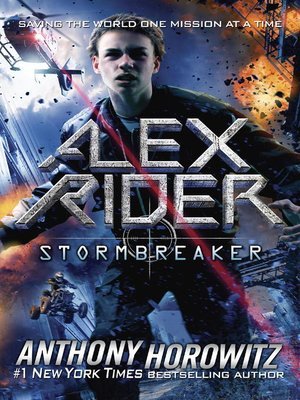 Stormbreaker: Alex Rider, Book 1 by Anthony Horowitz — Meet the orphan turned teen superspy who's saving the world one mission at a time. They said his uncle died in a car accident. But Alex Rider knows that's a lie, and the bullet holes in the windshield prove it. Yet he never suspected the truth: his uncle was really a spy for Britain's top secret intelligence agency. And now Alex has been recruited to find his uncle's killers. "Slam-bang action, spying and high-tech gadgets…a non-stop thriller" (Kirkus Reviews).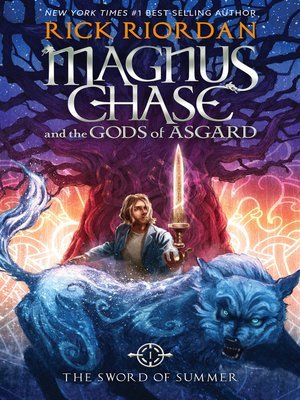 The Sword of Summer: Magnus Chase and the Gods of Asgard, Book 1 by Rick Riordan — In Rick Riordan's bestselling series based on Norse mythology, Magnus Chase has always been a troubled kid. Since his mother's mysterious death, he's lived alone on the streets of Boston, surviving by his wits, keeping one step ahead of the police and the truant officers. One day, he's tracked down by an uncle he barely knows, who tells him an impossible secret: Magnus is the son of a Norse god. "The novel's winning combination of high-voltage adventure and crackling wit is balanced with scenes in which human needs, fears, and ethical choices take center stage" (Booklist).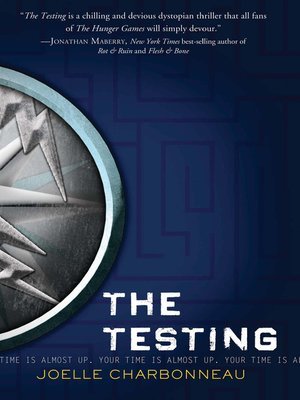 The Testing by Joelle Charbonneau — It's graduation day for sixteen-year-old Malencia Vale, and the entire Five Lakes Colony is celebrating. All Cia can think about—hope for—is whether she'll be chosen for The Testing, a United Commonwealth program that selects the best and brightest new graduates to become possible leaders of the slowly revitalizing post-war civilization. But when Cia is chosen, her father finally tells her about his own nightmarish half-memories of The Testing. "Charbonneau jumps into the packed dystopia field with a mashup of Veronica Roth's Divergent and Suzanne Collins' Hunger Games trilogy, but she successfully makes her story her own" (Kirkus Reviews).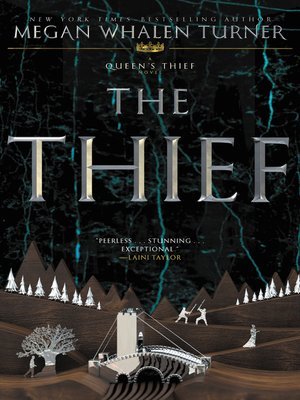 The Thief: The Queen's Thief, Book 1 by Megan Whalen Turner — This first book in Turner's bestselling series introduces one of the most charismatic and incorrigible characters of fiction, Eugenides the thief. Rich with political machinations and intrigue, battles lost and won, dangerous journeys, divine intervention, power, passion, revenge, and deception, the Queen's Thief novels are perfect for fans of Leigh Bardugo, Marie Lu, Patrick Rothfuss, and George R. R. Martin. "From the believable characters to the well-realized setting, this fantasy offers a refreshing change of pace for readers who enjoy adventure stories with a touch of magic" (Booklist).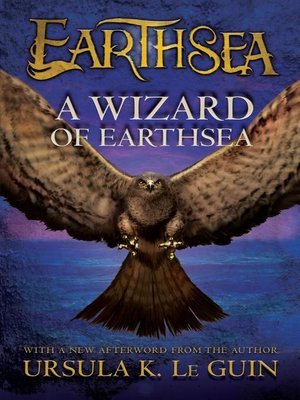 The Wizard of Earthsea: The Earthsea Cycle, Book 1 by Ursula Le Guin — The first in an epic series by masterful fantasy writer Ursula Le Guin. Ged was the greatest sorcerer in Earthsea, but in his youth he was the reckless Sparrowhawk. In his hunger for power and knowledge, he tampered with long-held secrets and loosed a terrible shadow upon the world. This is the tumultuous tale of his testing, how he mastered the mighty words of power, tamed an ancient dragon, and crossed death's threshold to restore the balance. "The magic of Earthsea is primal; the lessons of Earthsea remain as potent, as wise, and as necessary as anyone could dream" (Neil Gaiman).