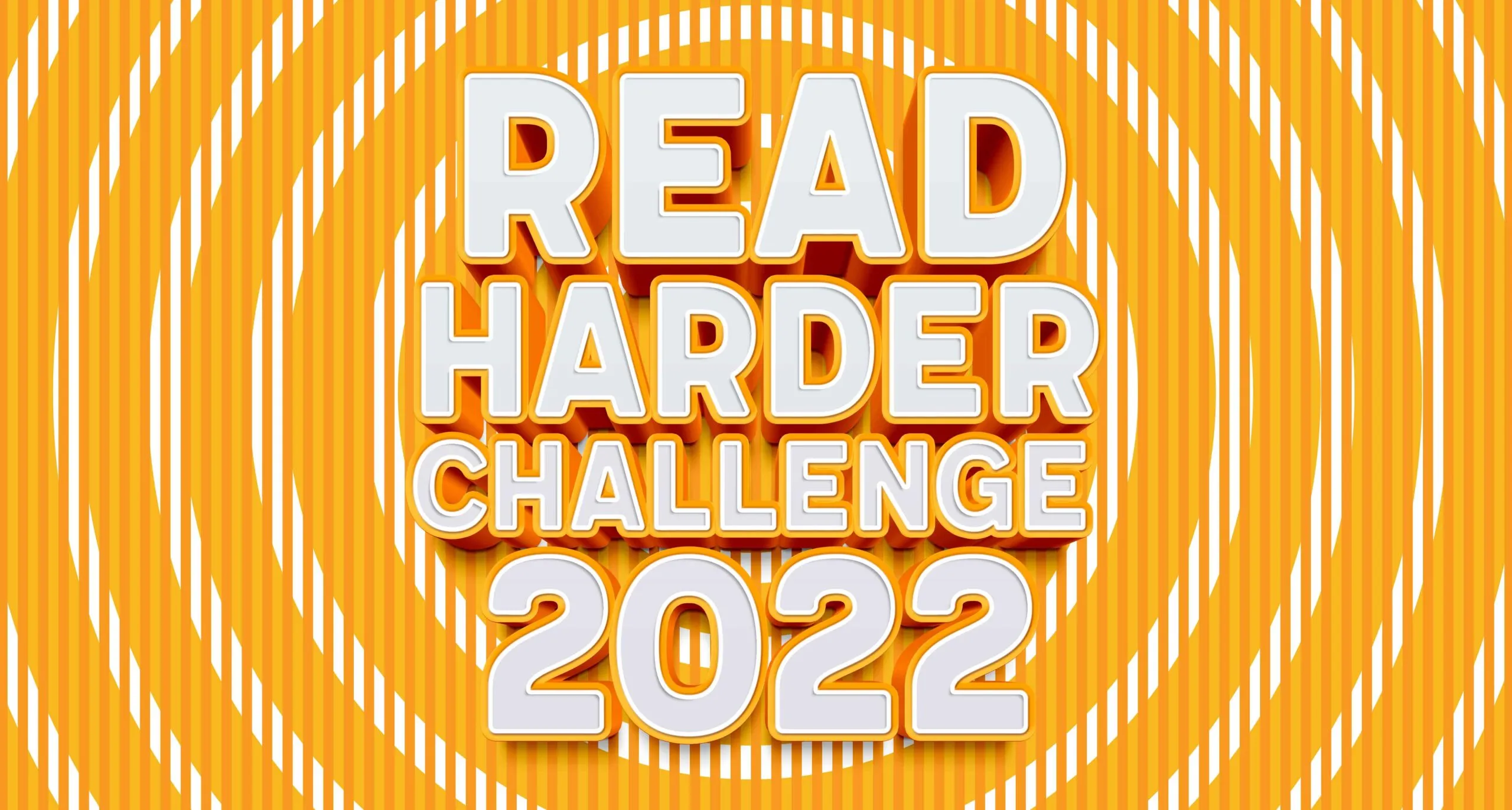 In the latest episode of the Hey YA Podcast, hosts Tirzah and Erica discuss the Shadow and Bone season 2 announcement, the merits of reading the books before watching the show, and the books they want to or have read for Book Riot's 2022 Read Harder Challenge.
The Read Harder Challenge is a set of 24 tasks that invite readers to expand their worldview through books, including:
Read a biography of an author you admire.
Read a book set in a bookstore.
Read any book from the Women's Prize shortlist/longlist/winner list.
Read a book in any genre by a POC that's about joy and not trauma.
Read an anthology featuring diverse voices.
Read a nonfiction YA comic.
…plus 18 more — the complete list is at the Read Harder Challenge website and is available as an editable PDF. It's a great way to set reading goals for yourself in 2022!
Here's the podcast episode; info on the books mentioned is below: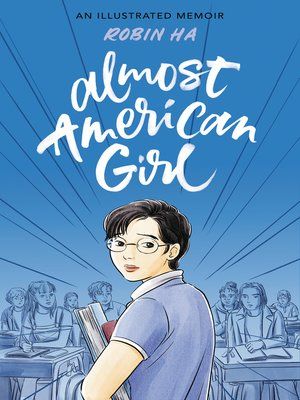 Almost American Girl by Robin Ha — Moving abruptly from Seoul to Alabama, a Korean teen struggles in a hostile blended home and a new school where she does not speak English before forging unexpected connections in a local comic drawing class. "A poignant and unvarnished depiction of immigration — both the heartache and the rewards" (School Library Journal). Get the eBook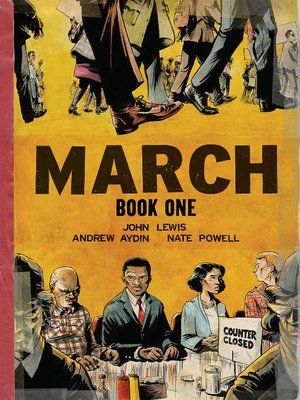 March: Book One by John Lewis and Andrew Aydin, illustrated by Nate Powell — Presents in graphic novel format events from the life of Georgia congressman John Lewis, focusing on his youth in rural Alabama, his meeting with Martin Luther King Jr., and the birth of the Nashville Student Movement. "An important chronicle made accessible both by Powell's expert artwork and Lewis and Aydin's compelling, down-to-earth writing, this is a must-read" (Booklist). Get the eBook
White Smoke by Tiffany D. Jackson — Believing her new home to actually be alive, especially when her brother almost dies, Marigold and her new blended family won't be safe until she brings the truth to light once and for all. "Jackson conjures horrors both supernatural and otherwise in a masterful juxtaposition of searing social commentary and genuinely creepy haunts" (Kirkus Reviews). Get the eBook
Vinyl Moon by Mahogany L. Brown — A teen girl reeling from the scars of a past relationship finds healing and hope in the words of strong Black writers and the new community she builds in Brooklyn, New York. "Browne's story is simultaneously beautiful and brutal, a true embodiment of 'black girl magic'" (Booklist). Get the Audiobook (pending)
Unpregnant by Jenni Hendriks and Ted Caplan — Seventeen-year-old Veronica Clarke never thought she'd want to fail a test — that is, until she finds herself staring at a piece of plastic with two solid pink lines. With a promising college-bound future now disappearing before her eyes, Veronica considers a decision she never imagined she'd have to make: an abortion. "A story that effortlessly delivers difficult topics through humor and adventure, without taking away from their serious nature" (School Library Journal). Get the Audiobook
Ash by Malinda Lo — A variation on the Cinderella story in which a girl named Ash grows up believing in the fairy realm that the king and his philosophers have sought to suppress, until one day she must choose between a handsome fairy cursed to love her and the King's Huntress, whom she loves. "Beautiful language magically wrought; beautiful storytelling magically told" (Kirkus Reviews).
The Red Palace by June Hur — Joseon (Korea), 1758. There are few options available to illegitimate daughters in the capital city, but through hard work and study, eighteen-year-old Hyeon has earned a position as a palace nurse. Then she is suddenly thrust into the dark and dangerous world of court politics when someone murders four women in a single night, and the prime suspect is Hyeon's closest friend and mentor. "A beautifully written story full of historical and cultural details that will leave readers aching for a follow-up" (Booklist). Get the Audiobook (pending)