We continue our series of posts highlighting some of the best books in the CA Library collection, featuring outstanding books in a specific genre — today's featured titles are all Fantasy Fiction. Follow the links for each book to learn more from the CA Library catalog … and if an eBook and/or audiobook version is available in our Sora collection, there are links for those, too!
~~~~~~~~~~~~~~~~~~~~~~~~~~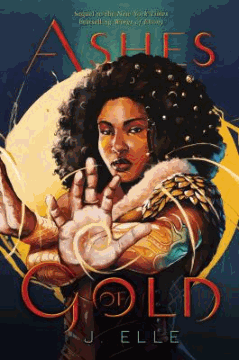 Ashes of Gold (Wings of Ebony series, Book 2) by J. Elle — In the heart-pounding conclusion to the Wings of Ebony duology, Rue makes her final stand to reclaim her people's stolen magic. "Elle delivers in her sophomore outing. A masterful adventure" (Kirkus Reviews). Get the eBook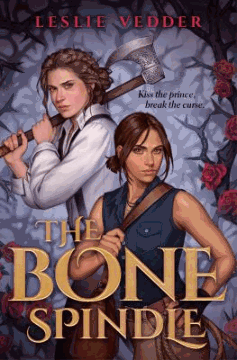 The Bone Spindle by Leslie Vedder — Sleeping Beauty meets Indiana Jones in this thrilling fairytale retelling. Cursed princes are nothing but ancient history to Fi — until she pricks her finger on a bone spindle while exploring a long-lost ruin. Now she's stuck with the spirit of Briar Rose until she and Shane can break the century-old curse on his kingdom. "This gender-flipped retelling effortlessly melds romance, adventure, and fantasy. Highly recommended" (School Library Journal). Get the Audiobook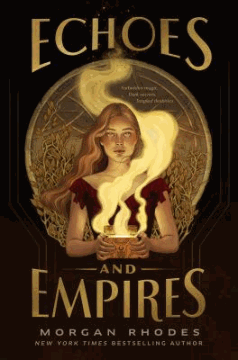 Echoes and Empires by Morgan Rhodes — The first book in a brand-new duology about forbidden magic and dangerous secrets. Josslyn Drake knows only three things about magic: it's rare, illegal, and always deadly. So when she's caught up in a robbery gone wrong at the Queen's Gala and infected by a dangerous piece of magic, she finds herself living her worst nightmare. "Deep character development coupled with the crafting of complex, interesting relationships will keep readers yearning for more" (School Library Journal). Get the Audiobook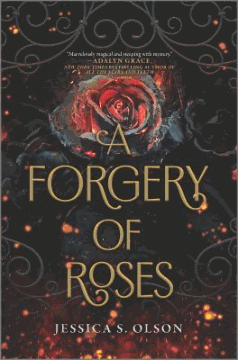 A Forgery of Roses by Jessica S. Olson — Myra has a gift many would kidnap, blackmail, and worse to control: she's a portrait artist whose paintings alter people's bodies. Guarding that secret is the only way to keep her younger sister safe. But one frigid night, the governor's wife discovers the truth and threatens to expose Myra if she does not complete a special portrait that would resurrect the governor's dead son. "A heady blend of the fantastical, the murderous, and the romantic" (Kirkus Reviews). Get the Audiobook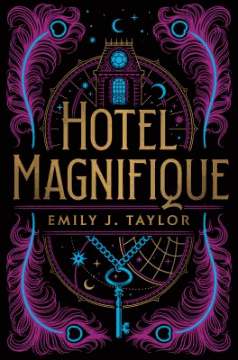 Hotel Magnifique by Emily J. Taylor — Seventeen-year-old Jani and her little sister Zosa secure jobs at a glamorous magical hotel, but when Jani realizes that their staff contracts are unbreakable, she embarks on a mission to unravel the mystery of the magic at the heart of the hotel and free Zosa — and the other staff — from the cruelty of the ruthless maitre d'hotel. "Even those who are not drawn to fantasy will enjoy this fast-paced, magical adventure" (School Library Journal). Get the eBook | Get the Audiobook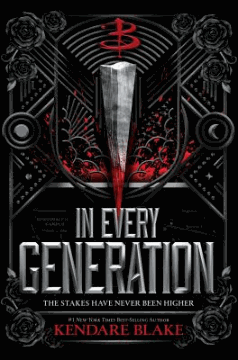 In Every Generation (Book 1) by Kendare Blake — Return to Sunnydale in a brand-new series set in the world of Buffy the Vampire Slayer. Frankie Rosenberg wasn't yet alive when her mom, Willow, her aunt Buffy, and the original Scooby Gang destroyed the Hellmouth and saved the world from the First Evil. Now she's just trying to survive her sophomore year at the rebuilt high school and use her budding magical powers to make the world a better place. But that world is suddenly plunged into danger when the slayer community is the target of a deadly attack. "This is a worthy successor to the Slayer stories, and succeeds both as a love letter to existing fans and as a welcoming entry point for new readers" (Booklist).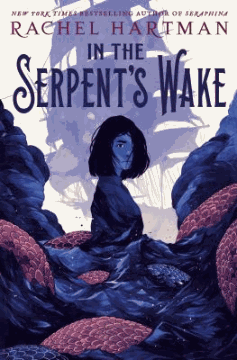 In The Serpent's Wake (Tess of the Road Duology, Book 2) by Rachel Hartman — From the author of Tess of the Road comes a piercing new fantasy adventure that champions our resilience and humility. Tess Dombegh sails south as a spy, hunting for evidence of politically-motivated crimes, while also hunting for the last World Serpent that could save her friend, Pathka. "This is a much-needed book about people forgiving and then sharing the 'messy imperfections of [their] heart'" (Booklist). Get the Audiobook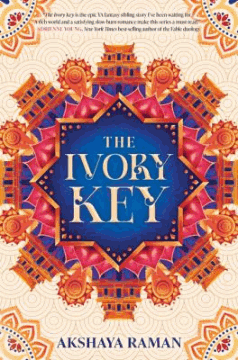 The Ivory Key (Book 1) by Akshaya Raman — In this epic fantasy debut, magic, a prized resource, is the only thing between peace and war. When magic runs out, four estranged royal siblings must find a new source before their country is swallowed by invading forces. "A complexly layered and vivid story, traversing themes of family, trust, duty, hope, and the price of both safety and progress, this coming-of-age adventure quest is a must for the fantasy shelf" (School Library Journal). Get the Audiobook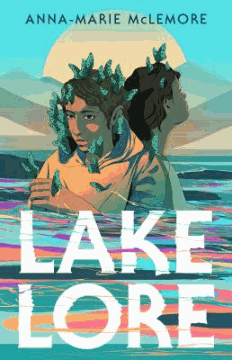 Lakelore by Anna-Marie McLemore — Everyone who lives near the lake knows the stories about the world underneath it, an ethereal landscape rumored to be half-air, half-water. But Bastian Silvano and Lore Garcia are the only ones who've been there. "An astonishingly beautiful love letter to neurodivergent and nonbinary teens cast amid a magical lake setting that will pull you in right along with the characters" (Booklist).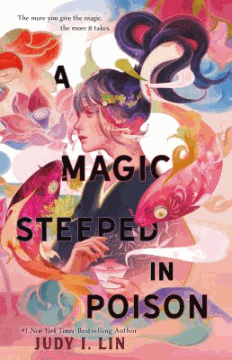 A Magic Steeped In Poison (Book 1) by Judy I. Lin — Ning enters a cutthroat magical competition to find the kingdom's greatest master of the art of brewing tea, but political schemes and secrets make her goal of gaining access to royal physicians to cure her dying sister far more dangerous than she imagined. "Lush, descriptive prose sells the well-built magic system of this world, and every plot twist surprises and delights, making this a rich fantasy page-turner" (School Library Journal). Get the eBook | Get the Audiobook