The Goodreads Choice Awards ("the only major book awards decided by readers") is back for 2022!
The opening round in this year's awards runs through November 27th — you have until then to vote for your favorite books from the nominated titles in 17 categories, including Young Adult Fiction and Young Adult Fantasy & Science Fiction.
Here are the 20 nominees for Best Young Adult Fiction: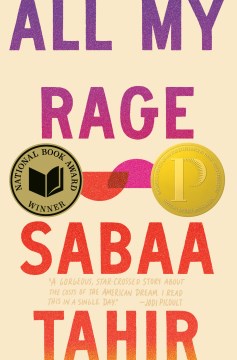 All My Rage by Sabaa Tahir — A family extending from Pakistan to California, deals with generations of young love, old regrets, and forgiveness. "A knife-sharp narrative with an obliterating impact that will leave readers thinking of it long after turning the last page" (Booklist). Get the eBook | Get the Audiobook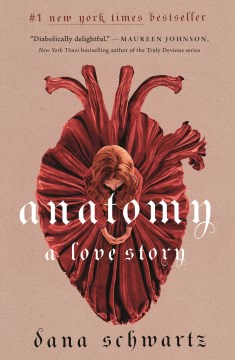 Anatomy: A Love Story by Dana Schwartz — Hazel Sinnett, a medical student in 19th century Scotland who, after being kicked out because of her gender, works with new attractive acquaintance Jack Currer to procure dead bodies to study, but they soon discover secrets buried in the heart of Edinburgh society. "A suspenseful, intricately plotted gothic romance, perfect for fans of macabre historical fiction" (School Library Journal). Get the eBook | Get the Audiobook
As Long as the Lemon Trees Grow by Zoulfa Katouh — Eighteen-year-old Salama Kassab, a pharmacy student volunteering at a hospital in Homs, Syria, is desperate to find passage on a refugee boat for herself and her pregnant best friend, but first she must learn to see the events around her for what they are — not a war, but a revolution. "Harrowing moments are juxtaposed against painfully beautiful memories of peaceful times, and readers will linger over the many exquisite sentences in this memorable novel that honors the stories of countless Syrians" (Kirkus Reviews). Get the eBook
Family of Liars by E. Lockhart — In this prequel to We Were Liars, Carrie Sinclair tells the ghost of her son Johnny about the summer of 1987, when "the boys" arrive on Beechwood Island, setting off events that will haunt her for years to come. "Lush language and a setting full of breezy glamor provide an easy entry point into this layered, atmospherically tense exploration of jealousy, love, and family loyalty" (Publishers Weekly). Get the eBook | Get the Audiobook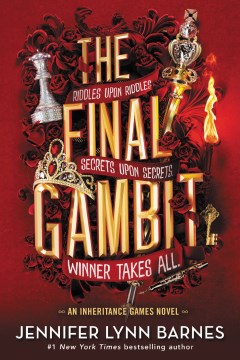 The Final Gambit (The Inheritance Games, Book 3) by Jennifer Lynn Barnes — To inherit billions, all Avery Kylie Grambs has to do is survive a few more weeks living in Hawthorne House. But as the clock ticks down to the moment when Avery will become the richest teenager on the planet, trouble arrives in the form of a visitor who needs her help. Get the eBook | Get the Audiobook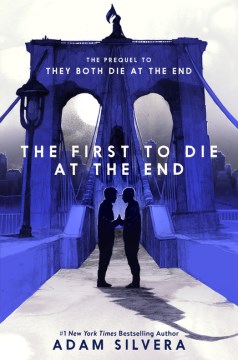 The First to Die at the End by Adam Silvera — It's the night before Death-Cast goes live, and there's one question on everyone's mind: Can Death-Cast actually predict when someone will die, or is it just an elaborate hoax? "This prequel to Silvera's They Both Die at the End (2017) is an extraordinary — no, make that a brilliant — book with a riveting plot" (Booklist). Get the eBook | Get the Audiobook
I Fell in Love with Hope by Lancali — Against the unforgiving landscape of a hospital, the narrator falls in love with a mischievous, sun-eyed boy who becomes their only joy in a desolate place.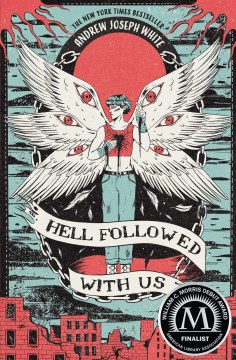 Hell Followed With Us by Andrew Joseph White — Sixteen-year-old trans boy Benji is on the run from the cult that raised him — the fundamentalist sect that unleashed Armageddon and decimated the world's population. Desperately, he searches for a place where the cult can't get their hands on him, or more importantly, on the bioweapon they infected him with. "A gloriously ferocious and scorching blaze" (Kirkus Reviews). Get the eBook | Get the Audiobook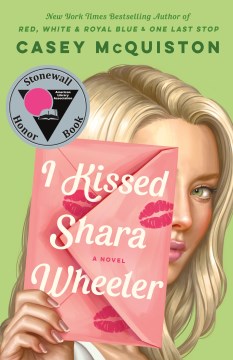 I Kissed Shara Wheeler by Casey McQuiston — After seventeen-year-olds Chloe and Shara, Chloe's rival for valedictorian, kiss, Shara vanishes leaving Chloe and two boys, who are also enamored with Shara, to follow the trail of clues she left behind. "A must-read for fans of dark academia with a hopeful spin on the premise that students can create real change in their environment" (Booklist). Get the eBook | Get the Audiobook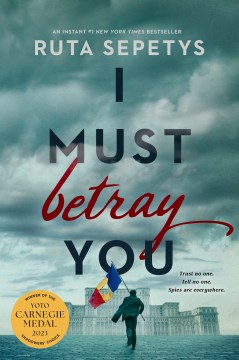 I Must Betray You by Ruta Sepetys — In a country governed by isolation, fear, and a tyrannical dictator, seventeen-year-old Cristian Florescu is blackmailed by the secret police to become an informer, but he decides to use his position to try to outwit his handler, undermine the regime, give voice to fellow Romanians, and expose to the world what is happening in his country. "As educational as it is thrilling…it doesn't just describe the destabilizing effects of being spied on; it will make you experience them too" (New York Times). Get the eBook | Get the Audiobook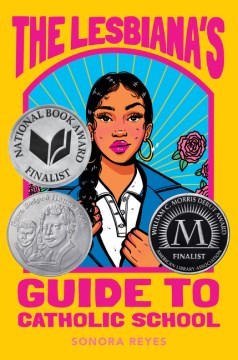 The Lesbiana's Guide to Catholic School by Sonora Reyes — Sixteen-year-old Mexican American Yami Flores starts Catholic school, determined to keep her brother out of trouble and keep herself closeted, but her priorities shift when Yami discovers that her openly gay classmate Bo is also annoyingly cute. "Filled with humor and love, this fast-paced novel will have readers immersed in Yamilet's world, rooting for her and her loved ones all the way" (School Library Journal).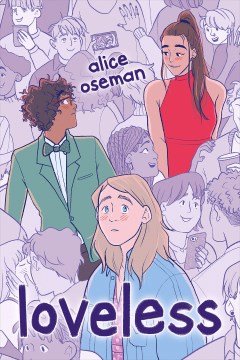 Loveless by Alice Oseman — Georgia has parents who are still in love, two sets of grandparents that are still together, and a brother who married his girlfriend, but at eighteen she has never even kissed someone — or particularly even wanted to. In college she comes to understand herself as asexual/aromantic, and to capture the part of her identity that has always eluded her. "Oseman maintains an energetic pace while offering realistic and wide-ranging takes on identity, from internalized phobia to true self-love" (Publishers Weekly). Get the eBook | Get the Audiobook
My Mechanical Romance by Alexene Farol Follmuth — High school senior Bel Maier has an aptitude for engineering and teams up with robotics team captain, Mateo Luna, but after a rough start together the nights of after-school work lead to romance. "An engaging story, filled with lessons about believing in yourself when you never thought you could and believing others who might see the shine you never thought was possible" (School Library Journal). Get the eBook
Nothing More to Tell by Karen M. McManus — Brynn Gallagher uses her internship at a new true crime show to investigate the unsolved murder of her favorite teacher, uncovering secrets about her school, her teacher, and her ex-best friend in the process. "A character-driven story with family drama, plenty of buried secrets, and lovely romantic vibes" (Kirkus Reviews). Get the eBook | Get the Audiobook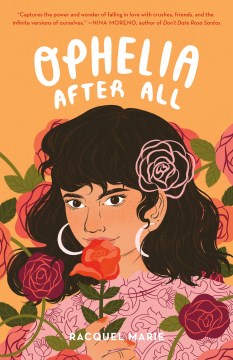 Ophelia After All by Racquel Marie — Seventeen-year-old Ophelia Rojas, well known for her rose garden and her dramatic crushes on every boy in sight, begins to question her sexuality and sense of self when she starts to fall for cute, quiet Talia Sanchez in the weeks leading up to their high school prom and graduation. "While there's plenty of information for teens grappling with sexuality — and inclusive portrayals, including aromantic, asexual, bisexual, and pansexual representation — the book never feels like a manual: Ophelia, Talia, and their friends are fully human creations" (Publishers Weekly). Get the eBook | Get the Audiobook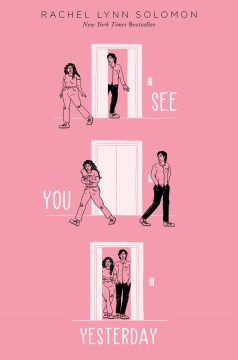 See You Yesterday by Rachel Lynn Solomon — After reliving the same day for months, eighteen-year-old Barrett reluctantly teams up with her nemesis Miles to escape the time loop, and soon finds herself falling for him, but what she does not know is what they will mean to each other if they finally make it to tomorrow. "Perfect for…readers who enjoy contemporary romance and are open to science fiction and a bit of magic" (School Library Journal). Get the eBook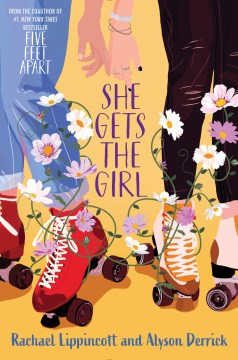 She Gets the Girl by Rachael Lippincott and Alyson Derrick — Alex Blackwood is really good at getting the girl she wants, but coming from a broken home with an alcoholic mother she finds committment difficult, even when she thinks she is in love. "Lippincott and Derrick have built characters and relationships that shine with nuance and colorful personality" (Booklist). Get the eBook | Get the Audiobook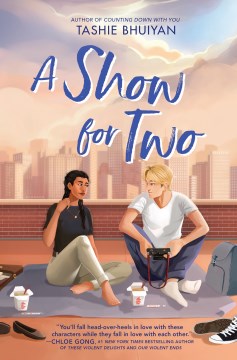 A Show for Two by Tashie Bhuiyan — Determined to win the student film competition, Mina makes a deal with indie film star Emmitt Ramos, and as they spend time together and NYC starts to feel more like home than ever before, she wonders if winning is worth losing everything. "An endearing story of rediscovery that brings out tears of both laughter and heartbreak" (Kirkus Reviews). Get the Audiobook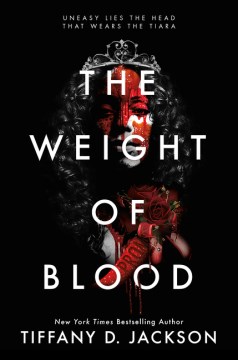 The Weight of Blood by Tiffany D. Jackson — Bestselling author Tiffany D. Jackson tackles America's history and legacy of racism in this suspenseful YA novel following a biracial teenager as her Georgia high school hosts its first integrated prom. "The non-linear, fast-paced plot also includes true crime podcast elements, news clips, and witness testimonies. Readers will be hooked from page one of Maddy's intense journey that detonates on prom night" (School Library Journal). Get the eBook | Get the Audiobook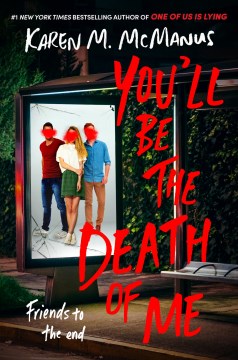 You'll Be the Death of Me by Karen M. McManus — Estranged friends Ivy, Mateo, and Cal witness a murder while skipping school, and the only way they can solve it is by revealing what they have been hiding from one another–and themselves. "With its fast-paced, twisty narrative and McManus' hallmark perspective shifts between the three protagonists, this thriller is both a fun homage to Ferris Bueller's Day Off and an exploration of how secrets and bad choices can escalate and bring harmful consequences" (Kirkus Reviews). Get the eBook | Get the Audiobook