We continue our series of posts featuring some of the best books in the CA Library collection — today's featured titles are all Mysteries! Follow the links for each book to learn more from the CA Library catalog — or follow the links to eBook and/or audiobook copies available in the Sora digital reading app.
---
Anatomy: A Love Story by Dana Schwartz — Hazel Sinnett is a medical student in 19th century Scotland who, after being kicked out because of her gender, works with new attractive acquaintance Jack Currer to procure dead bodies to study, but they soon discover secrets buried in the heart of Edinburgh society. "A suspenseful, intricately plotted gothic romance, perfect for fans of macabre historical fiction" (School Library Journal). Get the eBook | Get the Audiobook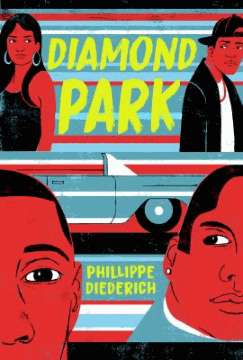 Diamond Park by Phillippe Diederich — When four Mexican-American teenagers from Houston travel to Diamond Park to buy a 1959 Chevy Impala from Magana's godfather, something goes very wrong, and one of them, Susi, ends up arrested for murder; convinced that the real killer is a drug trafficker called Anaconda, Flaco and Magana head to Mexico hunting for him to clear Susi's name. "An important title displaying the complexities of Latinx culture and of finding a sense of self set against the backdrop of trying to catch a murderer, this story will keep readers on the edge with danger lurking behind every corner" (School Library Journal). Get the eBook | Get the Audiobook
Enola Holmes and the Elegant Escapade by Nancy Springer — Enola Holmes, Sherlock Holmes's younger sister and self-declared finder of lost persons and things, is determined to find her friend, Lacy Cecily, a confused young Baronet's daughter on the run from her father's devious schemes. "Those familiar with the series should be at home here with the fiercely feminist and sartorially inclined detective" (Kirkus Reviews).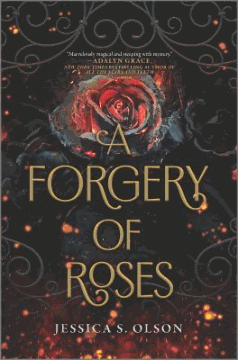 A Forgery Of Roses by Jessica S. Olson — Myra has a gift many would kidnap, blackmail, and worse to control: she's a portrait artist whose paintings alter people's bodies. Guarding that secret is the only way to keep her younger sister safe now that their parents are gone. But one frigid night, the governor's wife discovers the truth and threatens to expose Myra if she does not complete a special portrait that would resurrect the governor's dead son. "This effortless blend of fantasy, sisterly love, sweet romance, and murder mystery is a gorgeous take on Oscar Wilde's The Picture of Dorian Gray" (Kirkus Reviews). Get the eBook | Get the Audiobook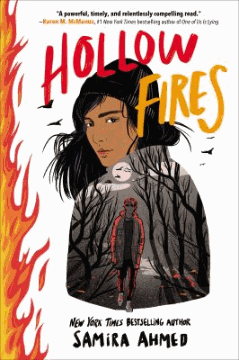 Hollow Fires by Samira Ahmed — After discovering the body of fourteen-year-old Jawad Ali in Jackson Park, seventeen-year-old journalism student Safiya Mirza begins investigating his murder and ends up confronting white supremacy in her own high school. "This book's skillful construction combined with its sharp observations makes it a must-read with strong reader appeal. A deeply chilling, inventive, and timely page-turner" (Kirkus Reviews). Get the eBook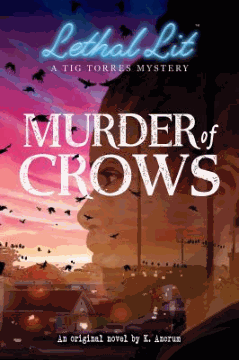 Murder of Crows (Lethal Lit, Book 1) by K. Ancrum — Tig Torres investigates Hollow Falls' horrific history in this original novel based on the hit podcast Lethal Lit. When Tig Torres first moved back to her hometown of Hollow Falls, she solved the infamous Lit Killer case, bringing her to the attention of the local armchair detective group, the Murder of Crows — a group fixated on a decades-long search for the missing body of Hollow Falls's founder. "Filled with fun and scary moments, this is the perfect book for those who love engrossing crime-based tales with a twist" (Booklist).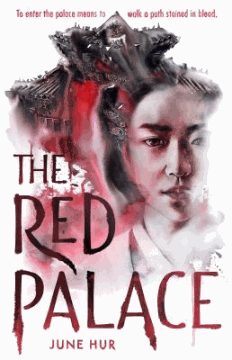 The Red Palace by June Hur — Hur returns with her third evocative, atmospheric mystery set in historical Joseon (Korea). While investigating a series of grisly murders, eighteen-year-old palace nurse Hyeon navigates royal and political intrigue and becomes entangled with a young police inspector. "Steeped in rich historical details, Hur's palace thriller offers a sharp critique of the monarchy's abuse of power while maintaining a quick pace and crafting a captivating murder mystery" (Publishers Weekly). Get the Audiobook