Here's a look at some of the latest nonfiction titles that have been added to the CA Library collection. Look for them in the New Books section!
If an eBook and/or audiobook is available from CA Library, BOCES or OWWL2Go, links are given for those too (Sora login required).
---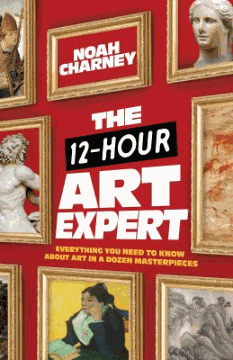 The 12-Hour Art Expert: Everything You Need To Know About Art In A Dozen Masterpieces by Noah Charney — Art history professor Noah Charney guides readers through a brief series of masterpieces of Western art — from cave paintings to sharks in formaldehyde — teaching readers about art, the art trade, and art history in a thorough (though concise) fashion. "Anyone with even the slightest interest in art will be hooked by this fun master class in masterpieces" (Booklist).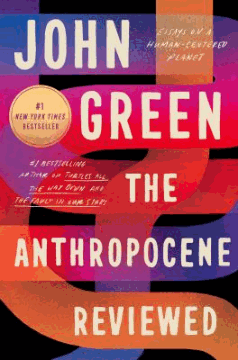 The Anthropocene Reviewed: Essays On A Human-Centered Planet by John Green — The Anthropocene is the current geologic age, in which humans have profoundly reshaped the planet and its biodiversity. In this remarkable collection of essays adapted and expanded from his groundbreaking podcast, bestselling author John Green reviews different facets of the human-centered planet on a five-star scale — from the QWERTY keyboard and sunsets to Canada geese and Penguins of Madagascar. "Each short review is rich with meaning and filled with surprises … and together, they amount to a resonant paean to hard-won hope" (Publishers Weekly). Get the Audiobook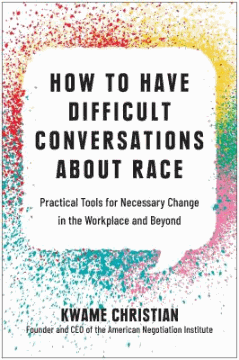 How To Have Difficult Conversations About Race: Practical Tools For Necessary Change In The Workplace and Beyond by Kwame Christian — Negotiation expert Kwame Christian's motto is: "The best things in life are on the other side of difficult conversations." This book equips you with the skills you need to make these crucial conversations both easier and more productive. You'll not only gain the confidence to talk about race, but also learn how to actually make a difference when you do. "Ideas are presented in a manner that will be accessible to readers ranging from teen peer helpers to corporate HR teams" (Booklist). Get the Audiobook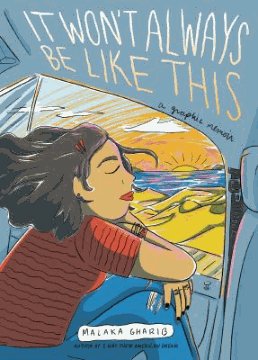 It Won't Always Be Like This: A Graphic Memoir by Malaka Gharib — An intimate graphic memoir about an American girl growing up with her Egyptian father's new family, forging unexpected bonds and navigating adolescence in an unfamiliar country—from the award-winning author of I Was Their American Dream. "This sophomore offering cements Gharib as one of the great graphic memoirists, gifted with an engaging and relatable writing style and art adept at representing the swirling identity of a teenager" (Booklist).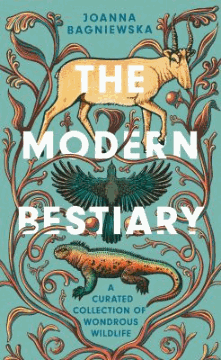 The Modern Bestiary: A Curated Collection of Wondrous Wildlife by Joanna Bagniewska — Zoologist and science writer Joanna Bagniewska mirrors the medieval tradition of an encyclopedia of incredible beasts, featuring 100 real animals who are stranger than fiction. "The playful tone and fascinating facts smack of Mary Roach, and younger readers will appreciate both" (Booklist).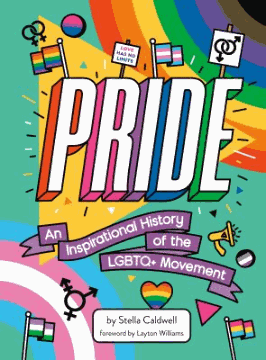 Pride: An Inspirational History of the LGBTQ+ Movement by S.A. Caldwell — Including several personal current essays from inspiring young LGBTQ+ people, this book encourages readers to take pride in their identity and the identities of those around them. Don't just learn about LGBTQ+ history – take pride in it! "Curious readers will find a springboard for further research — and more potential role models" (Kirkus Reviews).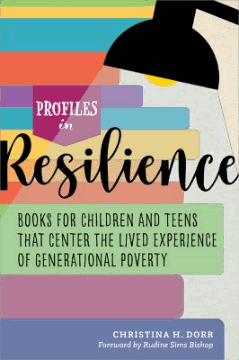 Profiles in Resilience: Books For Children and Teens That Center The Lived Experience of Generational Poverty by Christina H. Dorr — "This book helps to expand the definition of diversity in children's books by shedding light on an element of diversity that is sometimes overlooked — economic situation or income. Teachers and librarians will find it informative and engaging as it deepens their experience with both authors and books as well as their understanding of children who are experiencing generational poverty" — Dr. Rudine Sims Bishop, Professor Emeritus, The Ohio State University.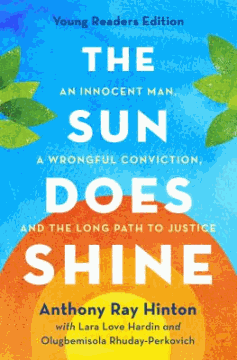 The Sun Does Shine: An Innocent Man, A Wrongful Conviction, and the Long Road To Justice (Young Readers Edition) by Anthony Ray Hinton — In 1985, Anthony Ray Hinton was arrested and charged with two counts of capital murder in Alabama. Stunned, confused, and only 29 years old, Hinton knew that it was a case of mistaken identity and believed that the truth would prove his innocence and ultimately set him free. Adapted for young readers, this true story follows Hinton's thirty years on death row, transforming not only his own spirit, but those of his fellow inmates, until his release in 2015. "This is a must-have for any collection, and a necessary read to inspire the next generation to fight for social and racial justice" (School Library Journal).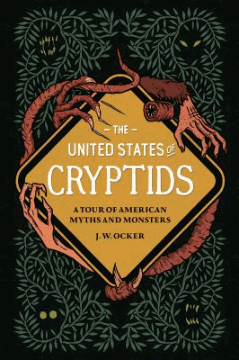 The United States of Cryptids: A Tour of American Myths and Monsters by J.W. Ocker — Welcome to the world of cryptids, where mysterious monsters lurk in the dark forests, deep lakes, and sticky swamps of all fifty states. From the infamous Jersey Devil to the obscure Snallygaster, travel writer and chronicler of the strange J. W. Ocker uncovers the bizarre stories of these creatures and investigates the ways in which communities embrace and celebrate their local cryptids. "Fascination with cryptids spans all ages, and this field guide makes these creatures especially accessible" (Booklist).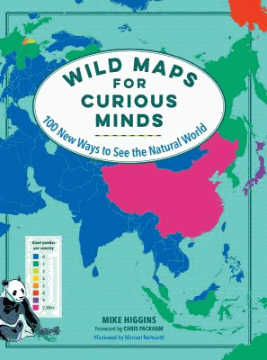 Wild Maps For Curious Minds: 100 New Ways To See The Natural World by Mike Higgins — Which nations have launched animals into space? Where are the world's cat people? How many humans live in high-risk zones for natural disasters? Find the thought-provoking answers to these questions and many more in this infographic atlas of nature's most impressive wonders and eye-popping oddities, with maps that celebrate our planet and the plants and animals with whom we share it. "Fans of browsable reference and esoteric knowledge will enjoy this curious atlas" (Booklist).