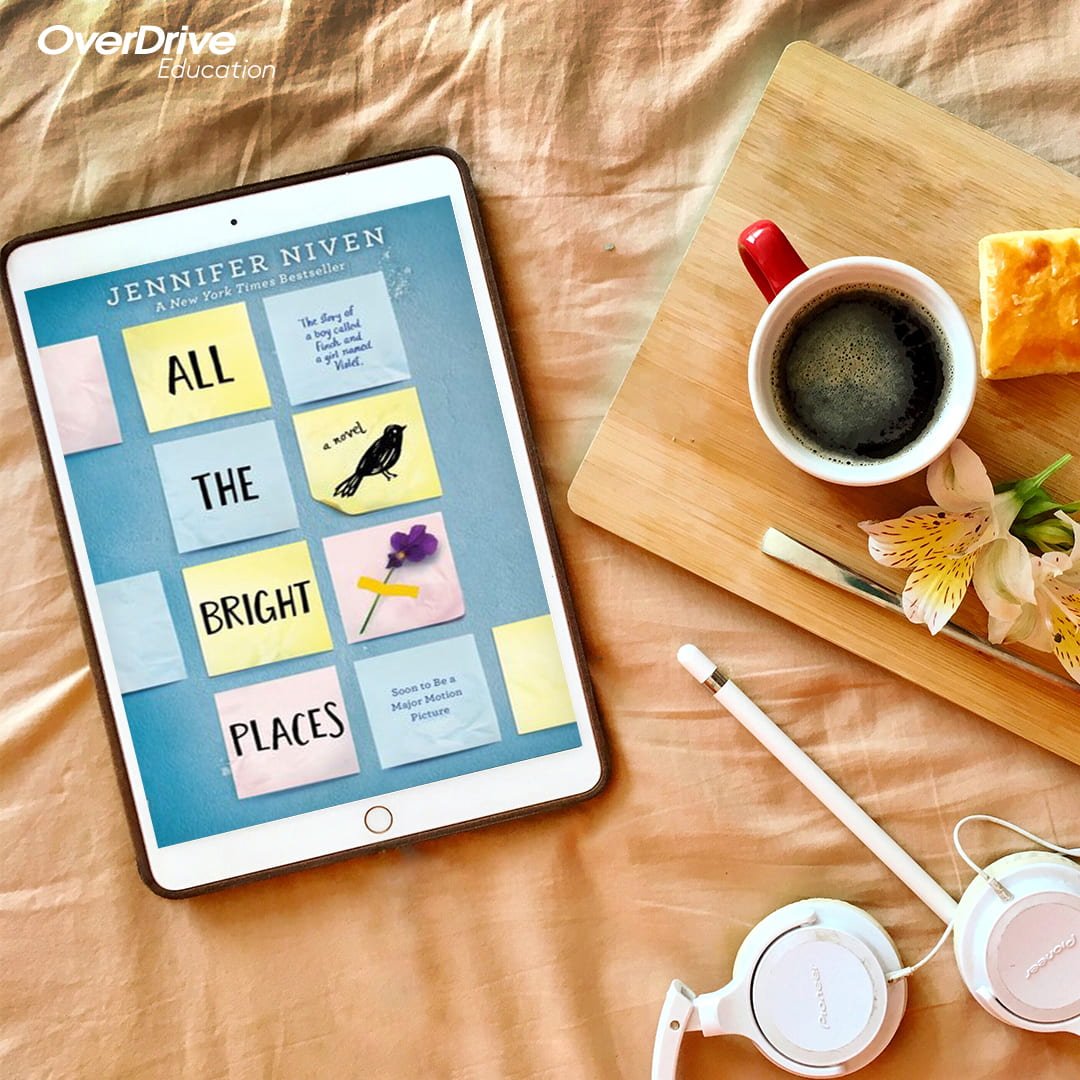 Take a look at the CA Library collection in your Sora account — you'll find hundreds of eBooks and audiobooks across many different genres, including:
…and more! You can also browse the latest audiobooks in Sora, including these new titles (which are also available — or will be — in print at CA Library):
The First To Die at the End (Book 2) by Adam Silvera — In this prequel to the bestselling phenomenon They Both Die at the End, two new strangers spend a life-changing day together after Death-Cast first makes their fateful calls. "An extraordinary — no, make that a brilliant — book with a riveting plot . . . the wonderfully crafted characters' relationship develops all the way through the book's unforgettable ending" (Booklist). Also available as an eBook
---
Queen Bee: An Anti-Historical Regency Romp by Amalie Howard — A teen girl seeking retribution against her backstabbing former best friend finds her plans slightly derailed once she catches the eye of a familiar, handsome marquess in this delightful, anti-historical Regency-era romp that's Bridgerton meets The Count of Monte Cristo. "Fast-paced, engaging, and a lot of fun, Howard's novel is a true diamond of the first water" (Booklist).
---
Throwback by Maurene Goo — Back to the Future meets Joy Luck Club in this fresh, funny novel about a Gen Z Korean American girl who gets stuck in the 90s with her teenaged mother. "A deft, delightful, and emotionally complex examination of intergenerational relationships" (Kirkus Reviews).
---
Ravensong (Book 1) by Cayla Fay — Stuck in high school until her eighteenth birthday, demi-god Neve is eager to join her sisters in their fight against evil, but when she meets Alexandra, a girl with a dark secret, Neve must choose between duty and love. "Hits all the right notes: urban fantasy twisted up with queer romance and high-school drama with a side of Celtic myth" (Booklist).
---
Saints of the Household by Ari Tison — A haunting contemporary novel about an act of violence in a small-town — beautifully told by a debut Indigenous Costa Rican-American writer — that will take your breath away. When brothers Max and Jay help a classmate in trouble, they struggle with the consequences of their violent actions and worry they may be more like their abusive father than they thought, so the brothers turn to their Bribri roots to find their way forward. "This vulnerable and magnetic tale of brotherhood belongs on every shelf" (School Library Journal).
---
The Summer of Bitter and Sweet by Jen Ferguson — Lou has enough confusion in front of her this summer. She'll be working in her family's ice-cream shack with her former best friend, King, who is back in their Canadian prairie town after disappearing three years ago. But when she gets a letter from her biological father, Lou immediately knows that she cannot meet him. "Heart-rending and healing; a winning blend that will leave readers satisfied" (Kirkus Reviews). Also available as an eBook
---
That Self-Same Metal (The Forge & Fracture Saga, Book 1) by Brittany N. Williams — In 1605 London, sixteen-year-old Joan Sands' magical ability to control metal makes her a skilled craftswoman, but her family gift for observing the Fae, who recently broke the Pact and are now brutally attacking mortals, draws Joan into political intrigue in both human and Fae worlds. "Fans of Holly Black and Sarah J. Maas will love this start of a new series" (School Library Journal).
---
When You Wish Upon A Lantern by Gloria Chao — A romance about teens who devote themselves to granting other people's wishes, but are too afraid to let them selves have their own hearts' desires — each other. "Chao immerses readers in Chinese culture, incorporating a variety of Chinese traditions and folktales that are relevant to the couple's story. As delectable as a mooncake" (Kirkus Reviews).