Here's a preview of some of the new books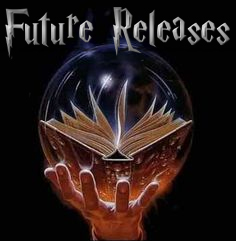 coming out in October that we'll be adding to the library collection.
Note: Dates indicated are release dates, not when we will be getting the book in the library. Sometimes it takes a few weeks to get the book in our collection.
October 1
Sachiko: A Nagasaki Bomb Survivor's Story by Caren Stelson (October 1) — This striking work of narrative nonfiction tells the true story of six-year-old Sachiko Yasui's survival of the Nagasaki atomic bomb on August 9, 1945 and the heartbreaking and lifelong aftermath. "Sachiko and her story, much like the resilient Nagasaki camphor trees she so admires, are an indelible force. Luminous, enduring, utterly necessary" (Booklist starred review).
October 4
Ashes (Seeds of America, Book 3) by Laure Halse Anderson (October 4) — Return to the American Revolution in this blistering conclusion to the trilogy that began with the bestselling Chains and continued with Forge. As the war rages on, Isabel and Curzon have narrowly escaped Valley Forge—but their relief is short-lived. Before long they are reported as runaways, and the awful Bellingham is determined to track them down. "It's a gripping finish to an epic journey that speaks resoundingly to the human capacity to persevere" (Publishers Weekly starred review).
Holding up the Universe by Jennifer Niven (October 4) — Everyone thinks they know Libby Strout, the girl once dubbed "America's Fattest Teen." But no one's taken the time to look past her weight to get to know who she really is. Following her mom's death, she's been picking up the pieces in the privacy of her home, dealing with her heartbroken father and her own grief. "Niven's approach to hard-hitting subjects will speak to the intellectual teen crowd" (School Library Journal starred review).
Last Seen Leaving by Calen Roehrig (October 4) — Flynn's girlfriend is missing, and people are suspecting him of knowing something, so he struggles to uncover her secrets with the help of her co-worker Kaz. "Witty, realistically foul-mouthed dialogue and the suspenseful, well-laid mystery will keep pages turning, as will the budding romance between Flynn and Kaz" (Kirkus starred review).
Replica by Lauren Oliver (October 4) — Two girls, two stories, one epic novel that explores issues of individuality, identity, and humanity. Replica is a "flip book" that contains two narratives in one: turn the book one way and read Lyra's story; turn the book over and upside down and read Gemma's story — the two distinct parts of this astonishing novel combine to produce an unforgettable journey. Lyra's story begins in the Haven Institute, a clandestine research facility where thousands of replicas, or human models, are born, raised, and observed. Gemma has been in and out of hospitals for as long as she can remember. After she is nearly abducted by a stranger claiming to know her, she starts to investigate her family's past and discovers her father's mysterious connection to the secretive Haven research facility. "A reading experience not to be missed—or forgotten" (Kirkus starred review).
When The Moon Was Ours by Anna-Marie McLemore (October 4) — To everyone who knows them, best friends Miel and Sam are as strange as they are inseparable. Roses grow out of Miel's wrist, and rumors say that she spilled out of a water tower when she was five. Sam is known for the moons he paints and hangs in the trees and for how little anyone knows about his life before he and his mother moved to town. But as odd as everyone considers Miel and Sam, even they stay away from the Bonner girls, four beautiful sisters rumored to be witches. "With luminous prose infused with Latino folklore and magical realism, this mixes fairy-tale ingredients with the elegance of a love story, with all of it rooted in a deeply real sense of humanity" (Booklist starred review).
Wrecked by Maria Padian (October 15) — Everyone on campus has a different version of what happened that night. Haley saw Jenny return from the party, shell-shocked. Richard heard Jordan brag about the cute freshman he hooked up with. When Jenny accuses Jordan of rape, Haley and Richard are pushed to opposite sides of the school's investigation. Now conflicting versions of the story may make bringing the truth to light nearly impossible–especially when reputations, relationships, and whole futures are riding on the verdict. "Padian's latest boasts a swift, excellently crafted plot, exceedingly readable prose, and painfully relatable characters. Particularly relevant for high-school seniors and college freshmen" (Booklist starred review).
October 11
Beast by Brie Spangler (October 11)
Goldenhand by Garth Nix (October 11)
The Movie Version by Emma Wunsch (October 11)
Projekt 1065: A Novel of World War II by Alan Gratz (October 11)
Rani Patel In Full Effect by Sonia Patel (October 11)
The Singing Bones by Shaun Tan (October 11)
Still Life with Tornado by A.S. King (October 11)
Tetris (The Games People Play) by Box Brown (October 11)
October 18
Cloudwish by Fiona Wood (October 18)
Gemina by Amie Kaufman and Jay Kristoff (October 18)
Saving Red by Sonya Sones (October 18)
Useless Bay by M.J. Beaufrand (October 18)
October 25
Balcony on the Moon by Ibtisam Bakarat (October 25)
Glitter by Aprilynne Pike (October 25)
Uprooted by Albert Marrin (October 25)