Here are some of the new books we are looking forward to in May…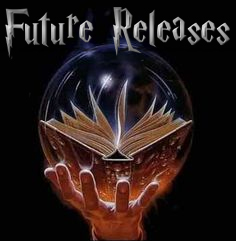 May 2
Always and Forever, Lara Jean by Jenny Han — While helping plan her father's wedding, senior Lara Jean struggles with choosing a college and questions how graduation is going to change her relationship with her boyfriend Peter.
The Battlemage (Summoner, Book 3) by Tarah Matharu — Fletcher and his classmates from Vocans Academy — including the elf Sylva and the dwarf Othello – -travel through the ether, where they must pursue a mortally dangerous quest to rebuild their world and broker peace.
A Court of Wings and Ruin (A Court of Thorns and Roses, Book 3) by Sarah J. Maas — Feyre has returned to the Spring Court, determined to gather information on Tamlin's maneuverings and the invading king threatening to bring Prythian to its knees. But to do so she must play a deadly game of deceit-and one slip may spell doom not only for Feyre, but for her world as well.
The One Memory of Flora Banks by Emily Barr — Seventeen-year-old Flora Banks has no short-term memory. Her mind resets itself several times a day, and has since the age of ten, when the tumor that was removed from Flora's brain took with it her ability to make new memories. That is, until she kisses Drake, her best friend's boyfriend, the night before he leaves town. Miraculously, this one memory breaks through Flora's fractured mind, and sticks. "[A] remarkable odyssey…an enthralling story…a deftly, compassionately written mystery" (Booklist starred review).
Rebel Rising (Star Wars: Rogue One) by Beth Revis — When Jyn Erso was five years old, her mother was murdered and her father taken from her to serve the Empire. But despite the loss of her parents she is not completely alone-Saw Gerrera, a man willing to go to any extremes necessary in order to resist Imperial tyranny, takes her in as his own, and gives her not only a home but all the abilities and resources she needs to becomea rebel herself.
May 9
A Face Like Glass by Francis Hardinge
The Lines We Cross by Randa Abdel-Fattah
Ramona Blue by Julie Murphy
The Traitor's Kiss by Erin Beaty
We Have No Idea by Jorge Cham
May 16
Flame In The Mist by Renée Ahdieh
Grace and the Fever by Zan Romanoff
Grit by Gillian French
The Names They Gave Us by Emery Lord
Thick as Thieves by Megan Whalen Turner
May 23
Crazy House by James Patterson and Gabrielle Charbonnet
The Fashion Committee by Susan Juby
The Gauntlet (The Cage, Book 3) by Megan Shepherd
Lord of Shadows (Dark Artifices, Book 2) by Cassandra Clare
The Queer, There and Everywhere by Sarah Prager
May 30
Crossing Ebenezer Creek by Tonya Bolden
Dark Breaks The Dawn by Sara B. Larson
Eliza and Her Monsters by Francesca Zappia
I Believe In A Thing Called Love by Maurene Goo
Juniper Lemon's Happiness Index by Julie Israel