Welcome to the Monday Morning Book Buzz. Every week we take a look at some notable new books being released in the coming days.
If you would like to subscribe to the CA Library Blog, click the Entries (RSS) button at the top of the menu on the right and add the link to your favorite news aggregator. You can also follow us on Facebook by visiting http://www.facebook.com/calibrary and hitting the 'Like' button.
Notable New Releases for the week of August 22nd: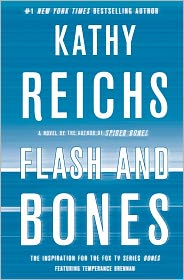 Bloodlines (Bloodlines Series #1) by Richelle Mead — Mead follows up her successful Vampire Academy stories with a new series set in the V.A. universe. Populated with new faces as well as familiar ones, Bloodlines explores all the friendship, romance, battles and betrayals that made the original series so addictive.
Cocktail Hour Under the Tree of Forgetfulness by Alexandra Fuller — In this sequel to Don't Let's Go to the Dogs Tonight, Fuller returns to Africa and the story of her unforgettable family. This multilayered narrative visits the perfectly lit, Happy Valley-era Africa of her mother's childhood; the boiled cabbage grimness of her father's English childhood; and the darker, civil war-torn Africa of her own childhood.
The Eighty-Dollar Champion: Snowman, the Horse That Inspired a Nation by Elizabeth Letts — November 1958: the National Horse Show at Madison Square Garden in New York City. Into the rarefied atmosphere of wealth and tradition comes the most unlikely of horses—a drab white former plow horse named Snowman—and his rider, Harry de Leyer. They were the longest of all longshots—and their win was the stuff of legend.
Envy (Empty Coffin Series #1) by Gregg Olsen — New York Times bestselling true crime author Gregg Olsen makes his YA debut with Empty Coffin, a gripping new fiction series for teens based on ripped-from-the-headlines stories…with a paranormal touch.
Flash and Bones (Temperance Brennan Series #14) by Kathy Reichs — Reichs returns with a riveting new novel set in Charlotte, North Carolina, featuring forensic anthropologist Temperance Brennan. Just as 200,000 fans are pouring into town for Race Week, a body is found in a barrel of asphalt next to the Charlotte Motor Speedway.
The Language of Flowers by Vanessa Diffenbaugh — A mesmerizing, moving, and elegantly written debut novel, The Language of Flowers beautifully weaves past and present, creating a vivid portrait of an unforgettable woman whose gift for flowers helps her change the lives of others even as she struggles to overcome her own troubled past.
Maximum Security by Robert Muchamore — CHERUB agents are highly trained, extremely talented–and all under the age of seventeen. In Maximum Security, the third book in the series, recruiter James' mission takes him to Arizona Max, home to 280 child criminals in the sunbaked desert.
The Measure of the Magic: Legends of Shannara by Terry Brooks — The fascinating chronicle of Shannara's prehistory reaches a thrilling new peak. For five hundred years, the survivors of the Great Wars lived peacefully in a valley sanctuary shielded by powerful magic from the blighted and dangerous outside world. But the enchanted barriers have crumbled, the borders have been breached by predators, and the threat of annihilation looms large once more.
The Most Dangerous Thing by Laura Lippman — New York Times best-selling author Lippman returns with a riveting story of five people harboring a terrible secret from their childhoods. Years ago, they were all the best of friends. But as time passed and circumstances changed, they grew apart, became adults with families of their own, and began to forget about the past—and the terrible lie they all shared.
Nocturne by Christine Johnson — In this sequel to Claire de Lune, Claire couldn't be happier that her life has finally settled down. She's been fully initiated into her family's pack of female werewolves, her best friend Emily is back in town, and she's finally allowed to be with Matthew, the human love of her life. But when a new girl arrives, everything starts to unravel.
The Power of Six (Lorien Legacies Series #2) by Pittacus Lore — In I Am Number Four, the Mogadorians have tracked down and killed the writers of the newsletter They Walk Among Us. But someone is continuing with the newsletter, sending out updates of what is happening to John and the rest of the Lorien Nine. Could it be a trap planted by the Mogadorians, or is it someone trying to help them?
The Project by Brian Falkner — When best friends Luke and Tommy volunteer to help move books from their library's basement, they discover the only surviving copy of the most boring book in the world: Leonardo's River, lost for over 100 years. The book is connected to Leonardo da Vinci and is worth millions, so they return that night to steal it. Unfortunately, they're not the only ones with that plan.
Rafa: My Story by Rafael Nadal — Nadal, one of the greatest players in the history of tennis, reveals the secrets of his game and shares the inspiring personal story behind his success.
Saint's Gate by Carla Neggers — When Emma Sharpe is summoned to a convent on the Maine coast, it's partly for her art crimes work with the FBI, partly because of her past with the religious order. At issue is a mysterious painting depicting scenes of Irish lore and Viking legends. But when the nun who contacted her is murdered, it seems legend is becoming deadly reality.
Sweetly by Jackson Pearce — As a child, Gretchen's twin sister was taken by a witch in the woods. Ever since, Gretchen and her brother, Ansel, have felt the long branches of the witch's forest threatening to make them disappear, too. When their stepmother casts Gretchen and Ansel out, they find themselves in sleepy Live Oak, South Carolina.
This Dark Endeavor: The Apprenticeship of Victor Frankenstein by Kenneth Oppel — Victor and Konrad are the twin brothers Frankenstein. They are nearly inseparable. Growing up, their lives are filled with imaginary adventures…until the day their adventures turn all too real. They stumble upon The Dark Library, and secret books of alchemy and ancient remedies are discovered.
Torn (Missing Series #4) by Margaret Peterson Haddix — Still reeling from their experiences in Roanoke in 1600, time travelers Jonah and Katherine arrive in 1611 only moments before a mutiny on Henry Hudson's ship in the icy waters of James Bay. But things are messed up: they've lost the real John Hudson, and they find what seems to be the fabled Northwest Passage—even though they are pretty sure that that route doesn't actually exist. Will this new version of history replace the real past?
Vampire Academy: A Graphic Novel by Richelle Mead — After two years on the run, best friends Rose and Lissa are caught and returned to St. Vladimir's Academy, a private high school for vampires and half-bloods. The entire first Vampire Academy novel has been adapted for book one by Leigh Dragoon and overseen by Richelle Mead, with art by acclaimed British illustrator Emma Vieceli.