Welcome to the Monday Morning Book Buzz. Every week we take a look at some notable new books being released in the coming days.
If you would like to subscribe to the CA Library Blog, click the Entries (RSS) button at the top of the menu on the right and add the link to your favorite news aggregator. You can also follow us on Facebook by visiting http://www.facebook.com/calibrary and hitting the 'Like' button.
Notable New Releases for the week of August 29nd: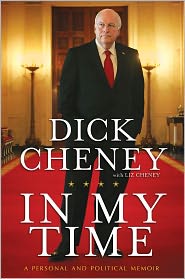 Anna Dressed in Blood by Kendare Blake — Cas Lowood has inherited an unusual vocation: he kills the dead. When he arrives in a new town in search of a ghost the locals call Anna Dressed in Blood, Cas doesn't expect anything outside of the ordinary: track, hunt, kill. What he finds instead is a girl entangled in curses and rage, a ghost like he's never faced before. "Abundantly original, marvelously inventive and enormous fun, this can stand alongside the best horror fiction out there." — Kirkus Reviews
Blood on the Moon by Jennifer Knight — Boys, romance, classes, and annoying roommates are all within the realm of the expected for a college freshman Faith Reynolds.  Trying to solve the mysterious murders of young college coeds near campus is not. "An entertaining story with a juicy climax and cliffhanger ending that sets up an inevitable sequel." — Publishers Weekly
Dust and Decay by Jonathan Maberry — In this follow-up to Rot and Ruin, six months have passed since the terrifying battle with Charlie Pink-eye and the Motor City Hammer in zombie-infested, post-apocalyptic America. Now, after months of rigorous training with Benny's zombie-hunter brother Tom, Benny and Nix are ready to leave their home forever and search for a better future.
The Eleventh Plague by Jeff Hirsch — In the aftermath of a war, America's landscape has been ravaged and two thirds of the population left dead from a vicious strain of influenza. Fifteen-year-old Stephen Quinn and his family were among the few that survived and became salvagers. When Stephen's grandfather dies and his father falls into a coma, Stephen finds his way to Settler's Landing, a community that seems too good to be true. "Hits disturbingly close to home…an excellent, taut debut novel." — Suzanne Collins, author of The Hunger Games trilogy.
The Fox Inheritance by Mary E. Pearson — This sequel to The Adoration of Jenna Fox takes place 260 years after the events of the first book. After an accident destroyed Locke and Kara's bodies, their minds were kept alive in a digital netherworld. Now they have been released at last. Given new, perfect bodies, Locke and Kara awaken to a world they know nothing about, where everyone they once knew and loved is long dead. "Timely and haunting questions will leave thoughtful readers with much to ponder." — Kirkus Reviews
The Gray Wolf Throne (The Seven Realms Series #3) by Cinda Williams Chima — Han Alister thought he had already lost everyone he loved. But when he finds his friend Rebecca Morley near death in the Spirit Mountains, Han knows that nothing matters more than saving her. The costs of his efforts are steep, but nothing can prepare him for what he soon discovers: Rebecca is the heir to the Queendom of the Fells.
Hades by Alexandra Adornetto — The story that Adornetto began in her New York Times-bestselling debut, Halo, comes alive in action-packed and unexpected ways, as angels battle demons, and the power of love is put to the test.
In My Time: A Personal and Political Memoir by Dick Cheney — In his unmistakable voice and with an insider's eye on history, former Vice President Dick Cheney tells the story of his life and the nearly four decades he has spent at the center of American politics and power.
Kill Me If You Can by James Patterson — Matthew Bannon, a poor art student living in New York City, finds a duffel bag filled with diamonds during a chaotic attack at Grand Central Station. Plans for a worry-free life with his gorgeous girlfriend Katherine fill his thoughts–until he realizes that he is being hunted, and that whoever is after him won't stop until they have reclaimed the diamonds and exacted their revenge.
The Leftovers by Tom Perrotta –What if—whoosh, right now, with no explanation—a number of us simply vanished? That's what the bewildered citizens of Mapleton, who lost many of their neighbors and friends in the event known as the Sudden Departure, have to figure out. Because nothing has been the same since it happened— not marriages, not friendships, not even the relationships between parents and children. "Perrotta has taken a subject that could easily slip into slapstick and imbued it with gravitas…he softens the sting of satire with deep compassion for his characters in all their confusion, guilt, grief, and humanity." — Library Journal
Leningrad: The Epic Siege of World War II, 1941-1944 by Anna Reid — A gripping, authoritative narrative history of the two and a half-year siege of Leningrad following the Nazi attack on the Soviet Union, interwoven with indelible personal accounts of daily siege life drawn from diarists on both sides. "A pleasing combination of assured prose and firsthand accounts from inside the city's walls." — Kirkus Reviews
The Medusa Plot (The 39 Clues: Cahills vs. Vespers Series #1) by Gordon Korman — The bestselling series returns with an adventure spanning 6 explosive books, 2 secret-filled card packs, and a website that places readers right in the action. When distress calls start coming in from around the globe indicating Cahills are being kidnapped by a shadowy group known only as the Vespers, Amy and Dan have only days to fulfill a bizarre ransom request or their captured friends will start dying.
Northwest Angle (Cork O'Connor Series #11) by William Kent Krueger — With his family caught in the crosshairs of a group of brutal killers, detective Cork O'Connor must solve the murder of a young girl in the latest installment of William Kent Krueger's unforgettable New York Times bestselling series. "Mystery readers will appreciate this fascinating adventure interwoven with folklore. Krueger builds upon previous series titles to develop his characters and plotlines creatively and thoughtfully." — Library Journal
Only Time Will Tell (Clifton Chronicles Series #1) by Jeffrey Archer — From the internationally bestselling author of Kane and Abel comes the first in an ambitious new series that tells the story of one family across generations, from the docks of working-class England to the bustling streets of 1940 New York City. "Archer fans will enjoy this unforgettable tale, which abounds with cliff-hangers that propel its intriguing and intricate plot." — Library Journal
The Poisoned House by Michael Ford — In 1850s London, fifteen-year-old Abi is a scullery maid in Greave Hall, an elegant but troubled household. The widowed master of the house is slowly slipping into madness, and the tyrannical housekeeper, Mrs.Cotton, punishes Abi without mercy. But there's something else going on in Greave Hall, too. An otherworldly presence is making itself known, and a deadly secret will reveal itself—a secret that will shatter everything Abi knows. "Scary, compelling and atmospheric enough for a satisfying chill." — Kirkus Reviews
The Sookie Stackhouse Companion by Charlaine Harris — The #1 New York Times bestselling author presents the definitive guide to the world of Sookie Stackhouse. Readers will have the opportunity for an in-depth look at Sookie, her family, friends, enemies, adventures, and lovers who set her world on fire.
A Trick of the Light (Armand Gamache Series #7) by Louise Penny — Lillian Dyson is found dead in Clara Morrow's garden, shattering the celebrations of Clara's solo show at the famed Musée in Montreal. Chief Inspector Gamache, the head of homicide at the Sûreté du Québec, is called to the tiny Quebec village and there he finds the art world gathered, and with it a world of shadow and light, where nothing is as it seems. "Penny…demonstrates an exquisite touch with characterization, plotting and artistic sensitivity." — Kirkus Reviews
Underdogs by Markus Zusak (9/1/2011) — From the author of The Book Thief comes this trilogy featuring the Wolfe Brothers. Cameron and Ruben Wolfe are champions at getting into fights, coming up with half-baked schemes, and generally disappointing girls, their parents, and their much more motivated older siblings. But when Cameron falls head over heels for Ruben's girlfriend, the strength of their bond is tested to its breaking point.