Welcome to the Monday Morning Book Buzz. Every week we take a look at some notable new books being released in the coming days.
If you would like to subscribe to the CA Library Blog, click the Entries (RSS) button at the top of the menu on the right and add the link to your favorite news aggregator. You can also follow us on Facebook by visiting http://www.facebook.com/calibrary and hitting the 'Like' button.
Notable New Releases for the week of September 12th: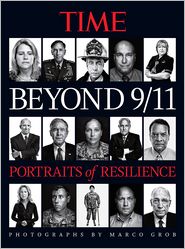 Abuse of Power by Michael Savage (9/13/2011) — From the New York Times bestselling author and nationally syndicated radio talk-show host comes a high-intensity debut thriller, the story of a smeared network journalist who uncovers a chilling terrorist plot
After Obsession by Carrie Jones (9/13/2011) — Aimee and Alan have secrets. Both teens have unusual pasts and abilities they prefer to keep hidden. But when they meet each other, in a cold Maine town, they can't stop their secrets from spilling out. "This modern-day Faustian tale is well balanced, with teenage romance, racial tension, humor and threads of realistic family dynamics to keep readers engaged." — Kirkus Reviews
All the Earth, Thrown to the Sky by Joe R. Lansdale (9/13/2011) — Jack Catcher's parents are dead—his mom died of sickness and his dad of a broken heart—and he has to get out of Oklahoma, where dust storms have killed everything green, hopeful, or alive. "A solid yarn with just a hint of romance." — Kirkus Reviews
Bluefish by Pat Schmatz (9/13/2011) — Travis doesn't want to do anything, especially try to get by in his classes, which never seems possible, anyway. He's a Bluefish — stupid, angry, alone. Then, suddenly, there's a girl. "This powerful, reassuring message of hope is reason enough to recommend this book." — Children's Literature
Buried Thunder by Tim Bowler (9/16/2011) — The eerie and bizarre incidents begin as soon as fourteen-year-old Maya's family takes over the quaint old Rowen Tree Hotel. First she makes a horrific discovery in the surrounding forest. Then Maya realizes that she is being closely watched, even as she sleeps. "This spine-tingler plunges into the stuff of nightmares." — Kirkus Reviews
Dreamland (Riley Bloom Series #3) by Alyson Noël (9/13/2011) — Riley's finding that the afterlife can be a lonely place when all you do is focus on work. So she goes to the place where dreams happen, hoping to find a way to contact her sister.
Eat This, Not That! 2012: The No-Diet Weight Loss Solution by David Zinczenko (9/13/2011) — Featuring up-to-the-minute information on the ever-changing array of supermarket and restaurant offerings, Eat This, Not That! 2012 reveals the shocking calorie counts, mind-bending sugar and fat loads, and deceptive advertising and marketing techniques that are making America fat—and gives readers the information they need to fight back.
The Eye of the World: the Graphic Novel, Volume One by Robert Jordan (9/13/2011) — With the full cooperation of the Jordan estate, The Eye of the World has been turned into a stunning comic book series. The first Robert Jordan graphic novel, New Spring: the Graphic Novel, was a New York Times bestseller.
Fateful by Claudia Gray (9/13/2011) — Eighteen-year-old maid Tess Davies is determined to escape the wealthy, troubled family she serves. It's 1912, and Tess has been trapped in the employ of the Lisles for years, amid painful memories and twisted secrets. But now the Lisle family is headed to America, and once the ship they're sailing on—the RMS Titanic—reaches its destination, Tess plans to strike out and create a new life for herself. "Gray's fans should find it a fast-paced, fun read." — Publishers Weekly
Forbidden by Ted Dekker (9/13/2011) — New York Times bestselling author Ted Dekker teams with Tosca Lee to create this gripping thriller set in a desolate future. Fleeing pursuit, with only moments to live, a young man named Rom stumbles into possession of a vial of blood and a piece of cryptic writing. "Mammoth twists and head-pounding turns will have readers and book clubs debating the roles of emotion and logic that drive human existence." — Publishers Weekly
Frost by Marianna Baer (9/13/2011) — Leena Thomas's senior year at boarding school starts with a cruel shock: Frost House, the cozy Victorian dorm where she and her best friends chose to live, has been assigned an unexpected roommate. And as classes get under way, strange happenings begin to bedevil Frost House. "Readers may want a touch more cohesion for the narrative, maybe another layer or two for some characters, but many will gladly turn the pages to soak up its eerie atmosphere." — School Library Journal
Glow by Amy Kathleen Ryan (9/13/2011) — The Empyrean is the only home 15-year-old Waverly has ever known. Part of the first generation to be successfully conceived in deep space, she and her boyfriend Kieran will be pioneers of New Earth. Following a violent betrayal by the leaders of the Empyrean's sister ship, Waverly and Kieran are separated, and find themselves at the helm of dangerous missions. — "This gripping first installment is difficult to put down, and successfully sets the stage for the rest of the series." — School Library Journal
The Isle of Blood (Monstrumologist Series #3) by Rick Yancey (9/13/2011) — An old friend of Dr. Warthrop's comes asking for help to track down Warthrop's colleague, the sociopathic Dr. John Kearns. At first, Warthrop is reluctant to help—until he learns that Kearns may possess information leading to a creature widely regarded as the Holy Grail of monstrumology: an organism so rare and elusive that it has never been killed, captured, or even observed in the wild.
Jacqueline Kennedy: Historic Conversations on Life with John F. Kennedy by Caroline Kennedy (9/14/2011) — In 1964, Jacqueline Kennedy recorded seven historic interviews about her life with John F. Kennedy. In conjunction with the fiftieth anniversary of President Kennedy's inauguration, Caroline Kennedy and the Kennedy family are now releasing these restored recordings on CDs with accompanying transcripts..
Jefferson's Sons by Kimberly Brubaker Bradley (9/15/2011) — The untold story of Thomas Jefferson's slave children. Beverly, Harriet, Madison, and Eston are Thomas Jefferson's children by one of his slaves, Sally Hemings, and while they do get special treatment – better work, better shoes, even violin lessons – they are still slaves, and are never to mention who their father is.
New York to Dallas (In Death Series #33) by J. D. Robb (9/13/2011) — The number-one New York Times-bestselling author J. D. Robb presents an intense and terrifying new case for New York homicide cop Eve Dallas, one that will take her all the way to the city that gave her her name-and plunge her into the nightmares of her childhood.
The Night Circus by Erin Morgenstern (9/13/2011) — The circus arrives without warning. No announcements precede it. It is simply there, when yesterday it was not. Within the black-and-white striped canvas tents is an utterly unique experience full of breathtaking amazements. It is called Le Cirque des Rêves, and it is only open at night. "A giant, magical story destined for bestsellerdom." — Publishers Weekly
Paintings from the Cave by Gary Paulsen (9/13/2011) –Gary Paulsen was one of the kids who slipped through the cracks, until art and dogs saved him. So are Jake, Jojo, and Jamie, all twelve-year-olds who, like Gary Paulsen, had to grow up too fast. These three poignant novellas add up to an unforgettable book.
Pearl Jam Twenty by Pearl Jam (9/13/2011) — Published in celebration of Pearl Jam's twentieth anniversary and in conjunction with Cameron Crowe's definitive documentary film and soundtrack of the same name, Pearl Jam Twenty is an aesthetically stunning and definitive chronicle of their two decades as a band—by the band itself. "This is a remarkable account of a career, and the band's efforts to remain grounded while creating meaningful music is no small achievement." — Publishers Weekly
Perfect by Ellen Hopkins (9/13/2011) — Everyone has something, someone, somewhere else that they'd rather be. For four high-school seniors, their goals of perfection are just as different as the paths they take to get there. A riveting and startling companion to Hopkins's bestselling Impulse, Perfect exposes the harsh truths about what it takes to grow up and grow into our own skins, our own selves. "Hopkins's legions of fans will no doubt devour Perfect and welcome the return of the characters they learned to love in Impulse." — School Library Journal
Robert B. Parker's Killing the Blues by Michael Brandman (9/13/2011) — Paradise, Massachusetts, is preparing for the summer tourist season when a string of car thefts disturbs what is usually a quiet time in town. In a sudden escalation of violence, the thefts become murder, and chief of police Jesse Stone finds himself facing one of the toughest cases of his career. "Fans mourning Parker's death will be happy to see that Brandman, who has written and produced numerous TV movies based on Parker's novels, has picked up where the best-selling author left off. " — Library Journal
Time Beyond 9/11: Portraits of Resilience by Time Magazine Editors (9/13/2011) — An oral history of an extraordinary decade of sorrow and resilience. Accompanied by stunning black-and-white portraits by photographer Marco Grob, more than three dozen witnesses from Ground Zero to the White House to the mountains of Afghanistan give their accounts of what they saw and felt as the world changed, starting from the first moments of the attack on America through the wars in Afghanistan and Iraq.
Wisdom's Kiss by Catherine Gilbert Murdock (9/13/2011) — Magic, cunning, and one very special cat join forces in this hilarious, extraordinary tale by the author of the Dairy Queen trilogy and Princess Ben.
Wonderstruck by Brian Selznick (9/13/2011) — Playing with the form he created in his trailblazing debut novel, The Invention of Hugo Cabret, Brian Selznick once again sails into uncharted territory and takes readers on an awe-inspiring journey. When Ben discovers a puzzling clue in his mother's room and Rose reads an enticing headline in the newspaper, both children set out alone on desperate quests to find what they are missing. Set fifty years apart, these two independent stories weave back and forth with mesmerizing symmetry. "Selznick's story has the makings of a kid-pleasing classic." — Publishers Weekly