One of the projects we participate in at CA Library is the Advanced Reader's Copy program. ARCs are preview copies that are sent out to readers before the books are published (in some cases, many months before). That way, when the book actually goes on sale, there are already reviews available to help promote the book.
We get a box of ARCs every month or so, and I can tell you, it's pretty exciting to be opening a box of fresh new books that very few people have access to. This month, for example, we received advance copies of two highly anticipated books — the young adult debuts of two extremely popular authors: Jodi Picoult and Philippa Gregory.
Here are the latest Advance Reader's Copies available at CA Library. They are not part of the library collection, so you won't find them in the catalog. See Mr. Bateman in the library if you are interested in borrowing any of them, and if you would like to write a review for the CA Library LibraryThing page, even better!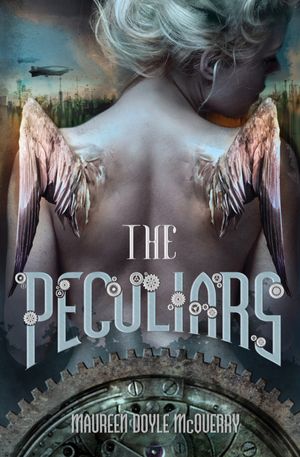 Reckless Heart by Amy Clipston (4/23/12) — Lydia Bontrager's youngest sister is frighteningly ill, and as a good Amish daughter, it falls to Lydia to care for her siblings and keep the household running, in addition to working as a teacher's assistant and helping part time at her grandmother's bakery. Succumbing to stress, Lydia gives in to one wild night and returns home drunk.
The Peculiars by Maureen Doyle McQuerry (5/1/12) — On her 18th birthday, Lena Mattacascar decides to search for her father, who disappeared into the northern wilderness of Scree when Lena was young. Scree is inhabited by Peculiars, people whose unusual characteristics make them unacceptable to modern society. Lena wonders if her father is the source of her own extraordinary characteristics and if she, too, is Peculiar.
The Rock of Ivanhoe (The Celestine Chronicles, Book 1) by Laurisa White Reyes (5/15/12) — The annual Great Quest is about to be announced in Quendel, a task that will determine the future of Marcus and the other boys from the village who are coming of age. The wizard Zyll commands them to find the Rock of Ivanore, but he doesn't tell them what the Rock is exactly or where it can be found. Marcus must reach deep within himself to develop new powers of magic and find the strength to survive the wild lands and fierce enemies he encounters as he searches for the illusive Rock.
Montefiore's Goddaughter by Elizabeth Brooks (5/15/12) — Abigail Crabtree's imaginary world is a precious escape from the waking world. That is until one wintry night, when a sinister horseman appears to wrest it from her in the name of the King of Traumund. Desperate to save her realm, she turns to her godfather—the enchanting Mr. Montefiore—for help. She takes refuge in his desolate country house, where rumors of cruelty and murder abound.
Gilt by Katherine Longshore (5/15/12) — When Kitty Tylney's best friend, Catherine Howard, worms her way into King Henry VIII's heart and brings Kitty to court, she's thrust into a world filled with fabulous gowns, sparkling jewels, and elegant parties. No longer stuck in Cat's shadow, Kitty's now caught between two men—the object of her affection and the object of her desire. But court is also full of secrets, lies, and sordid affairs, and as Kitty witnesses Cat's meteoric rise and fall as queen, she must figure out how to keep being a good friend when the price of telling the truth could literally be her head.
Changeling (Order of Darkness, Book 1) by Philippa Gregory (5/29/12) — Italy, 1453. Seventeen-year-old Luca Vero is brilliant, gorgeous—and accused of heresy. Cast out of his religious order for using the new science to question old superstitious beliefs, Luca is recruited into a secret sect: The Order of the Dragon, commissioned by Pope Nicholas V to investigate evil and danger in its many forms, and strange occurrences across Europe, in this year—the end of days.
Monument 14 by Emmy Laybourne (6/5/12) — Fourteen kids. One superstore. A million things that go wrong. Six high school kids (some popular, some not), two eighth graders (one a tech genius), and six little kids trapped together in a chain superstore build a refuge for themselves inside. While outside, a series of escalating disasters, beginning with a monster hailstorm and ending with a chemical weapons spill, seems to be tearing the world—as they know it—apart.
Lies Beneath by Anne Greenwood Brown (6/12/12) — Calder White lives in the cold, clear waters of Lake Superior, the only brother in a family of murderous mermaids. To survive, Calder and his sisters prey on humans, killing them to absorb their energy. But this summer the underwater clan targets Jason Hancock out of pure revenge. They blame Hancock for their mother's death and have been waiting a long time for him to return to his family's homestead on the lake
Between the Lines by Jodi Picoult & Samantha Van Leer (6/26/12) — New York Times bestselling author Jodi Picoult and her teenage daughter present their first-ever novel for teens, filled with romance, adventure, and humor. Delilah is a bit of a loner who prefers spending her time in the school library with her head in a book—one book in particular. Between the Lines may be a fairy tale, but it feels real. Prince Oliver is brave, adventurous, and loving. He really speaks to Delilah. And then one day Oliver actually speaks to her. Turns out, Oliver is more than a one-dimensional storybook prince.
The White Glove War (Magnolia League Series #2) by Katie Crouch and Grady Hendrix (7/3/2012) — The members of Savannah's Magnolia League have it all: money, beauty, power, and love. Some may call them lucky, but we know better. Spells, potions, and conjures are a girl's best friends, and thanks to the Buzzards — a legendary hoodoo family — the Magnolias never run out of friends.
Dark Companion by Marta Acosta (7/3/12) —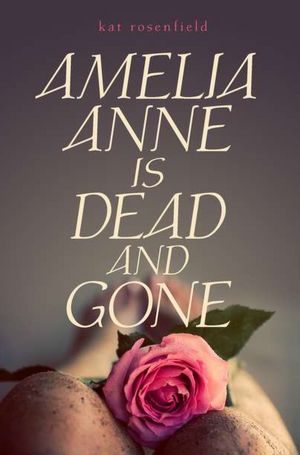 Amelia Anne Is Dead and Gone by Kat Rosenfield (7/5/12) — Becca has always longed to break free from her small, backwater hometown. But the discovery of an unidentified dead girl on the side of a dirt road sends the town—and Becca—into a tailspin. Unable to make sense of the violence of the outside world creeping into her backyard, Becca finds herself retreating inward, paralyzed from moving forward for the first time in her life.
Seraphina by Rachel Hartman (7/10/12) — Four decades of peace have done little to ease the mistrust between humans and dragons in the kingdom of Goredd. Folding themselves into human shape, dragons attend court as ambassadors, and lend their rational, mathematical minds to universities as scholars and teachers. As the treaty's anniversary draws near, however, tensions are high.
Before You Go by James Preller (7/17/12) — The summer before his senior year, Jude (yes, he's named after the Beatles song) gets his first job, falls in love for the first time, and starts to break away from his parents. Jude's house is kept dark, and no one talks much—it's been that way since his little sister drowned in a swimming pool seven years ago when Jude was supposed to be watching her. Now, Jude is finally starting to live. Really live. And then, life spins out of control. Again.
False Memory by Dan Krokos (8/14/12) — Miranda wakes up alone on a park bench with no memory. In her panic, she releases a mysterious energy that incites pure terror in everyone around her. Except Peter, a boy who isn't at all surprised by Miranda's shocking ability. Left with no choice but to trust this stranger, Miranda discovers she was trained to be a weapon and is part of an elite force of genetically-altered teens who possess flawless combat skills and powers strong enough to destroy a city.
Splendors and Glooms by Laura Amy Schlitz (8/28/12) —