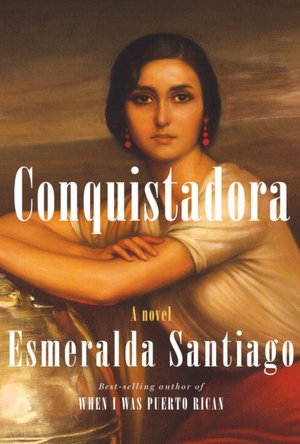 I have been spending a few weeks compiling a bibliography of novels that are set in Latin American countries and territories, from Mexico to the Carribean, Central and South America.
You'll see that I have listed all of the countries below, even if we don't currently have any novels set in that country; this is a reminder for me to try to find some more novels to add to the collection.
If you'd like more details on a particular title, or would like to check its availability at CA Library, visit the CA Library Catalog.
Here is a link to a PDF of this list — Latin American Country Bibliography
Mexico
The Heart Is Not A Size / Beth Kephart — Fifteen-year-old Georgia learns a great deal about herself and her troubled best friend Riley when they become part of a group of suburban Pennsylvania teenagers that go to Anapra, a squatters village in the border town of Juarez, Mexico, to undertake a community construction project.
The Goldsmith's Daughter / Tanya Landman — Fifteen-year-old Itacate, who lives under the rule of Aztec Emperor Montezuma, studies goldsmithing–although it is forbidden for women to do so–under her father, and when strangers begin approaching the city, she wonders if the prophecy that she will bring ruin to her people will be fulfilled.
The Last Prince Of The Mexican Empire : A Novel Based On The True Story / C.M. Mayo — A sweeping historical novel of Mexico during the short, tragic, at times surreal, reign of Emperor Maximilian and his court.
Far From Gringo Land / Edward Myers — Seventeen-year-old Rick Dresner travels from Colorado to the barrio of Santo Domingo, Mexico, to help family friends build a new house and learns lessons about poverty, hospitality, pride, and living as a member of the minority.
What The Moon Saw : A Novel / by Laura Resau — Fourteen-year-old Clara Luna spends the summer with her grandparents in the tiny, remote village of Yucuyoo, Mexico, learning about her grandmother's life as a healer, her father's decision to leave home for the United States, and her own place in the world
Night Of Sorrows : A Novel / Frances Sherwood — Malintzin, an Aztec princess who serves as slave, translator, and mistress to Spanish conquistador Hernan Cortes, finds herself torn between her loyalty to her people and the man who would destroy them.
Sofi Mendoza's Guide To Getting Lost In Mexico / by Malín Alegría — When Southern California high school senior Sofi Mendoza lies to her parents and crosses the border for a weekend party, she has no idea that she will get stuck in a Mexican village with family she has never met before, unable to return to the United States and the easy life she knew.
Red Glass / Laura Resau — Sixteen-year-old Sophie has been frail and delicate since her premature birth, but discovers her true strength during a journey through Mexico, where the six-year-old orphan her family hopes to adopt was born, and to Guatemala, where her would-be boyfriend hopes to find his mother and plans to remain.
La Línea / Ann E. Jaramillo — When fifteen-year-old Miguel's time finally comes to leave his poor Mexican village, cross the border illegally, and join his parents in California, his younger sister's determination to join him soon imperils them both.
Like Water For Chocolate / Laura Esquivel: tr. by Carol Christensen and Thomas Christensen. — This "tall-tale, fairy-tale, soap opera romance, Mexican cookbook, and home-remedy handbook all rolled into one" (San Francisco Chronicle) is available in trade paper for the first time, with the original art from the hardcover.
Guatemala
Journey of Dreams / Marge Pellegrino — When their village is destroyed in the Guatemalan Civil War, Tomasa and her family, except her mother and brother, who have been taken by the authorities, begin the long trek north in search of somewhere they will be safe.
Red Glass / Laura Resau — Sixteen-year-old Sophie has been frail and delicate since her premature birth, but discovers her true strength during a journey through Mexico, where the six-year-old orphan her family hopes to adopt was born, and to Guatemala, where her would-be boyfriend hopes to find his mother and plans to remain.
Tree Girl / Ben Mikaelsen — When, protected by the branches of one of the trees she loves to climb, Gabriela witnesses the destruction of her Mayan village and the murder of nearly all its inhabitants, she vows never to climb again until, after she and her traumatised sister find safety in a Mexican refugee camp, she realizes that only by climbing and facing their fears can she and her sister hope to have a future.
Honduras
Hurricane : A Novel / Terry Trueman — A fictional account of one of the worst storms to hit the Caribbean–Hurricane Mitch in 1998–told from the perspective of a thirteen-year-old boy living in a small village in Honduras.
El Salvador
Nicaragua
Costa Rica
Panama
Cuba
The Red Umbrella / Christina Diaz Gonzalez — In 1961 after Castro has come to power in Cuba, fourteen-year-old Lucia and her seven-year-old brother are sent to the United States when her parents, who are not in favor of the new regime, fear that the children will be taken away from them as others have been.
Dominican Republic
In The Time Of The Butterflies / Julia Alvarez — A fictionalized account of four sisters in the Dominican Republic under the dictatorship of General Trujillo.
Puerto Rico
Conquistadora : A Novel / Esmeralda Santiago — Drawn to the exotic island of Puerto Rico by the diaries of an ancestor who traveled there with Ponce de León, Ana Cubillas becomes involved with enamored twin brothers Ramón and Inocente before convincing them to claim a sugar plantation they have inherited.
The Meaning Of Consuelo / Judith Ortiz Cofer — A Puerto Rican girl coming of age in the 1950s struggles to negotiate her own terms of survival within the confines of her culture.
Venezuela
Colombia
Tales From The Town Of Widows & Chronicles From The Land Of Men / James Cañón — After their men are kidnapped by communist guerillas, the women of a mountain village in Colombia learn how to survive and create a peaceful new community. Four of the men return years later, forcing the women to negotiate between past and present, custom and independence.
Love In The Time Of Cholera / Gabriel García Márquez ; translated from the Spanish by Edith Grossman — Set in a country on the Caribbean coast of South America, this is a story about a woman and two men and their entwined lives.
Chronicle Of A Death Foretold / Gabriel García Márquez ; translated from the Spanish by Gregory Rabassa — A mysterious and haunting tale of romance and murder, that begins with the marriage of a man and a woman in love. But when he inexplicably mistreats his beloved on the night of the wedding, he is in turn murdered by her brothers, and we are left with a strange sense of inevitability and passions gone terribly awry.
Ecuador
The Queen of Water / Laura Resau and María Virginia Farinango — Living in a village in Ecuador, a Quechua Indian girl is sent to work as an indentured servant for an upper class "mestizo" family.
The Indigo Notebook / Laura Resau — Fifteen-year-old Zeeta comes to terms with her flighty mother and their itinerant life when, soon after moving to Ecuador, she helps an American teenager find his birth father in a nearby village.
Peru
Useful Fools / C.A. Schmidt — A fifteen-year-old Peruvian boy, whose mother runs a clinic for poor village children, becomes caught up in the war after Senderistas bomb the clinic, killing his mother and throwing his family into turmoil.
Go And Come Back : A Novel / by Joan Abelove — Alicia, a young tribeswoman living in a village in the Amazonian jungle of Peru, tells about the two American women anthropologists who arrive to study her people's way of life.
Bolivia
Paraguay
Chile
The Killer's Tears / Anne-Laure Bondoux ; translated from the French by Y. Maudet — A young boy, Paolo, and the man who murdered his parents, Angel, gradually become like father and son as they live and work together on the remote Chilean farm where Paolo was born.
The House Of The Spirits / Isabel Allende ; translated from the Spanish by Magda Bogin — The epic story of the passionate Trueba family begins at the turn of the century in South America.
Argentina
The Disappeared / Gloria Whelan — Silvia tries to save her brother, Eduardo, after he is captured by the military government in 1970s Argentina.
Uruguay