Welcome to the Monday Morning Book Buzz, the first anniversary edition! One year ago this week, I started the Book Buzz as a way to keep track of books that are being published during the week, as both a public service and a library collection development tool. And every week since, I've checked the 'Coming Soon' pages at Barnes and Noble and listed the bestselling pre-sale titles right here.
The format has changed a bit from that first post. Upcoming titles are organized by audience now, with listings for young adult fiction, general fiction and nonfiction (and graphic novels on occasion). Titles are also sorted by popularity, with the bestselling pre-sales listed first.
Some books will be added to the Academy Library collection; if you read about a title that you would like added to the collection, let me know by either commenting on this post or by contacting me directly at the Library.
If you would like to subscribe to the CA Library Blog, click the Entries (RSS) button at the top of the menu on the right and add the link to your favorite news aggregator. You can also follow us on Facebook by visiting http://www.facebook.com/calibrary and hitting the 'Like' button.
This week's releases are listed by category: Young Adult Fiction, General Fiction and Nonfiction. On-sale dates are indicated in parentheses.
Notable New Releases for the week of June 25th:
Young Adult Fiction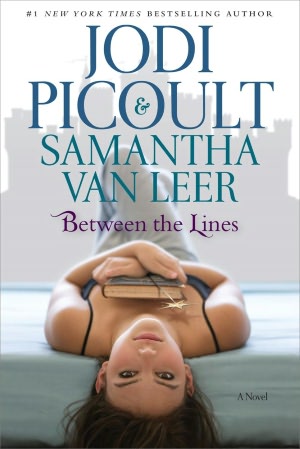 Between the Lines by Jodi Picoult and Samantha Van Leer (6/26/2012) —New York Times bestselling author Picoult and her teenage daughter present their first-ever novel for teens, filled with romance, adventure, and humor.
Delilah is a bit of a loner who prefers spending her time in the school library with her head in a book — one book in particular. Between the Lines may be a fairy tale, but it feels real. Prince Oliver is brave, adventurous, and loving — and more than a one-dimensional storybook prince. He's a restless teen who is trapped in a literary existence and hates that his entire life is predetermined. He's sure there's more for him out there in the real world, and Delilah might just be his key to freedom.
"The tender, positive tone and effective pacing that builds to a satisfying finish will inspire readers to pass the book to a friend—or reread it themselves." — Booklist
Before I Wake by Rachel Vincent (6/26/2012) — Kaylee Cavanaugh, killed by a monster intent on stealing her soul, is back at school after "recovering", but to remain in the human world she must reclaim others' stolen souls.
Smart Girls Get What They Want by Sarah Strohmeyer (6/26/2012) — Gigi, Bea, and Neerja are best friends and total overachievers. Even if they aren't the most popular girls in school, they aren't too worried. They know their real lives will begin once they get to their Ivy League colleges. There will be ivy, and there will be cute guys in the libraries (hopefully with English accents)! But when an unexpected event shows them they're missing out on the full high school experience, it's time to come out of the honors lounge and into the spotlight."Smart readers will find a heroine in girly, intellectual Gigi—all the while winking at her nerdy jokes." — Publishers Weekly
Dust Girl (American Fairy Trilogy Series #1) by Sarah Zettel (6/26/2012) — Callie LeRoux lives in Slow Run, Kansas, helping her mother run their small hotel and trying not to think about the father she's never met. Lately all of her energy is spent battling the constant storms plaguing the Dust Bowl and their effects on her health. When her mother goes missing in a dust storm, Callie is left alone. Her only hope comes from a mysterious man offering a few clues about her destiny and the path she must take to find her parents in "the golden hills of the west". "This cracking good mixture of magic and place will leave readers eagerly awaiting the sequel." — Kirkus Reviews
A Midsummer Tights Dream by Louise Rennison (6/26/2012) — In this sequel to Withering Tights, Tallulah Casey is back and ready to Irish-comedy-dance her way through another term at Dother Hall, but now that she's been officially admitted to the performing arts program, that won't cut it anymore. Especially if she's going to help raise enough money to keep the school from closing at the end of the year.
General Fiction
On a seemingly ordinary Saturday in a California suburb, Julia and her family awake to discover, along with the rest of the world, that the rotation of the earth has suddenly begun to slow. The days and nights grow longer and longer, gravity is affected, the environment is thrown into disarray. Yet as she struggles to navigate an ever-shifting landscape, Julia is also coping with the normal disasters of everyday life—the fissures in her parents' marriage, the loss of old friends, the hopeful anguish of first love, the bizarre behavior of her grandfather who, convinced of a government conspiracy, spends his days obsessively cataloging his possessions. As Julia adjusts to the new normal, the slowing inexorably continues.
"Beautifully written and with great appeal for both teens and adults, this combination of an end-of-the-world story line with coming-of-age fiction equals a tour de force." — Library Journal
Bloodline (Sigma Force Series) by James Rollins (6/26/2012) — Painter Crowe and his team of elite operatives are recruited on a mission to rescue a pregnant American, who is the daughter of the president and has been kidnapped by Somali pirates.
Summerland by Elin Hilderbrand (6/26/2012) — When Penny Alistair dies and her twin brother Hobby is left in a coma from a car crash on the evening of Nantucket High's traditional graduation bonfire on the beach, Zoe, the twins' mother, is forced to face the truth about what happened to them and her role in the accident."Fans of realistic fiction will find themselves devouring this novel to discover what really happened that night on the beach." — Library Journal
Courageous by Diana Palmer (6/26/2012) — Special Forces Officer Winslow Grange, having been sent to the jungles of South America to help a general gain control of his nation, is distracted when the daughter of his foreman arrives unannounced and sets out to prove to him he needs her in his life.
Heartbroken by Lisa Unger (6/26/2012) — The story of three women on Heart Island and their parallel struggles to overcome the challenges in their lives as well as how they deal with the consequences of their actions."Unger delivers compelling, fully drawn characters while at the same time putting the thrill in thriller." — Booklist starred review
The Line Between Here and Gone (Forensic Instincts Series #2) by Andrea Kane (6/26/2012) — Each day is a struggle for Amanda Gleason's newborn son as he battles a rare immune deficiency. Justin's best chance for a cure lies with his father, who was murdered before Amanda even realized she carried his child. Or was he? One emailed photo changes everything, planting a seed of doubt that Amanda latches on to for dear life. "Engaging characters help drive the twisty plot, which builds to a stunning conclusion." — Publishers Weekly
Sky Dragons: Dragonriders of Pern by Anne McCaffrey and Todd McCaffrey (6/26/2012) — From the New York Times bestselling mother-and-son team of Anne McCaffrey and Todd McCaffrey comes the final installment in the riveting Pern saga. All of Pern is recovering from a plague that killed many of the dragons leaving the planet helpless when a band of dragons are found on an unexplored island lead by Xhinna.
The Cutting Edge by Linda Howard (7/1/2012) — Brett Rutland is sent to Los Angeles to find an embezzler in the company he works for when he meets Tessa Conway and falls in love. But once he finds the embezzler, his world comes crashing down. "Howard's poignant tale of corporate espionage, originally published in 1985 and available now in hardcover for the first time, will touch readers' hearts." — Booklist
Nonfiction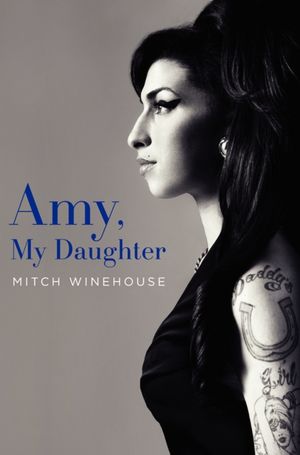 Amy, My Daughter by Mitch Winehouse (6/26/2012) — Mitch Winehouse, father of the late English singer-songwriter Amy Winehouse, discusses his daughter's childhood, career and accomplishments in music, and addiction to drugs and alcohol.
Yes, Chef by Marcus Samuelsson (6/26/2012) — World-renowned chef Samuelsson chronicles his life, from his birth in Ethiopia, his adoption in to a Swedish family at age three, learning to cook from his Swedish grandmother, working at the most demanding and cutthroat restaurants Switzerland and France, and the opening of the beloved Red Rooster restaurant in Harlem.
The Receptionist: An Education at The New Yorker by Janet Groth (6/26/2012) — Thanks to a successful interview with a painfully shy E. B. White, a beautiful nineteen-year-old hazel-eyed Midwesterner landed a job as receptionist at The New Yorker. There she stayed for two decades, becoming the general office factotum—watching and registering the comings and goings, marriages and divorces, scandalous affairs, failures, triumphs, and tragedies of the eccentric inhabitants of the eighteenth floor.
Watergate: The Hidden History: Nixon, The Mafia, and The CIA by Lamar Waldron (6/26/2012) — Waldron's investigative research adds crucial missing pieces to the Watergate story—information that President Nixon wanted, but couldn't get, and that wasn't available to the Senate Watergate Committee or to Woodward and Bernstein. This new information not only reveals remarkable insights into Nixon's motivation for Watergate, but also answers the two most important remaining questions: What were the Watergate burglars after? And why was Nixon willing to risk his Presidency to get it?