Welcome to the Monday Morning Book Buzz, a preview of notable books being released this week. Some of them will be added to the Academy Library collection; if you read about a title that you would like added to the collection, let me know by either commenting on this post or by contacting me directly at the Library.
If you would like to subscribe to the CA Library Blog, click the Entries (RSS) button at the top of the menu on the right and add the link to your favorite news aggregator. You can also follow us on Facebook by visiting http://www.facebook.com/calibrary and hitting the 'Like' button.
This week's releases are listed by category: Young Adult Fiction, General Fiction and Nonfiction. On-sale dates are indicated in parentheses.
Notable New Releases for the week of December 31st:
Young Adult Fiction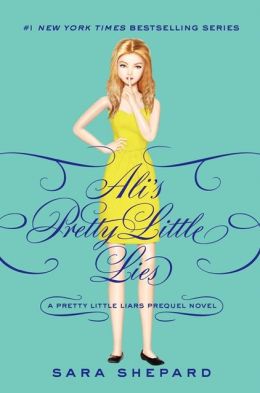 Pretty Little Liars: Ali's Pretty Little Lies by Sara Shepard (1/2/2013) — Before there was A, there was Alison DiLaurentis. Boys wanted to date her, girls wanted to be her, and somebody wanted her dead. Set in the weeks leading up to Ali's murder, this special Pretty Little Liars tale is told by the prettiest little liar of all: Ali herself. For the first time ever, we see how the mystery began…and how Alison DiLaurentis's life ended.
Splintered by A. G. Howard (1/1/2013) — A descendant of the inspiration for Alice's Adventures in Wonderland, sixteen-year-old Alyssa Gardner fears she is mentally ill like her mother until she finds that Wonderland is real and, if she passes a series of tests to fix Alice's mistakes, she may save her family from their curse. "More Tim Burton than Lewis Carroll, a sensuous version of Alice's adventures for the Hot Topic crowd." — Kirkus Reviews
Altered by Jennifer Rush (1/1/2013) — Seventeen-year-old Anna finds herself on the run from her father's enigmatic Agency, along with the four teen boys the Agency had been experimenting on, as they try to make sense of erased memories, secret identities, and genetic alteration. "[Anna's] interactions with the boys…keep the story moving quickly, along with a steady unfolding of revelations and events." — Publishers Weekly
The Essence by Kimberly Derting (1/1/2013) — Seventeen-year-old Charlaina "Charlie" Hart has defeated the tyrant Queen Sabara and taken control of Ludania, only to have Sabara's soul fuse itself with her own.
Falling for You by Lisa Schroeder (1/1/2013) — Very good friends, her poetry notebooks, and a mysterious "ninja of nice" give seventeen-year-old Rae the strength to face her mother's neglect, her stepfather's increasing abuse, and a new boyfriend's obsessiveness.
Zom-B Underground by Darren Shan (1/1/2013) — B, a zombie with a brain that still works, wakes up in a military complex and is forced to join the new UK military regime.
Casualties of War (Vietnam Series #4) by Chris Lynch (1/1/2013) — One of four friends who have volunteered to fight in the Vietnam War, the intellectual Beck is in the Air Force, where he is part of a crew spraying Agent Orange, but the destruction of the jungle and his isolation from the fighting going on below is starting to effect him. "Lynch's Vietnam War series concludes with the final narrative of four friends caught in the chaos of war….an excellent war saga that will leave readers feeling they have been through something monumental." — Kirkus Reviews
Catherine by April Lindner (1/1/2013) — In this retelling of Wuthering Heights, Catherine explains how she fell in love with a brooding musician and left her family to return to him, and her daughter describes searching for her mother many years later. "The dramatic events touched by love, loss, and longing have all the juicy elements readers will appreciate." — Booklist
Prophecy by Ellen Oh (01/02/2013) — Kira's the only female in the king's army, and she's also the prince's bodyguard. She's a demon slayer and an outcast, hated by nearly everyone in her home city of Hansong. And, she's their only hope when murdered kings and discovered traitors point to a demon invasion, sending Kira on the run with the young prince. "Fans of Kristin Cashore's Graceling will be drawn to the despised warrior princess; fans of Cindy Pon's Silver Phoenix will love the setting." — Kirkus Reviews
Teeth by Hannah Moskowitz (01/01/2013) — Rudy's life is flipped upside-down when his family moves to a remote island in a last attempt to save his sick younger brother. Then he meets Diana, who makes him wonder what he even knows about love, and Teeth, who makes him question what he knows about anything. He soon learns that Teeth has terrible secrets. Violent secrets. Secrets that will force Rudy to choose between his own happiness and his brother's life. "Provocative, unsettling, complex and multilayered." — Kirkus starred review
Empty by K.M. Walton (01/01/2013) — A girl tumbles into a downward spiral when a romantic encounter turns violent in this heartwrenching novel from the author of Cracked.
The Fire Horse Girl by Kay Honeyman (01/01/2013) — When Jade Moon, born in the unlucky year of the Fire Horse, and her father immigrate to America in 1923 and are detained at Angel Island Immigration Station, Jade Moon is determined to find a way through and prove that she is not cursed. "Historical details create a strong sense of setting, and readers will recognize that [Jade's] inner fire is an asset, and that she's much more than the sign under which she was born." — Publishers Weekly
General Fiction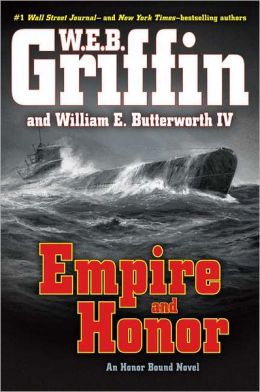 Nonfiction