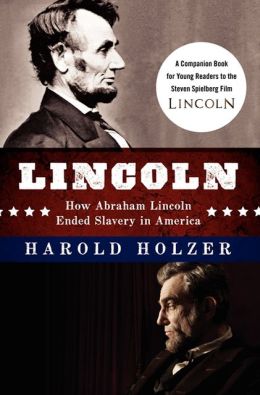 We recently added some new titles to the CA Library collection. Here are the books that are going on the nonfiction side of the New Books section:
Faces From the Past: Forgotten People of North America by James M. Deem — An absorbing introduction to anthropological facial reconstruction.
Good Prose: The Art of Nonfiction by Tracy Kidder and Richard Todd — Kidder and Todd explore three major nonfiction forms: narratives, essays, and memoirs.
The Little Book of Economics: How the Economy Works in the Real World by Greg Ip — Revised and updated, this is an accessible, thoroughly engaging look at how the economy really works and its role in your everyday life.
Outside Shot: Big Dreams, Hard Times, and One County's Quest for Basketball Greatness by Keith O'Brien — An epic journey, from the bluegrass hills and broken homes of rural America, to inner-city Lexington, to Kentucky's most hallowed hall: Rupp Arena, where high school tournament games are known to draw twenty-thousand people, and where, for the players and their fans, it feels like anything is possible.
Real Courage: The Story of Harper Lee  by Katherine Don — In this latest addition to a series that celebrates well-known authors across different eras and countries, Don provides biographical details, showing how Lee came to write her best-selling, award-winning novel To Kill A Mockingbird, and provide facts regarding its promotion and reception.
Rick Riordan by Barry Sparks — Biography of one of the most popular writers in the United States. In 2011, Rick Riordan had six books listed on USA Today's Top 100 Books, and he was sixth on Forbes's list of highest-paid authors. His books have sold more than 30 million copies and been translated into thirty-seven languages.
Suzanne Collins by Kerrily Sapet — Biography of the author of the bestselling Hunger Games series. Collins tells tales of bravery and love at the worst of times. Her books carry a strong antiviolence message — one she hopes will spur her readers to consider their world and the role they play in it.
Foodopoly: The Battle Over the Future of Food and Farming in America by Wenonah Hauter — Hauter, the executive director of Food & Water Watch, presents a shocking account of how agricultural policy has been hijacked by lobbyists, driving out independent farmers and food processors in favor of big business. "A forceful argument about our dysfunctional food system." — Kirkus Reviews
Friendfluence: The Surprising Ways Friends Make Us Who We Are by Carlin Flora — Discover the unexpected ways friends influence our personalities, choices, emotions, and even physical health in this fun and compelling examination of friendship, based on the latest scientific research and ever-relatable anecdotes.
Lincoln: How Abraham Lincoln Ended Slavery in America by Harold Holzer — A new book—and companion to the Steven Spielberg film—tracing how Abraham Lincoln came to view slavery . . . and came to end it.
World War Two: A Short History by Norman Stone — Stone provides a remarkably concise account of the deadliest war of human history, showing how the conflict roared to life from the ashes of World War One.
Mankind: The Story of All Of Us by Pamela D. Toler — In conjunction with History Channel's hit television series by the same name, Mankind is a sweeping history of humans from the birth of the Earth and hunting antelope in Africa's Rift Valley to the present day with the completion of the Genome project and the birth of the seven billionth human. Toler is a member of the World History Association and the American Society of Journalists and Authors, and is particularly interested in the times and places where two cultures meet and change each other.
Marvel Comics: The Untold Story by Sean Howe — An unvarnished, unauthorized, behind-the-scenes account of one of the most dominant pop cultural forces in contemporary America. "Brilliantly juxtaposes Marvel with its best characters: flawed and imperfect, but capable of achieving miraculous feats." — Kirkus Reviews
The Rebellious Life of Mrs. Rosa Parks by Jeanne Theoharis — The definitive political biography of Rosa Parks examines her six decades of activism, challenging perceptions of her as an accidental actor in the civil rights movement. "Even though her refusal to give up her bus seat sparked a revolution, Rosa Parks was no accidental heroine. She was born to it, and Theoharis ably shows us how and why." — Kirkus Reviews
A Higher Call: An Incredible True Story of Combat and Chivalry in the War-Torn Skies of World War II by Adam Makos and Larry Alexander — The true story of two pilots whose lives collide in the skies over wartime Germany. The American—2nd Lieutenant Charlie Brown, a former farm boy from West Virginia who came to captain a B-17, and the German—2nd Lieutenant Franz Stigler, a former airline pilot from Bavaria who sought to avoid fighting in World War II. "A riveting story of humanity and mercy set against the ghastly backdrop of war." — Publishers Weekly
The Anti-Education Era: Creating Smarter Students through Digital Learning by James Paul Gee — The future of schooling looks to be a multibillion dollar business where technology is used to individualize education for every student, creating further inequity. Education expert Gee shows that the solution—and perhaps even our survival—lies in what he calls synchronized intelligence, a way of organizing people and their digital tools to solve problems, produce knowledge, and create innovation in a world where more people count and contribute.
Hope Solo: My Story (Young Readers' Edition) by Hope Solo — In this young readers' edition of Hope Solo's exciting life story, adapted from Solo: A Memoir of Hope, the Olympic gold medalist and starting goalkeeper for the U.S. women's national soccer team gives readers behind-the-scenes details of her life on and off the field.
The Liberator: One World War II Soldier's 500-Day Odyssey from the Beaches of Sicily to the Gates of Dachau by Alex Kershaw — The true story of the bloodiest and most dramatic march to victory of the Second World War: the battlefield odyssey of a maverick U.S. Army officer and his infantry unit as they fought for over five hundred days to liberate Europe – from the invasion of Italy to the gates of Dachau. "This engrossing wartime narrative offers a fresh look at the European campaign and an intimate sense of the war's toll on individual participants." — Kirkus Reviews
On the Map: A Mind-Expanding Exploration of the Way the World Looks by Simon Garfield — The bestselling author of Just My Type reveals the fascinating relationship between man and map. Garfield explores the unique way that maps relate and realign our history—and reflect the best and worst of what makes us human. "A fine, fun presentation of the brand of cartography that continues to whet our imaginations." — Kirkus Reviews
One For The Books by Joe Queenan — One of America's leading humorists and author of the bestseller Closing Time examines his own obsession with books. Acerbically funny yet passionate and oddly affectionate, this is a reading experience that true book lovers will find unforgettable.