Welcome to the Monday Morning Book Buzz, a preview of notable books being released this week. Some of them will be added to the Academy Library collection; if you read about a title that you would like added to the collection, let me know by either commenting on this post or by contacting me directly at the Library.
If you would like to subscribe to the CA Library Blog, click the Entries (RSS) button at the top of the menu on the right and add the link to your favorite news aggregator. You can also follow us on Facebook by visiting http://www.facebook.com/calibrary and hitting the 'Like' button.
This week's releases are listed by category: Teen Fiction, General Fiction and Nonfiction. On-sale dates are indicated in parentheses.
Notable New Releases for the week of March 4th:
Teen Fiction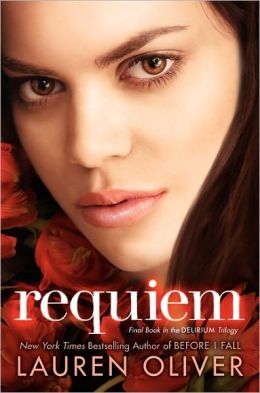 Requiem (Delirium Series #3) by Lauren Oliver (3/5/2013) — This exciting finale to Lauren Oliver's New York Times bestselling Delirium trilogy is a riveting blend of nonstop action and forbidden romance in a dystopian United States. Now an active member of the resistance, Lena has transformed — the nascent rebellion that was underway in Pandemonium has ignited into an all-out revolution in Requiem, and Lena is at the center of the fight. "Before starting, readers should turn off their cellphones and wipe their schedules clean, because once they open the book, they won't be able to stop." — Kirkus starred review
Emblaze by Jessica Shirvington (3/5/2013) — Violet Eden is part angel and part human and is caught up in an ancient battle between dark and light, she must choose her path because the wrong decision could cost not only her life but her eternity. "[The] surprise ending will surely leave readers wanting more." — Kirkus Reviews
The Nightmare Affair by Mindee Arnett (03/05/2013) — Sixteen-year-old Dusty Everhart breaks into houses late at night, but not because she's a criminal. No, she's a Nightmare. Literally.
When We Wuz Famous by Greg Takoudes (03/05/2013) — Francisco Ortiz, a handsome straight-A student and gifted basketball player from the barrio, wins a full scholarship to an elite boarding school. His future seems promising. But soon after Francisco moves into the dorm, his new classmates assume the worst of him.  "Intense and determinedly realistic, this story will leave a lasting impression on readers." — Publishers Weekly
Dr. Bird's Advice for Sad Poets by Evan Roskos (03/05/2013) — A sixteen-year-old boy wrestling with depression and anxiety tries to cope by writing poems, reciting Walt Whitman, hugging trees, and figuring out why his sister has been kicked out of the house. "Bravely facing real sorrow, James confronts his problems with grace and courage." — Publishers Weekly
Flowers in the Sky by Lynn Joseph (03/05/2013) — Fifteen-year-old Nina immigrates from the Dominican Republic to New York to live with her older brother and must reconcile the realities of Washington Heights with the dreams of the U.S. her mami envisioned for her. "An absorbing picture of a thoughtful young woman navigating a challenging new environment with intelligence, moral courage, and grace." — Horn Book
Legacy of the Clockwork Key by Kristin Bailey (03/05/2013) — An orphaned sixteen-year-old servant in Victorian England finds love while unraveling the secrets of a mysterious society of inventors and their most dangerous creation.
Let the Sky Fall by Shannon Messenger (03/05/2013) — Ten years after surviving the tornado that killed his parents, Vane Weston, now seventeen, has no memory of that fateful day but dreams of a beautiful girl who, he now learns, is not only real, she is his guardian sylph, who harnesses the power of the wind. "Characterization elevates this romance over similar offerings in a crowded genre." — Kirkus Reviews
Permanent Record by Leslie Stella (03/05/2013) — For sixteen-year-old Badi Hessamizadeh, life is a series of public humiliations. After withdrawing from public school under mysterious circumstances, Badi enters Magnificat Academy. Grappling with his Iranian-American identity, clinical depression, bullying, and a barely bottled rage, Bud is an outcast who copes by resorting to small revenges and covert acts of defiance.
General Fiction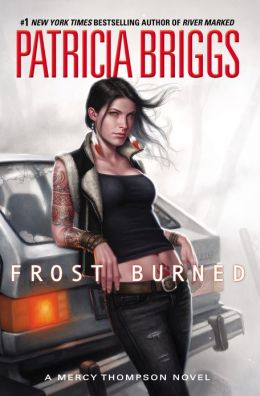 Frost Burned (Mercy Thompson Series #7) by Patricia Briggs (3/5/2013) — Mercy Thompson's life has undergone a seismic change. Becoming the mate of Adam Hauptman—the charismatic Alpha of the local werewolf pack—has made her a stepmother to his daughter Jesse, a relationship that brings moments of blissful normalcy to Mercy's life. But on the edges of humanity, what passes for a minor mishap on an ordinary day can turn into so much more.
The Striker by Clive Cussler (3/5/2013) — It is 1902, and a bright, inexperienced young man named Isaac Bell, only two years out of his apprenticeship at the Van Dorn Detective Agency, has an urgent message for his boss. Hired to hunt for radical unionist saboteurs in the coal mines, he is witness to a terrible accident that makes him think that something else is going on.
The Last Threshold (Neverwinter Saga #4) by R. A. Salvatore (3/5/2013) —  In the final book of the #4 New York Times best-selling Neverwinter Saga, Drizzt Do'Urden navigates a winding path littered with secrets and lies.
Damascus Countdown by Joel C. Rosenberg (3/5/2013) — All eyes are on the Middle East when Israel  successfully launches a first strike on Iran, taking out all of their nuclear sites and six of their nuclear warheads—and causing The Twelfth Imam to order a full-scale retaliation. US President William Jackson threatens to support a UN Security Council resolution condemning the Jewish State for unprovoked and unwarranted acts of aggression.
Sweet Tea Revenge by Laura Childs (3/5/2013) — In the latest novel from the New York Times bestselling author of The Agony of the Leaves, Indigo Tea Shop owner Theodosia Browning may always be a bridesmaid, never a bride, but one groom is never going to make it to the altar.
Shadow of Freedom by David Weber (3/5/2013) — In book #18 in the multiple New York Times best-selling Honor Harrington series, the Royal Manticoran Navy fights space battles alongside planetary rebels as its old rival, the corrupt Solarian League, begins to crumble.
What Darkness Brings: A Sebastian St. Cyr Mystery by C. S. Harris (3/5/2013) — The death of a notorious London diamond merchant draws aristocratic investigator Sebastian St. Cyr and his new wife Hero into a sordid world of greed, desperation, and the occult, when the husband of Sebastian's former lover Kat Boleyn is accused of the murder.
Night Moves (Doc Ford Series #20) by Randy Wayne White (3/5/2013) — The twentieth Doc Ford novel from the New York Times–bestselling author. Both Doc Ford and his friend Tomlinson have buried secrets. Now one of those secrets is about to come alive—with a vengeance.
A Dying Fall (Ruth Galloway Series #5) by Elly Griffiths (3/5/2013) — Ruth Galloway is shocked when she learns that her old university friend Dan Golding has died tragically in a house fire. But the death takes on a sinister cast when Ruth receives a letter from Dan written just before he died.
Murder Below Montparnasse (Aimee Leduc Series #13) by Cara Black (3/5/2013) — A long-lost Modigliani portrait, a grieving brother's blood vendetta, a Soviet secret that's been buried for 80 years—Parisian private investigator Aimée Leduc's current case is her most exciting one yet.
The Accursed by Joyce Carol Oates (3/5/2013) — Princeton, New Jersey, at the turn of the twentieth century: a tranquil place to raise a family, a genteel town for genteel souls. But something dark and dangerous lurks at the edges of the town, corrupting and infecting its residents. Vampires and ghosts haunt the dreams of the innocent. A powerful curse besets the elite families of Princeton; their daughters begin disappearing.
The Family Way by Rhys Bowen (3/5/2013) — Molly Murphy—now Molly Sullivan—is a year into her marriage, expecting her first child, and confined to the life of a housewife. She's restless and irritable in the enforced idleness of pregnancy and the heat of a New York summer in 1905. So when a trip to the post office brings a letter addressed to her old detective agency asking her to locate a missing Irish serving maid, Molly figures it couldn't hurt to at least ask around
Jacob's Folly: A Novel by Rebecca Miller (3/5/2013) — In eighteenth-century Paris, Jacob Cerf is a Jew, a peddler of knives, saltcellars, and snuffboxes. Despite a disastrous teenage marriage, he is determined to raise himself up in life, by whatever means he can. More than two hundred years later, Jacob is amazed to find himself reincarnated as a fly in the Long Island suburbs of twenty-first-century America, his new life twisted in ways he could never have imagined.
Nonfiction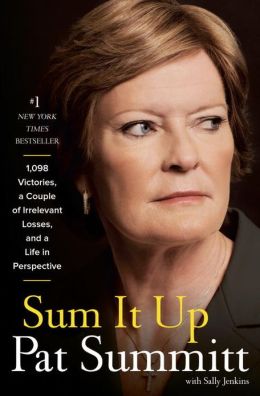 Wave by Sonali Deraniyagala (3/5/2013)