Welcome to the Monday Morning Book Buzz, a preview of notable books being released this week. Some of them will be added to the Academy Library collection; if you read about a title that you would like added to the collection, let me know by either commenting on this post or by contacting me directly at the Library.
If you would like to subscribe to the CA Library Blog, click the Entries (RSS) button at the top of the menu on the right and add the link to your favorite news aggregator. You can also follow us on Facebook by visiting http://www.facebook.com/calibrary and hitting the 'Like' button.
This week's releases are listed by category: Teen Fiction, General Fiction and Nonfiction. On-sale dates are indicated in parentheses.
Notable New Releases for the week of May 6th:
Teen Fiction
The 5th Wave by Rick Yancey (5/7/2013) — Cassie Sullivan, the survivor of an alien invasion, must rescue her young brother from the enemy with help from a boy who may be one of them. "Nothing short of amazing." — Kirkus starred review
Mystic by Alyson Noël (05/07/2013) — Since arriving in the dusty desert town of Enchantment, everything in Daire Santos life has changed…and not always for the better. While she's come to accept and embrace her new powers as a Soul Seeker, Daire struggles with the responsibility she holds navigating between the worlds of the living and the dead–and her mission to defeat the evil Cade Richter.
Invisibility by Andrea Cremer and David Levithan (05/07/2013) — To break his curse of invisibility, a boy is helped by a girl, who is the only one who can see him.
Savage Blue (The Vicious Deep Series #2) by Zoraida Cordova (05/07/2013) — The ocean is a vicious place. Deeper and darker than Tristan could have imagined. Beneath its calm blue surface, an ancient battle is churning—and no one is safe.
Icons by Margaret Stohl (05/07/2013) — After an alien force known as the Icon colonizes Earth, decimating humanity, four surviving teenagers must piece together the mysteries of their pasts–in order to save the future. "The strong messages of questioning authority, daring to resist injustice, and loyalty to one's group will resonate with teens who loved The Hunger Games." — Booklist
Nantucket Blue by Leila Howland (05/07/2013) — Seventeen-year-old Cricket Thompson is planning on spending a romantic summer on Nantucket Island near her long time crush, Jay–but the death of her best friend's mother, and her own sudden intense attraction to her friend's brother Zach are making this summer complicated. "A solid beach read." — Kirkus Reviews
Criminal by Terra Elan McVoy (05/07/2013) — Nikki's life is far from perfect, but at least she has Dee. Her friends tell her that Dee is no good, but Nikki can't imagine herself without him. There's nothing she wouldn't do for him. So when Dee pulls Nikki into a crime—a crime that ends in murder—Nikki tells herself that it's all for true love. "What McVoy gets so powerfully right in this novel is the way that love can descend like a fog, impairing one's judgment and obscuring the truth."
Fifteenth Summer by Michelle Dalton (05/07/2013) — Chelsea isn't looking forward to her summer at the lake. It's the first time her family has been there since her grandmother died, and she can't break out of her funk. But her summer takes a turn for the better when she meets a boy who works in the bookstore. Josh is cute, sweet, funny…and best of all, seems to like her as much as she likes him. "Drawn with keen emotional insight, this lovely littlenovel comes as a warm breeze in the current storm of paranormal romantic fiction." — Kirkus starred review
How My Summer Went Up in Flames by Jennifer Salvato Doktorski (05/07/2013) — Rosie's always been impulsive. She didn't intend to set her cheating ex-boyfriend's car on fire. And she never thought her attempts to make amends could be considered stalking. So when she's served with a temporary restraining order on the first day of summer vacation, she's heartbroken—and furious. "An entertaining road trip novel about heartbreak and starting over." — Publishers Weekly
Thorn Abbey by Nancy Ohlin (05/07/2013) — Becca was the perfect girlfriend: smart, gorgeous, and loved by everyone at New England's premier boarding school, Thorn Abbey. But Becca's dead. And her boyfriend, Max, can't get over his loss.
General Fiction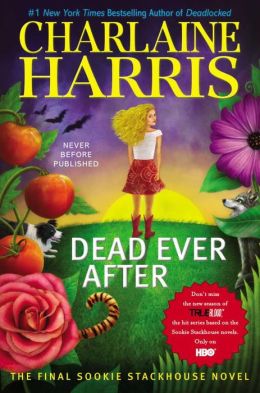 Nonfiction