Welcome to the Monday Morning Book Buzz, a preview of notable books being released this week. Some of them will be added to the Academy Library collection; if you read about a title that you would like added to the collection, let me know by either commenting on this post or by contacting me directly at the Library.
If you would like to subscribe to the CA Library Blog, click the Entries (RSS) button at the top of the menu on the right and add the link to your favorite news aggregator. You can also follow us on Facebook by visiting http://www.facebook.com/calibrary and hitting the 'Like' button.
This week's releases are listed by category: Teen Fiction, General Fiction and Nonfiction. On-sale dates are indicated in parentheses.
Notable New Releases for the week of May 13th:
Teen Fiction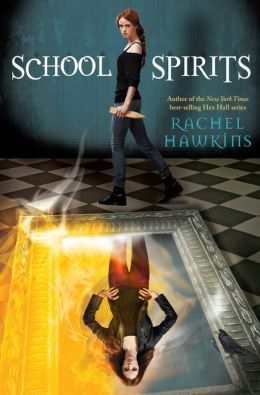 School Spirits by Rachel Hawkins (5/14/2013) — Fifteen-year-old Izzy Brannick was trained to fight monsters. For centuries, her family has hunted magical creatures. But when Izzy's older sister vanishes without a trace while on a job, Izzy's mom decides they need to take a break. "Ace plotting, snappy dialogue, unexpected twists, and an exhilarating finale will have readers eager for more." — Publishers Weekly
The Rithmatist by Brandon Sanderson (5/14/2013) — As Wild Chalklings threaten the American Isles and Rithmatists are humanity's only defense, Joel can only watch as Rithmatist students learn the magical art that he would do anything to practice. "Fantasy readers should devour this well-crafted mix of action and setup, enriched by a thoroughly detailed cultural and historical background and capped by a distinctly unsettling twist." — Kirkus starred review
Towering by Alex Flinn (05/14/2013) — A contemporary retelling of Rapunzel told from the alternating perspectives of three teens whose fates unknowingly bind them together to destroy a greater evil. "Luckily for happily-ever-after fans, Towering doesn't skimp on the fairy-tale ending." — Booklist
The Year of Luminous Love by Lurlene McDaniel (05/14/2013) — In the vein of Eat, Pray, Love, but for teens, this inspirational novel is set against the backdrop of Tennessee horse country as well as the historic cities of Italy and the Italian countryside. The story unfolds as three teenage girls, recently graduated from high school, plan the next phase of their lives while dealing with immediate life issues. "This slight, accessible story will tempt teens seeking a dramatic summer read." — School Library Journal
The Cydonian Pyramid (Klaatu Diskos Series #2) by Pete Hautman (05/14/2013) — The much-anticipated sequel to The Obsidian Blade transports readers to the terrifying and thrilling world of Lah Lia, the enigmatic girl who changed Tucker Feye's life. "Hautman continues to write mind-expanding adventures and nail-biting suspense to probe big questions of faith, destiny and personal responsibility." — Kirkus starred review
The Beautiful and the Cursed by Page Morgan (05/14/2013 ) — It was bizarre and inexplicable, but after it happened no one spoke of it and Ingrid Waverly was forced to leave her life in London behind. In Paris there are no grand balls or glittering parties, and, disturbingly, the house her twin brother Grayson found for them isn't a house at all. It's a creepy, old abbey with a roof lined in stone gargoyles that one could almost mistake for living, breathing creatures.
Mermaid in Chelsea Creek by Michelle Tea, Jason Polan (Illustrator) (05/14/2013) — Everyone in the broken-down town of Chelsea, Massachussetts, has a story too worn to repeat—from the girls who play the pass-out game just to feel like they're somewhere else, to the packs of aimless teenage boys, to the old women from far away who left everything behind. But there's one story they all still tell: the oldest and saddest but most hopeful story, the one about the girl who will be able to take their twisted world and straighten it out.
Formerly Shark Girl by Kelly Bingham (05/14/2013) — It's been a year since the shark attack that took Jane's arm, and with it, everything she used to take for granted. Her dream of becoming an artist is on the line, and everything now seems out of reach, including her gorgeous, kind tutor, Max Shannon.
Winger by Andrew Smith, illustrated by Sam Bosma (05/14/2013) — A teen at boarding school grapples with life, love, and rugby in a heartbreakingly funny novel.
General Fiction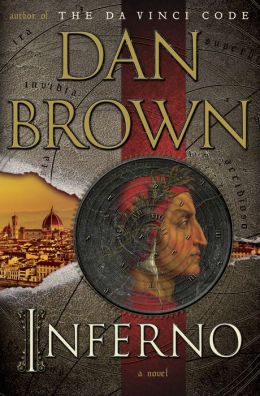 Inferno by Dan Brown (5/14/2013) — In the heart of Italy, Harvard professor of symbology, Robert Langdon, is drawn into a harrowing world centered on one of history's most enduring and mysterious literary masterpieces…Dante's Inferno.
Americanah by Chimamanda Ngozi Adichie (5/14/2013)
Nonfiction