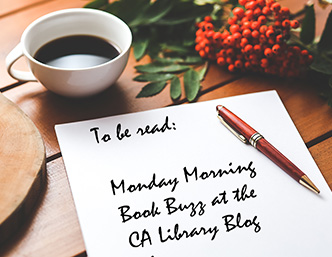 Welcome to the Monday Morning Book Buzz, a preview of new YA books being released this week. Some of them will be added to the Academy Library collection; if you read about a title that you would like added, let me know by either commenting on this post or by contacting me directly at the Library — batemane@canandaiguaschools.org.
Notable New Releases for the week of December 21st:
See How They Run (Embassy Row, Book 2) by Ally Carter (12/22) — For the past three years, Grace Blakely has been desperate to find out the truth about her mother's murder. She thought it would bring her peace. She thought it would lead her to answers. She thought she could put the past to rest. But the truth has only made her a target.  "Carter knows how to construct a gripping thriller" (Publishers Weekly on All Fall Down, Embassy Row, Book 1).
This Raging Light by Estelle Laure (12/22) — Can the best thing happen at the worst time? Her dad went crazy. Her mom left town. She has bills to pay and a little sister to look after. Now is not the time for level-headed seventeen-year-old Lucille to fall in love. But love — messy, inconvenient love — is what she's about to experience when she falls for Digby Jones, her best friend's brother. "Estelle Laure's prose is utterly gorgeous, even as it lays out the story of a girl dealing with the failings of her parents, death, and her own insecurities" (BookRiot).