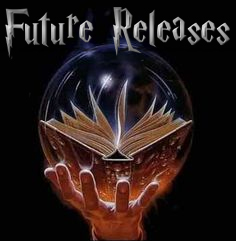 Here's a look at some of the books we're looking forward to reading in April…
Burning by Danielle Rollins (April 5) — Tucked away, deep in the woods, Brunesfield Correctional Facility's cold walls and empty hallways keep dangerous girls away from the world…girls like Angela Davis, whose fate was determined by one bad decision. "With its subtle yet timely commentary on police brutality, interracial dating, and LGBT rights, the novel addresses contemporary issues without didacticism. A wildly fulfilling and frightening read" (Kirkus starred review).
The Darkest Corners by Kara Thomas (April 19) — For fans of Gillian Flynn's Dark Places and Sara Shepard's Pretty Little Liars, this is a psychological thriller about the lies little girls tell, and the deadly truths those lies become. "Expertly plotted with plenty of twists and turns—never mind a truly shocking conclusion—this gritty thriller is sure to find a wide audience among teens and adults alike" (Booklist starred review).
Daughters of Ruin by K.D. Castner (April 5) — Game of Thrones meets Graceling in a thrilling debut that follows the four fierce princesses of enemy kingdoms as their worlds collide in the throes of war. "Strong female characters, jewelry as weaponry, political double crosses, and surprise twists. What's not to love?" (School Library Journal starred review).
The End Of Fun by Sean McGinty (April 5) — Seventeen-year-old Aaron is hooked on FUN, a new augmented reality experience that is as addictive as it is FUN. But when he sets off on a treasure hunt, left by his late grandfather, Aaron must navigate the real world and discover what it means to connect–after the game is over. "Perfectly pitched to a teen audience that has grown up being targeted by media in increasingly specific and sophisticated ways, is intimately familiar with virtual friends (and enemies), and knows firsthand what it's like to be addicted to a device" (Booklist starred review).
Essential Maps for the Lost by Deb Caletti (April 5) — Sometimes people want to be lost. Madison—Mads to everyone who knows her—is trying her best to escape herself during one last summer away from a mother who needs more from her than she can give, and from a future that has been decided by everyone but her. "A clear-eyed story about love and loss, mental illness, and taking charge of one's own fate" (Kirkus starred review).
Flamecaster (Shattered Realms) by Cinda Williams Chima (April 19) — Set in the world of the bestselling Seven Realms series, a generation later, this is a breathtaking story of dark magic, chilling threats, and two unforgettable characters walking a knife-sharp line between life and death. "A welcome return for loyal fans and a splendid jumping-on point for new ones. Both will be panting for the next installment" (Kirkus starred review).
Girl In The Blue Coat by Monica Hesse (April 5) — In 1943 Nazi-occupied Amsterdam, teenage Hanneke–a 'finder' of black market goods–is tasked with finding a Jewish girl a customer had been hiding, who has seemingly vanished into thin air, and is pulled into a web of resistance activities and secrets as she attempts to solve the mystery and save the missing girl. "Hesse's pacing infuses her story with thriller suspense, enriching the narrative with dramatic surprises both small and large" (Booklist starred review).
Great Falls by Steve Watkins (April 26) — Shane has always worshiped his big brother, Jeremy. But three tours in Iraq and Afghanistan have taken their toll, and the easy-go-lucky brother Shane knew has been replaced by a surly drunk who carries his loaded 9mm with him everywhere and lives in the basement because he can't face life with his wife and two small children. "A gripping, moving, disturbing tale of homecoming" (Kirkus starred review).
The Haters by Jesse Andrews (April 5) — Inspired by the years he spent playing bass in a band himself, The Haters is Jesse Andrews's road trip adventure about a trio of jazz-camp escapees who, against every realistic expectation, become a band. "Effortlessly readable, deeply enjoyable, and, given the years since Andrews' fantastic debut (Me and Earl and the Dying Girl (2012), well worth the wait" (Booklist starred review).
The Incident on the Bridge by Laura McNeal (April 26) — When Thisbe Locke is last seen standing on the edge of the Coronado Bridge, it looks like there is only one thing to call it. But her sister Ted is not convinced. Despite the witnesses and the police reports and the divers and the fact that she was heartbroken about the way things ended with Clay and how she humiliated herself at that party, Thisbe isn't the type of person to end up just an "incident". "While what happens to Thisbe is revealed almost immediately, McNeal writes with a mature hand, expert pacing, and an immediacy that ensures readers will be engrossed" (Publishers Weekly starred review).
The Last Boy and Girl in the World by Siobhan Vivian (April 26) — What if your town was sliding underwater and everyone was ordered to pack up and leave? How would you and your friends spend your last days together? While the adults plan for the future, box up their possessions, and find new places to live, Keeley Hewitt and her friends decide to go out with a bang. "The book examines many forms of loss and illustrates how rebuilding can be even harder than seeing what is loved destroyed" (Publishers Weekly starred review).
Mr. Fahrenheit by T. Michael Martin (April 19) — Super 8 meets Friday Night Lights in this smart and action-packed coming-of-age novel. Benji's lived his whole life in the same sleepy midwestern town, but yearns for a Moment—the Moment that will redeem and transform his ordinary life. Then one night, the Moment happens: Benji and his tight group of friends accidentally shoot down a flying saucer in the local quarry. "Campy but haunting, and about ray-gun-shooting monsters as much as it is about bittersweet broken dreams" (Booklist starred review).
Original Fake by Kirstin Cronn-Mills (April 19) — Introvert Frankie Neumann hates his life, and understandably so–he's just the guy who makes pizza at Pizza Vendetta. Though he has secret artistic aspirations of his own, his over-the-top family makes him want to stay in the background. But Frankie's life is about to change–becoming way more interesting, even a little dangerous, but definitely cool. "Cronn-Mills (Beautiful Music for Ugly Children) tackles guerilla art, gender norms, and sibling rivalry in a whirlwind of a novel, aided by comics panels from E. Eero Johnson (The Outliers)" (Publishers Weekly starred review).
The Passion of Dolssa by Julie Berry (April 12) — Dolssa is an upper-crust city girl with a secret lover and an uncanny gift. Branded a heretic, she's on the run from the friar who condemned her mother to death by fire, and wants Dolssa executed, too. Botille is a matchmaker and a tavern-keeper, struggling to keep herself and her sisters on the right side of the law in their seaside town of Bajas. When their lives collide by a dark riverside, Botille rescues a dying Dolssa and conceals her in the tavern, where an unlikely friendship blooms. "An expertly crafted piece of historical fiction, Berry's latest is a must for middle and high school libraries" (School Library Journal starred review).
The Raven King (The Raven Cycle, Book 4) by Maggie Stiefvater (April 26) — All her life, Blue has been warned that she will cause her true love's death. She doesn't believe in true love and never thought this would be a problem, but as her life becomes caught up in the strange and sinister world of the Raven Boys, she's not so sure anymore. "This is a series that is destined for greatness and The Raven King is a crowning achievement" (School Library Journal starred review).
Rescued by Eliot Schrefer (April 26) — The third entry in the taut, heart-wrenching Ape Quartet that made Schrefer a two-time National Book Award finalist introduces us to an orangutan named Raja, held captive in suburban America. "Schrefer paints a powerful picture of the cost of exploiting nature, the demands of agriculture, and the complexities of globalization, and the portrayal of Raja as an intelligent, complex individual is gripping and heartbreaking" (Publishers Weekly starred review).
Saving Montgomery Sole by Mariko Tamaki (April 19) — Montgomery Sole is a square peg in a small town, forced to go to a school full of jocks and girls who don't even know what irony is. It would all be impossible if it weren't for her best friends, Thomas and Naoki. The three are also the only members of Jefferson High's Mystery Club, dedicated to exploring the weird and unexplained, from ESP and astrology to super powers and mysterious objects. "Subtle, compassionate, and full of character, Tamaki's empowering story of personal insight—not to mention lovably flawed Monty herself—has ample, surprising depth" (Booklist starred review).
Scarlett Epstein Hates It Here by Anna Breslaw (April 19) — Meet Scarlett Epstein, BNF (Big Name Fan) in her online community of fanfiction writers, world-class nobody at Melville High. Her best (read: only) IRL friends are Avery, a painfully shy and annoyingly attractive bookworm, and Ruth, her pot-smoking, possibly insane seventy-three-year-old neighbor. "A sparkling, unabashedly feminist debut" (Kirkus starred review).
The Star-Touched Queen by Roshani Chokshi (April 26) — Maya is cursed. With a horoscope that promises a marriage of Death and Destruction, she has earned only the scorn and fear of her father's kingdom. Content to follow more scholarly pursuits, her whole world is torn apart when her father, the Raja, arranges a wedding of political convenience to quell outside rebellions. "A stunning debut filled with lush writing, smart characters, and a mysterious plot that provides as many twists as it does swoons" (School Library Journal starred review).
Tell Me Three Things by Julie Buxbaum (April 5) — Everything about Jessie is wrong. At least, that's what it feels like during her first week of junior year at her new ultra-intimidating prep school in Los Angeles. Just when she's thinking about hightailing it back to Chicago, she gets an email from a person calling themselves Somebody/Nobody (SN for short), offering to help her navigate the wilds of Wood Valley High School. Is it an elaborate hoax? Or can she rely on SN for some much-needed help? "[Buxbaum] maintains suspense until the very end, and even if readers think they know who Somebody/Nobody is, the desire to find out whether Jessie's real-life and virtual crushes are one and the same will keep them turning the pages as quickly as possible" (Publishers Weekly starred review).
This Is the Story of You by Beth Kephart (April 1) — On Haven, a six-mile long, half-mile-wide stretch of barrier island, Mira Banul and her Year-Rounder friends have proudly risen to every challenge. But then a superstorm defies all predictions and devastates the island, upending all logic and stranding Mira's mother and brother on the mainland, nothing will ever be the same. "This beautifully written book works on many levels and is rich in its characterization, emotion, language, and hint of mystery" (School Library Journal starred review).
This Land Is Our Land: A History of American Immigration by Linda Barrett Osborne (April 12) — Osborne explores the way government policy and popular responses to immigrant groups evolved throughout U.S. history, particularly between 1800 and 1965. The book concludes with a summary of events up to contemporary times, as immigration again becomes a hot-button issue. "This exceptional work explores the history of American immigration from the early colonization of the continent to the contemporary discussions involving undocumented aliens" (School Library Journal starred review).
When We Collided by Emery Lord (April 5) — Seventeen year-old Jonah Daniels has lived in Verona Cove, California, his whole life, and only one thing has ever changed: his father used to be alive, and now he is not. With a mother lost in a deep bout of depression, Jonah and his five siblings struggle to keep up their home and the restaurant their dad left behind. But at the start of summer, a second change rolls in: Vivi Alexander, the new girl in town. "An absolute tearjerker romance with a powerful message about weightier topics of grief and mental illness" (School Library Journal starred review).