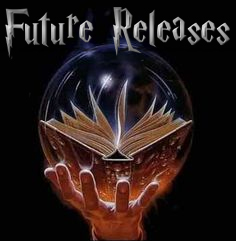 Here's a look at some of the books we're looking forward to reading in May…

Ask Me How I Got Here by Christine Heppermann (May 3) — Addie has always known what she was running toward, whether in cross country, in her all-girls Catholic school, or in love. Until she and her boyfriend are careless one night and she gets pregnant. Addie makes the difficult choice to have an abortion. And after that—even though she knows it was the right decision for her—nothing is the same.
"Teens mature enough to appreciate Heppermann's subtlety will welcome this fresh, relatable novel that is bold enough to venture into relatively unexplored territory" (School Library Journal starred review).
The Blood Between Us by Zac Brewer (May 3) — Growing up, Adrien and his sister, Grace, competed viciously for everything. It wasn't easy being the adopted sibling, but Adrien tried to get along. When their scientist parents died in a terrible lab fire, there was nothing left to hold them together. Now, after years apart, Adrien and Grace are forced to reunite at the elite boarding school where their parents were teachers. "Brewer weaves sexuality and identity into the story but does not make them the engine for it; the result is a rich, authentic read" (Kirkus starred review).
The Crown's Game by Evelyn Skye (May 17) — Vika Andreyeva can summon the snow and turn ash into gold. Nikolai Karimov can see through walls and conjure bridges out of thin air. With the Ottoman Empire and the Kazakhs threatening, the Russian tsar needs a powerful enchanter by his side, so he initiates the Crown's Game, an ancient duel of magical skill. The victor becomes the Imperial Enchanter — the defeated is sentenced to death. "Wildly romantic, wholly immersive, and gloriously over-the-top" (Kirkus starred review).
Devil and the Bluebird by Jennifer Mason-Black (May 17) — Blue Riley has wrestled with her own demons ever since the loss of her mother to cancer. But when she encounters a beautiful devil at her town crossroads, it's her runaway sister's soul she fights to save. The devil steals Blue's voice–inherited from her musically gifted mother–in exchange for a single shot at finding Cass. "First-time novelist Mason-Black delivers a subtle, delicate tale reminiscent of the work of Charles de Lint, a magical realist journey of self-discovery and hidden depths, with fascinating characters and a captivating narrative" (Publishers Weekly starred review).
Draw The Line by Laurent Linn (May 17) — After a hate crime occurs in his small Texas town, Adrian Piper must discover his own power, decide how to use it, and know where to draw the line in this stunning debut novel exquisitely illustrated by the author. "Linn's compelling story doesn't let go of the reader. While it's ingeniously plotted, its best aspect is its characterization, especially its multidimensional treatment of Adrian and his friends; they come alive and drive the narrative to its satisfying conclusion" (Booklist starred review).
Everland by Wendy Spinale (May 10) — London has been destroyed in a blitz of bombs and disease. The only ones who have survived are children, among them Gwen Darling and her siblings, Joanna and Mikey. They spend their nights scavenging and their days avoiding the ruthless Marauders — the German army led by Captain Hanz Otto Oswald Kretschmer. Unsure if the virus has spread past England's borders but desperate to leave, Captain Hook hunts for a cure, which he thinks can be found in one of the survivors. "This is a magical, wondrous treat, with a conclusion that's nothing less than epic" (Publishers Weekly starred review).
Every Exquisite Thing by Matthew Quick (May 10) — Nanette O'Hare is an unassuming teen who has played the role of dutiful daughter, hardworking student, and star athlete for as long as she can remember. But when a beloved teacher gives her his worn copy of The Bubblegum Reaper–a mysterious, out-of-print cult classic–the rebel within Nanette awakens. "Filled with literary allusions to Greek tragedies and The Catcher in the Rye, this work will be a hit with fans of Natalie Standiford's How to Say Goodbye in Robot" (School Library Journal starred review).
The Fall of Butterflies by Andrea Portes (May 10) — Willa Parker, 646th and least-popular resident of What Cheer, Iowa, is headed east to start a new life. Did she choose this life? No, because that would be too easy—and nothing in Willa's life is easy. It's her famous genius mother's idea to send her to ultra-expensive, ultra-exclusive Pembroke Prep, and Willa has no intention of fitting in. "[Willa's] first-person narration is self-deprecating, deeply thoughtful, and thoroughly funny, with a sometimes-chiding direct address that pulls readers into her confidence" (Kirkus starred review).
Flannery by Lisa Moore (May 10) — Sixteen-year-old Flannery Malone has it bad. She's been in love with Tyrone O'Rourke since the days she still believed in Santa Claus. But Tyrone has grown from a dorky kid into an outlaw graffiti artist, the rebel-with-a-cause of Flannery's dreams, literally too cool for school. When Flannery decides to make a love potion for her entrepreneurship class project, rumors that it actually works go viral, and she suddenly has a hot commodity on her hands. "Smart, bold, heartbreaking–sophisticated teen readers will be wowed" (Kirkus starred review).
Genius: The Game by Leopoldo Gout (May 3) — The game: get ready for Zero Hour as 200 geniuses from around the world go head to head in a competition hand-devised by India's youngest CEO and visionary. Trust no one. Every camera is an eye. Every microphone an ear. The stakes: higher than you can imagine. Like life and death. "Readers will be caught up in the brilliance of the three characters and be surprised at the many twists and turns that they must confront. A gripping must-have" (School Library Journal starred review).
Highly Illogical Behavior by John Corey Whaley (May 10) — Sixteen-year-old Solomon is agoraphobic. He hasn't left the house in three years, which is fine by him. Ambitious Lisa desperately wants to get into the second-best psychology program for college (she's being realistic). But how can she prove she deserves a spot there? "Chapters alternate between Sol's and Lisa's third-person narrations and brim over with warm, witty, authentic dialogue. Readers will easily come to care about these bright, wonderfully nerdy, flawed characters" (Kirkus starred review).
The Lie Tree by Frances Hardinge (May 10) — Faith Sunderly leads a double life. To most people, she is reliable, dull, trustworthy–a proper young lady who knows her place as inferior to men. But inside, Faith is full of questions and curiosity, and she cannot resist mysteries. "Hardinge…melds a haunting historical mystery with a sharp observation on the dangers of suppressing the thirst for knowledge" (School Library Journal starred review).
The May Queen Murders by Sarah Jude (May 3) — Stay on the roads. Don't enter the woods. Never go out at night. Those are the rules in Rowan's Glen, a remote farming community in the Missouri Ozarks where Ivy Templeton's family has lived for centuries. When her best friend Heather goes missing after a May Day celebration, Ivy discovers that both her best friend and her beloved hometown are as full of secrets as the woods that surround them. "An assured debut suffused with Gothic tension and atmosphere" (Publishers Weekly starred review).
Meet Me Here by Bryan Bliss (May 31) — In a single night — graduation night — Thomas has to decide: do what everyone has always expected of him, or forge an entirely new path. Bryan Bliss's absorbing examination of one boy struggling with expectations and realities will appeal to readers of Sara Zarr and Chris Crutcher. "Thoughtful, empathetic, and deeply stirring" (Booklist starred review).
Outrun the Moon by Stacey Lee (May 24) — San Francisco, 1906: Fifteen-year-old Mercy Wong is determined to break from the poverty in Chinatown, and an education at St. Clare's School for Girls is her best hope. Although St. Clare's is off-limits to all but the wealthiest white girls, Mercy gains admittance through a mix of cunning and a little bribery, only to discover that getting in was the easiest part. Not to be undone by a bunch of spoiled heiresses, Mercy stands strong–until disaster strikes. "Full of beautiful turns of phrase, lessons in Chinese customs and superstitions, and a refreshing protagonist representing intersectional diversity, this is a must-read for followers of historical fiction" (Kirkus starred review).
Perfect Liars by Kimberly Reid (May 1) — Andrea Faraday is junior class valedictorian at the exclusive Woodruff School, where she was voted Most Likely to Do Everything Right. But looks can be deceiving. When her parents disappear, her life and her Perfect Girl charade begins to crumble, and her scheme to put things right just takes the situation from bad to so much worse. "Gripping, suspenseful, and refreshingly diverse" (Kirkus starred review).
Places No One Knows by Brenna Yovanoff (May 17) — Waverly Camdenmar spends her nights running until she can't even think. Then the sun comes up, life goes on, and Waverly goes back to her seemingly perfect life. Marshall Holt is a loser. He drinks on school nights, gets stoned in the park, and is at risk of not graduating. But then one night Waverly falls asleep and dreams herself into Marshall's bedroom–and when the sun comes up, nothing in her life can ever be the same. "A tightly woven, luminously written novel that captures the uncertain nature of high school and the difficult path of self-discovery" (Booklist starred review).
The Safest Lies by Megan Miranda (May 24) — Kelsey has lived most of her life in a shadow of fear, raised to see danger everywhere. Her mother hasn't set foot outside their front door in seventeen years, since she escaped from her kidnappers with nothing but her attacker's baby growing inside her–Kelsey. "The breathless cat-and-mouse game between Kelsey and her shadowy pursuers makes this a fast-paced, suspenseful treat" (Publishers Weekly starred review).
Silence Is Goldfish by Annabel Pitcher (May 17) — Fifteen-year-old Tess doesn't mean to become mute. At first, she's just too shocked to speak. And who wouldn't be? Discovering your whole life has been a lie because your dad isn't your real father is a pretty big deal. Terrified of the truth, Tess retreats into silence. "Pitcher delivers a story of betrayal and miscues among family and friends with a realistic blend of humor and gravity as Tess slides toward mental instability. An unflinchingly honest portrayal of anguish" (Kirkus starred review).
The Square Root Of Summer by Harriet Reuter Hapgood (May 3) — Gottie H. Oppenheimer is losing time. Literally. When the fabric of the universe around her seaside town begins to fray, she's hurtled through wormholes to her past. "[Hapgood takes a] sophisticated and believable approach to integrating space/time anomalies into the story line. An emotional roller-coaster ride worth taking" (School Library Journal starred review).
Summer Days and Summer Nights: Twelve Love Stories, edited by Stephanie Perkins (May 17) — Twelve bestselling young adult writers contributed the stories for this collection that will have you dreaming of sunset strolls by the lake. So set out your beach chair and grab your sunglasses — you have twelve reasons this summer to soak up the sun and fall in love. "This star-studded lineup doesn't disappoint. An intelligent beach read with heart, soul, and sizzle" (Kirkus starred review).
This Is the Part Where You Laugh by Peter Brown Hoffmeister (May 17) — Fans of Andrew Smith and Matt de la Pena will be captivated by this summer-in-the-life of a teenage guy growing up in a trailer park in Eugene, Oregon, an unforgettable account of growing up, making mistakes, and growing out of the shadow of drug abuse. "A raw, offbeat novel with an abundance of honesty and heart" (Publishers Weekly starred review).
Traitor Angels by Anne Blankman (May 3) — A romantic and exhilarating historical adventure about a girl who must unlock the secrets within Paradise Lost to save her father—perfect for fans of Revolution and Code Name Verity—from acclaimed author Anne Blankman, whose debut novel, Prisoner of Night and Fog, was a Sydney Taylor Notable Book for Teens in 2015. "Blankman does a masterful job of wrapping fiction around historical facts and making barely possible details seem plausible and real" (Kirkus starred review).
The Unexpected Everything by Morgan Matson (May 3) — From Morgan Matson, the bestselling author of Since You've Been Gone, comes a feel-good story of friendship, finding yourself, and all the joys in life that happen while you're busy making other plans. "Matson's fans will enjoy sinking into this immersive summer read" (Publishers Weekly).