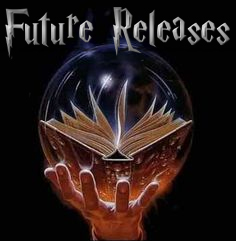 Here's a look at some of the books we're looking forward to reading in June…
June 7th
The End (Enemy Series, Book 7) by Charlie Higson (June 7) — The final battle ensues between Saint George's army of sickos and the army of London kids. Shadowman, realizing that Saint George's army is headed toward the center of London, has raced ahead to warn the kids of the impending disaster. He knows that he has to make them understand–somehow–that they are going to have to work together.
Ivory and Bone by Julie Eshbaugh (June 7) — In this sweeping prehistoric fantasy, the only life seventeen-year-old Kol knows is hunting at the foot of the Great Ice with his brothers. But food is becoming scarce, and without another clan to align with Kol, his family, and their entire group are facing an uncertain future. "[Give] this Stone Age, gender-flipped take on Pride and Prejudice to readers on the lookout for something compellingly out of the ordinary" (School Library Journal).
My Lady Jane by Cynthia Hand, Ashton Brodi and Jodi Meadows (June 7) — Lady Jane Grey, sixteen, is about to be married to a total stranger–and caught up in an insidious plot to rob her cousin, King Edward, of his throne. But that's the least of Jane's problems. She's about to become Queen of England. Like that could go wrong… "Wonky, offbeat, and happily anachronistic this fantasy adventure politely tips its hat to history before joyfully punting it out of the way. An utter delight" (Booklist starred review).
Rocks Fall, Everyone Dies by Lindsay Ribar (June 7) — A paranormal suspense novel about a boy who can reach inside people and steal their innermost things–fears, memories, scars, even love–and his family's secret ritual that for centuries has kept the cliff above their small town from collapsing. "This is a fast-paced paranormal mystery with an unusual magic system. It is not the same old make-believe and should be very welcome in most libraries" (School Library Journal).
This Savage Song by Victoria Schwab (June 7) — There's no such thing as safe in a city at war, a city overrun with monsters. In this dark urban fantasy, a young woman and a young man must choose whether to become heroes or villains—and friends or enemies—with the future of their home at stake. "First in a planned duo, this taut creation about the nature of humanity lingers long after its disquieting finale" (Booklist starred review).
You Know Me Well by Nina LaCour and David Levithan (June 7) — Mark and Kate have sat next to each other for an entire year, but have never spoken. That is until Kate spots Mark miles away from home, out in the city for a wild, unexpected night. Kate is lost, having just run away from a chance to finally meet the girl she has been in love with from afar. Mark, meanwhile, is in love with his best friend Ryan, who may or may not feel the same way. "Both authors excel at writing smart, funny, and realistic dialogue. These are characters to whom readers will relate and want to get to know" (School Library Journal).
June 14th
Change Places with Me by Lois Metzger (June 14) — In this work of speculative fiction, Rose has changed. She still lives in the same neighborhood and goes to the same high school with the same group of kids, but when she woke up today, something was a little different. There's no more sadness in her life; she's bursting with happiness. But something still feels wrong to Rose. Because until very recently, she was an entirely different person—a person who's still there inside her, just beneath the thinnest layer of skin. "With a simplicity that belies its profundity, this title will linger long in readers' minds" (Booklist starred review).
Escape From Asylum by Madeleine Roux (June 14) — In this terrifying prequel novel to the New York Times bestselling Asylum series, a teen is wrongfully committed to the Brookline psychiatric hospital and must find a way out—before he becomes the next victim of the evil warden's experiments.
The Geek's Guide to Unrequited Love by Sarvenaz Tash (June 14) — John Hughes meets Comic Con in this hilarious, unabashedly romantic, coming-of-age novel about a teenager who is trying to get his best friend to fall in love with him. Graham met his best friend, Roxana, when he moved into her neighborhood eight years ago, and she asked him which Hogwarts house he'd be sorted into. Graham has been in love with her ever since. "[Tash] uses the hopeful voice of a young man in the throes of first love to gently poke fun at fandom while celebrating the passion and camaraderie of the community" (Publishers Weekly starred review).
How To Disappear by Ann Redisch Stampler (June 14) — This electric cross-country thriller follows the game of cat and mouse between a girl on the run from a murder she witnessed—or committed?—and the boy who's sent to kill her. "This attractive mash-up of suspense, road trip, romance, and psychological drama maintains its energy and credibility right through its emotionally honest and un-fairy-tale-like ending" (Booklist).
Look Both Ways by Alison Cherry (June 14) — A summer away from the city is the beginning of everything for Brooklyn Shepard. Her theater apprenticeship at Allerdale is a chance to prove that she can carve out a niche all her own, surrounded by people who don't know anything about her or her family of superstar performers. Brooklyn immediately hits it off with her roommate, Zoe, and soon their friendship turns into something more. "A drama-filled entry for theater fans, this should be added to coming-of-age collections" (School Library Journal).
Read Me Like a Book by Liz Kessler (June 14) — Ashleigh Walker is a mediocre student with an assortment of friends, a sort-of boyfriend, and no plans for the future. Then a straight-from-college English teacher, Miss Murray, takes over Ash's class and changes everything. She seems to really care about her students. About Ashleigh. For the first time, Ash feels an urge to try harder, and before she knows it, she's in love. "With an absorbing plot and believable dialogue, this novel demonstrates respect for teens' fears and desires, ending on a hopeful note that steers clear of unconvincing platitudes" (Kirkus starred review).
Sea Spell (Waterfire Saga, Book 4) by Jennifer Donnelly (June 14) — At the end of Dark Tide, Astrid leaves her mermaid friends to confront her ancestor, Orfeo, the evil force behind the rise of the monster Abbadon. Orfeo possesses one of the six talismans that the merls need in order to keep the monster locked up forever. But without the ability to songcast, how will Astrid be able to defeat the most powerful mage in history?
Tell Us Something True by Dana Reinhardt (June 14) — Seventeen-year-old River doesn't know what to do with himself when Penny, the girl he adores, breaks up with him. Soon, he stumbles upon a support group for teens with various addictions. He fakes his way into the meetings, and begins to connect with the other kids, especially an amazing girl. River wants to tell the truth, but he can't stop lying, and his tangle of deception may unravel before he learns how to handle the most potent drug of all: true love. "Intelligent and ironic, the narrative resounds with honesty, even as River himself is quite successful at inventing little white lies" (Publishers Weekly starred review).
The Transatlantic Conspiracy by G.D. Falksen (June 14) — At the dawn of a reimagined 20th century, one girl must become the reluctant symbol of a new world. The year is 1908, and seventeen-year-old Rosalind Wallace's blissful stay in England with her best friend, Cecily de Vere, has come to an abrupt end. As a publicity stunt, her industrialist father has booked Rosalind on the maiden voyage of his fabulous Transatlantic Express, the world's first railroad to travel under the sea. "Fantastical alternate history details blend seamlessly with multifaceted characters and tightly woven elements of intrigue, suspense, and romance to create a story, and a world, that will long linger in readers' imaginations" (Publishers Weekly starred review).
We Were Never Here by Jennifer Gilmore (June 14) — An entire life can change in an instant, and for sixteen-year-old Lizzie Stoller that moment is when she collapses out of the blue. The next thing she knows, she's in a hospital with an illness she's never heard of. But that isn't the only life-changing moment for Lizzie. The other is when Connor and his dog, Verlaine, walk into her hospital room. "Reading this dramatic romance is both a painful and mesmerizing experience" (Publishers Weekly starred review).
June 21st
Mirror in the Sky by Aditi Khorana (June 21) — For Tara Krishnan, navigating Brierly, the academically rigorous prep school she attends on scholarship, feels overwhelming and impossible. Her junior year begins in the wake of a startling discovery: A message from an alternate Earth, light years away, is intercepted by NASA. This means that on another planet, there is another version of Tara, a Tara who could be living better, burning brighter, because of tiny differences in her choices. "Khorana perfectly captures the excruciating pain of a high-school society divided by race and socioeconomic status, and presents a thought-provoking topic (alternate realities) within logical plot devices" (Booklist).
Never Ever by Sara Saedi (June 21) — When Wylie encounters Phinn–confident, mature, and devastatingly handsome–at a party the night before her brother goes to juvie, she can't believe how fast she falls for him. And that's before he shows her how to fly. "A cleverly repackaged Peter Pan for teens, with characters and subplots that beg for a sequel" (School Library Journal).
Summer In The Invisible City by Juliana Romano (June 21) — Seventeen-year-old Sadie Bell has this summer all figured out: she's going to befriend the cool girls at her school. She's going to bond with her absentee father, a famous artist, and impress him with her photography skills. And she's finally going to get over Noah, the swoony older guy who was her very first mistake. But Sadie wasn't counting on meeting Sam, a funny and free-thinking boy who makes her question all of her goals. "Relationships among friends, family, and romantic partners are the heart of Sadie's life and her story, and readers will enjoy meandering through the joys and disappointments of this quiet, reflective teen" (Publishers Weekly).
Unplugged by Donna Freitas (June 21) — Humanity is split into a dying physical world for the poor and an extravagant virtual world for the wealthy. Years ago, Skylar Cruz crossed over to the App World for a chance at a better life, and her family stayed behind in the Real World. Now Skye is a virtual teenager, surrounded by glamorous apps and expensive downloads—yet she's never felt like she fits in, and all she wants is to see her mother and sister again. "A fast-paced series opener. An expectations-defying heroine, a world facing drastic change, and an impossible love triangle" (Publishers Weekly).
The Vanishing Throne (The Falconer Trilogy, Book 2) by Elizabeth May (June 21) — Aileana Kameron, the Falconer, disappeared through the portal that she was trying to close forever. Now she wakes up in the fae world, trapped and tortured by the evil Lonnrach. With the help of an unexpected ally, Aileana re-enters the human world, only to find everything irrevocably changed. "Combines vivid world-building with action-packed fight sequences. fans will eagerly await the trilogy's conclusion" (School Library Journal).
June 28th
And I Darken by Kiersten White (June 28) — No one expects a princess to be brutal. And Lada Dragwlya likes it that way. Ever since she and her gentle younger brother, Radu, were wrenched from their homeland of Wallachia and abandoned by their father to be raised in the Ottoman courts, Lada has known that being ruthless is the key to survival — for the lineage that makes them special also makes them targets. "Addictive intrigue that will send readers to history books as a balm while waiting for the sequel" (Kirkus Reviews).
The Darkest Magic by Morgan Rhodes (June 28) — Modern-day Toronto: Sisters Crystal and Becca Hatcher are reunited after reclaiming the Bronze Codex and narrowly escaping death. They have no one to trust but each other, and the only thing keeping them safe is the book that sent Becca's spirit to Ancient Mytica–the same book that their enemies would kill them for.
Empire of Dust (Blood of Gods and Royals series, Book 2) by Eleanor Herman (June 28) — In Macedon, war rises like smoke, forbidden romance blooms and ancient magic tempered with rage threatens to turn an empire to dust. After winning his first battle, Prince Alexander fights to become the ruler his kingdom demands–but the line between leader and tyrant blurs with each new threat. "This middle volume offers a rising plot and ever bigger baddies; anyone who makes it this far is definitely in for Volume 3" (Kirkus Reviews).
Never Missing, Never Found by Amanda Panitch (June 28) — Stolen from her family as a young girl, Scarlett was lucky enough to eventually escape her captor. Now a teen, she's starting a summer job at an amusement park. There are cute boys, new friends, and the chance to finally have a normal life — until she learns a girl from the park has gone missing. "This layered, satisfying read brims with spine-tingling psychological suspense and plays on themes of identity, loyalty, and loss" (Booklist).
United As One (Lorien Legacies, Book 7) by Pittacus Lore (June 28) — The seventh and final book in the bestselling I Am Number Four series. The Mogadorians have invaded Earth. Their warships loom over our most populated cities, and no country will risk taking them head on. The Garde are all that stand in the way, but they'll need an army of their own to win this fight.