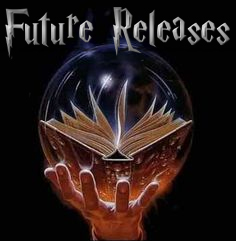 Welcome back to another great school year! Here's a look at some of the books you'll find in the library's New Books section in September!
NOTE: Dates listed are release dates, not when the book will be available in the library.
September 1
Naked '76 by Kevin Brooks (September 1) — London, 1976: A summer of creation, destruction, and blistering heat. Lili Garcia stands at the edge of London's growing punk scene, playing bass with one of the city's wildest bands. "Readers will be swept up in Brooks' adrenaline-fueled story of music and rebellion, wherein acts against authority are grounded in more familiar teenage experiences" (Booklist starred review).
September 6
And the Trees Crept In by Dawn Kurtagich (September 6) — When Silla and Nori arrive at their aunt's home, it's immediately clear that the "blood manor" is cursed. The creaking of the house and the stillness of the woods surrounding them would be enough of a sign, but there are secrets, too — the questions that Silla can't ignore. "Kurtagich's horror imagery is satisfying and affecting — her descriptions of the day-to-day decay the girls face are as rich and scary as the monstrous man who scuttles around on all fours and the teeming mud pits that are waiting in the woods" (School Library Journal starred review).
As I Descended by Robin Talley (September 6) — Maria Lyon and Lily Boiten are their school's ultimate power couple—but one thing stands between them and their perfect future: campus superstar Delilah Dufrey. Golden child Delilah is a legend at exclusive Acheron Academy, and the presumptive winner of the distinguished Cawdor Kingsley Prize. But Delilah doesn't know that Lily and Maria are willing to do anything—absolutely anything—to unseat Delilah for the scholarship. "Talley's intense reimagining [of Shakespeare's Macbeth] seamlessly weaves the contemporary motivations of a diverse teen cast together with classic guilt and mistrust in a devastating marriage of the stunningly unexpected with the maddeningly inevitable" (Kirkus starred review).
Girl Mans Up by M-E Girard (September 6, 2016) — All Pen wants is to be the kind of girl she's always been. So why does everyone have a problem with it? They think the way she looks and acts means she's trying to be a boy—that she should quit trying to be something she's not, and show respect for her parents and loyalty to her friends. But respect and loyalty, Pen discovers, are empty words. "Books starring queer girls are still relatively few, so this is a fantastic addition to a steadily growing collection of strong YA narratives for queer youth" (Booklist).
The Graces by Laure Eve (September 6) — When a glamorous family of teenage witches brings a mysterious new girl into their fold, they unwittingly nurture a powerful black magic that could destroy them all. And the first rule of witchcraft says that if you want something badly enough, you can get it…matter who has to pay. "Though the facts may be slippery, the prose never is; it's precise, vivid, and immediate. Powerful" (Kirkus starred review).
Lucy and Linh by Alice Pung (September 6) — Lucy is a bit of a pushover, but she's ambitious and smart, and she has just received the opportunity of a lifetime: a scholarship to a prestigious school, and a ticket out of her broken-down suburb. Linh is blunt, strong-willed, and fearless–everything Lucy once loved about herself. She is also Lucy's last solid link to her life before private school. As Lucy floats further away from the world she once knew, her connection to Linh–and to her old life–threatens to snap. "Against the vividly painted backdrops of two very different communities, [Pung] traces Lucy's struggle to form a new identity without compromising the values she holds closest to her heart" (Publishers Weekly).
September 13
The Forgetting by Sharon Cameron (September 13) — Seventeen-year-old Nadia lives in Canaan, a quiet city in an idyllic world, hemmed in by high walls. Every twelve years, the people of Canaan undergo a collective Forgetting, in the days before which the town devolves into a chaos of bloody violence, and after which the people are left without any trace of memory of themselves, their families, their lives. But Nadia has never forgotten. "Cameron creates a world filled with chilling dystopian constructs while maintaining a sense that it is as solid and convincing as our own" (School Library Journal starred review).
The Last True Love Story by Brendan Kiely (September 13) — From the critically acclaimed author of The Gospel of Winter and the coauthor of All American Boys comes a cool, contemplative spin on hot summer nights and the classic teen love story as two teens embark on a cross-country journey of the heart and soul from Los Angeles to upstate New York. "A good fit for new adults, graduates of Joan Bauer's Rules of the Road, or those who enjoyed John Green's Looking for Alaska" (Booklist).
Radical by E.M. Kokie (September 13) — Preppers. Survivalists. Bex prefers to think of herself as a realist who plans to survive, but regardless of labels, they're all sure of the same thing: a crisis is coming. Determined to survive, Bex is at a loss when her world collapses in the one way she hasn't planned for. "A complex recipe of volatile ingredients that Kokie uses to deliver an unsettling story that's both timely and necessary" (Publishers Weekly starred review).
The Reader (Sea of Ink and Gold, Book One) by Traci Chee (September 13) — Sefia knows what it means to survive. After her father is brutally murdered, she flees into the wilderness with her aunt Nin, who teaches her to hunt, track, and steal. But when Nin is kidnapped, leaving Sefia completely alone, none of her survival skills can help her discover where Nin's been taken, or if she's even alive. "With evocative language, fascinating world building, multifaceted characters, and a compelling plot, this is a series fantasy lovers will want to sink their teeth into" (Booklist starred review).
Shame the Stars by Guadalupe Garcia McCall (September 15) — In the midst of racial conflict and at the edges of a war at the Texas-Mexico border in 1915, Joaquin and Dulcena attempt to maintain a secret romance in this reimagining of Romeo and Juliet. "Pura Belpré winner McCall delivers an ambitious, sardonically relevant historical novel—a must-read, complex twist on a political Shakespearean tragedy" (Kirkus starred review).
Watched by Marina Budhos (September 13) — Naeem is far from the "model teen".  Moving fast in his immigrant neighborhood in Queens is the only way he can outrun the eyes of his hardworking Bangladeshi parents and their gossipy neighbors. Even worse, they're not the only ones watching. With cameras on poles and mosques infiltrated, everyone knows to be careful what you say and who you say it to. Because anyone might be a watcher. "Highly recommended because of its very timely subject matter; this would be a great choice for a book club or classroom discussion" (School Library Journal starred review).
When They Fade by Jeyn Roberts (September 13) — Tatum is the only person at school who knew the truth about the affair her best friend, Claudette, has been having with their married teacher. And at the time, confiding in an adult seemed like the right thing to do. But now, everyone in town has turned against Tatum, painting her as a liar and a rat. As the bullying from her classmates escalates, it seems that nowhere is safe for her anymore. "A satisfying read that tackles heavy issues and is never weighed down by them" (Kirkus starred review).
September 20
A Shadow Bright and Burning (Kingdom on Fire, Book One) by Jessica Cluess (September 20) – In this spellbinding fantasy set in Victorian London, Henrietta Howel can burst into flames. Forced to reveal her power to save a friend, she's shocked when instead of being executed, she's invited to train as one of Her Majesty's royal sorcerers. "Cluess gamely turns the chosen-one trope upside down in this smashing dark fantasy" (Publishers Weekly starred review).
Afterward by Jennifer Mathieu (September 20) — When eleven-year-old Dylan Anderson is kidnapped, his subsequent rescue leads to the discovery of fifteen-year-old Ethan Jorgensen, who had gone on a bike ride four years earlier and had never been seen again. "In a social networking world where debates about abuse and victimization are widespread, this is an important addition to any YA collection" (School Library Journal starred review).
Blood Red Snow White by Marcus Sedgwick (September 20) — When writer Arthur Ransome leaves his unhappy marriage in England and moves to Russia to work as a journalist, he has little idea of the violent revolution about to erupt. Unwittingly, he finds himself at its center, tapped by the British to report back on the Bolsheviks even as he becomes dangerously, romantically entangled with Trotsky's personal secretary. "[Sedgwick's] spy-novel-like narrative and fictionalized account of a key historical moment will thrillingly bring WWI and Russian history to life for readers bored by the usual textbook accounts of the period" (Booklist starred review).
The Female of the Species by Mindy McGinnis (September 20) — Alex Craft knows how to kill someone. And she doesn't feel bad about it. Three years ago, when her older sister, Anna, was raped and murdered, and the killer walked free, Alex uncaged the language she knows best—the language of violence. While her own crime goes unpunished, Alex knows she can't be trusted among other people. "An unflinching look at rape culture and its repercussions" (Kirkus starred review).
Kids of Appetite by David Arnold (September 20) — Victor Benucci and Madeline Falco have a story to tell. It begins with the death of Vic's father, and ends with the murder of Mad's uncle. The Hackensack Police Department would very much like to hear it. But in order to tell their story, Vic and Mad must focus on all the chapters in between. "Arnold writes with a Hinton-esque depth and rawness, building Mad and Vic's stories with practiced patience" (Publishers Weekly starred review).
The Odds of Lightning by Jocelyn Davies (September 20) — A bolt of lightning inspires an incredible journey in this charming, magical realism adventure that takes four teens on an all-night journey through the streets of New York City. "In third-person chapters that flip between her characters' past and present, Davies acutely expresses their innermost feelings, hopes, and vulnerabilities" (Publishers Weekly starred review).
Swan Riders (Prisoners Of Peace, Book 2) by Eric Bow (September 20) -Treacherous twists await Greta Stuart as the stakes get even higher in this stunning follow-up to the The Scorpion Rules. Greta has become AI. New transmitters have silvered her fingerprints, new receptors have transformed her vision, and the whole of her memory has become one book in a vast library of instant knowledge. Greta is ready to rule the world — but the new technology is also killing her. "Weighty subject matter and heavy questions about what is best versus what is right are tempered with humor and Greta's wry first-person narration" (Kirkus starred review).
Three Dark Crowns by Kendare Blake (September 20) — Fans of Blake's Anna Dressed in Blood will devour her latest novel, a dark and inventive fantasy about three sisters who must fight to the death to become queen. "The magic is fierce and the plot intensely twisted, but at this novel's dark heart beats a story about sisterhood, the unbreakable bonds of family, and ties that bind enough to kill" (Booklist starred review).
Vassa in the Night by Sarah Porter (September 20) – A modern retelling of the Russian folktale "Vassilissa the Beautiful". In the enchanted kingdom of Brooklyn, the fashionable people put on cute shoes, go to parties in warehouses, drink on rooftops at sunset, and tell themselves they've arrived – but not in Vassa's working-class neighborhood, where she lives with her stepmother and bickering stepsisters. One might stumble onto magic, but stumbling out again could become an issue. "A refreshing read, and elements of traditional horror blend well with high-concept fantasy in this surprising and engaging tale. A must-have for YA urban fantasy collections" (School Library Journal starred review).
September 27
A Taste for Monsters by Matthew J. Kirby (September 27) — London 1888, and Jack the Ripper is terrorizing the people of the city. Evelyn, a young woman disfigured by her dangerous work in a matchstick factory, takes a new position as a maid to the Elephant Man. In Joseph Merrick, she finds a gentle kindred, who does not recoil from her and who understands her pain. But when the murders begin, Joseph and Evelyn are haunted nightly by the ghosts of the Ripper's dead. "Evelyn is a complex and engaging character, the slums and slang of Victorian-era London are carefully delineated, and the eventual revelation of [the killer's] identity and fate will leave readers gasping" (Publishers Weekly starred review).
Comics Confidential: Thirteen Graphic Novelists Talk Story, Craft, and Life Outside the Box, edited by Leonard Marcus (September 27) — Respected anthologist Leonard S. Marcus turns his literary microscope to the world of comics, which has lately morphed and matured at a furious pace. Powerful influences from manga to the movies to underground comix have influenced the thirteen artists and writers interviewed in these pages to create their own word-and-picture narratives. "This is an engaging volume for the format's fans to learn more about the creators behind popular works and might serve as a good bridge from graphic novels into more prose-based selections" (School Library Journal starred review).
Crooked Kingdom by Leigh Bardugo (September 27) — In the sequel to Six of Crows, Kaz Brekker and his crew have just pulled off a heist so daring even they didn't think they'd survive. But instead of divvying up a fat reward, they're right back to fighting for their lives. Double-crossed and badly weakened, the crew is low on resources, allies, and hope. "Brings high-tension conclusions to the many intertwined intrigues of Ketterdam" (Kirkus starred review).
Falling Over Sideways by Jordan Sonnenblick (September 27) — Claire's life is a joke…but she's not laughing. While her friends seem to be leaping forward, she's dancing in the same place. The mean girls at school are living up to their mean name, and there's a boy, Ryder, who's just as bad, if not worse. Then into all of this (not-very-funny-to-Claire) comedy comes something intense and tragic — while her dad is talking to her at the kitchen table, he falls over with a medical emergency. "With humor, grace, and an ear for middle school nuance, Sonnenblick navigates the tricky waters of eighth grade and manages to convey the heartbreak of a major tragedy alongside the more mundane, but no less horrifying, problems" (Kirkus starred review).
Phantom Limbs by Paula Garner (September 27) — How do you move on from an irreplaceable loss? In a poignant debut, sixteen-year-old Otis must learn to swim against an undercurrent of grief—or be swept away by it. "Readers will find Otis relatable and endearing in his first-person perspective of first love and heartbreak, as well as his unwavering loyalty to his friends" (School Library Journal starred review).