Here's a preview of some of the new books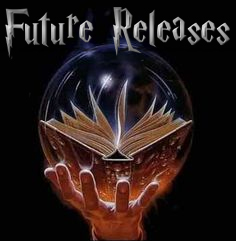 coming out in October that we'll be adding to the library collection.
Note: Dates indicated are release dates, not when we will be getting the book in the library. Sometimes it takes a few weeks to get the book in our collection.
October 1
Sachiko: A Nagasaki Bomb Survivor's Story by Caren Stelson (October 1) — This striking work of narrative nonfiction tells the true story of six-year-old Sachiko Yasui's survival of the Nagasaki atomic bomb on August 9, 1945 and the heartbreaking and lifelong aftermath. "Sachiko and her story, much like the resilient Nagasaki camphor trees she so admires, are an indelible force. Luminous, enduring, utterly necessary" (Booklist starred review).
Women Heroes of World War II, the Pacific Theater: 15 Stories of Resistance, Rescue, Sabotage, and Survival by Kathryn J. Atwood (October 1) —  True stories of courageous women and girls who risked their lives through their involvement in the Pacific Theater of Operations during World War II. Fifteen suspense-filled stories unfold across China, Japan, Malaya, Singapore, the Dutch East Indies, and the Philippines, providing an inspiring reminder of womens' and girls' refusal to sit on the sidelines around the world and throughout history. "Here the drama, much of it horrifying, plays out so effectively on the page—it leaps out like vivid 3-D—that readers of any age will come away both shaken and inspired" (Booklist starred review).
October 4
Ashes (Seeds of America, Book 3) by Laure Halse Anderson (October 4) — Return to the American Revolution in this blistering conclusion to the trilogy that began with the bestselling Chains and continued with Forge. As the war rages on, Isabel and Curzon have narrowly escaped Valley Forge—but their relief is short-lived. Before long they are reported as runaways, and the awful Bellingham is determined to track them down. "It's a gripping finish to an epic journey that speaks resoundingly to the human capacity to persevere" (Publishers Weekly starred review).
Blood, Bullets, and Bones: The Story of Forensic Science from Sherlock Holmes to DNA by Bridget Heos — Heos uses real-life cases to tell the history of modern forensic science, from the first test for arsenic poisoning to fingerprinting, firearm and blood spatter analysis, DNA evidence, and all the important milestones in between. By turns captivating and shocking, Blood, Bullets, and Bones demonstrates the essential role forensic science has played in our criminal justice system. "Sherlock Holmes lovers, CSI: Miami aficionados, and forensic science students will all be drawn to this rather gruesome yet highly entertaining and fact-packed history" (School Library Journal starred review).
Holding up the Universe by Jennifer Niven (October 4) — Everyone thinks they know Libby Strout, the girl once dubbed "America's Fattest Teen." But no one's taken the time to look past her weight to get to know who she really is. Following her mom's death, she's been picking up the pieces in the privacy of her home, dealing with her heartbroken father and her own grief. "Niven's approach to hard-hitting subjects will speak to the intellectual teen crowd" (School Library Journal starred review).
Last Seen Leaving by Calen Roehrig (October 4) — Flynn's girlfriend is missing, and people are suspecting him of knowing something, so he struggles to uncover her secrets with the help of her co-worker Kaz. "Witty, realistically foul-mouthed dialogue and the suspenseful, well-laid mystery will keep pages turning, as will the budding romance between Flynn and Kaz" (Kirkus starred review).
Replica by Lauren Oliver (October 4) — Two girls, two stories, one epic novel that explores issues of individuality, identity, and humanity. Replica is a "flip book" that contains two narratives in one: turn the book one way and read Lyra's story; turn the book over and upside down and read Gemma's story — the two distinct parts of this astonishing novel combine to produce an unforgettable journey. Lyra's story begins in the Haven Institute, a clandestine research facility where thousands of replicas, or human models, are born, raised, and observed. Gemma has been in and out of hospitals for as long as she can remember. After she is nearly abducted by a stranger claiming to know her, she starts to investigate her family's past and discovers her father's mysterious connection to the secretive Haven research facility. "A reading experience not to be missed—or forgotten" (Kirkus starred review).
When The Moon Was Ours by Anna-Marie McLemore (October 4) — To everyone who knows them, best friends Miel and Sam are as strange as they are inseparable. Roses grow out of Miel's wrist, and rumors say that she spilled out of a water tower when she was five. Sam is known for the moons he paints and hangs in the trees and for how little anyone knows about his life before he and his mother moved to town. But as odd as everyone considers Miel and Sam, even they stay away from the Bonner girls, four beautiful sisters rumored to be witches. "With luminous prose infused with Latino folklore and magical realism, this mixes fairy-tale ingredients with the elegance of a love story, with all of it rooted in a deeply real sense of humanity" (Booklist starred review).
Wonder Woman: The True Amazon by Jill Thompson (October 4) — An original graphic novel from Eisner Award-winning writer and artist Thompson. Join Princess Diana in her early years, as she develops into the formidable hero we know and love. Young Diana has the fawning attention of her nation, but she soon grows spoiled and ungrateful. When a series of tragic events takes its toll, Diana must learn to grow up, take responsibility, and seize her destiny. "Wonder Woman's story has always had epic scope, but Thompson manages to transform the tale, as she did Spider-Man's, from simple heroism into heroic tragedy" (Booklist starred review).
Wrecked by Maria Padian (October 15) — Everyone on campus has a different version of what happened that night. Haley saw Jenny return from the party, shell-shocked. Richard heard Jordan brag about the cute freshman he hooked up with. When Jenny accuses Jordan of rape, Haley and Richard are pushed to opposite sides of the school's investigation. Now conflicting versions of the story may make bringing the truth to light nearly impossible–especially when reputations, relationships, and whole futures are riding on the verdict. "Padian's latest boasts a swift, excellently crafted plot, exceedingly readable prose, and painfully relatable characters. Particularly relevant for high-school seniors and college freshmen" (Booklist starred review).
October 11
Beast by Brie Spangler (October 11) — A witty, wise, and heart-wrenching reimagining of Beauty and the Beast that will appeal to fans of Rainbow Rowell and David Levithan. "Spangler's captivating portrayals … offer piercing insight into the long, painful battle to shatter stereotypes in order to win dignity, love, and acceptance" (Publishers Weekly starred review).
Goldenhand by Garth Nix (October 11) — The long-awaited fifth installment in the bestselling Old Kingdom series. Lirael lost one of her hands in the binding of Orannis, but now she has a new hand, one of gilded steel and Charter Magic. On a dangerous journey, Lirael returns to her childhood home, where a young woman from the distant North brings her a message from her long-dead mother — a warning about the Witch with No Face. "A masterfully spun tale well worth the years-long wait" (Kirkus starred review).
The Midnight Star (Young Elites, Book 3) by Marie Lu (October 11) — Adelina Amouteru is done suffering. She's turned her back on those who have betrayed her and achieved the ultimate revenge: victory. But when a new danger appears, Adelina's forced to revisit old wounds, putting not only herself at risk, but every Elite. In order to preserve her empire, Adelina and her Roses must join the Daggers on a perilous quest—though this uneasy alliance may prove to be the real danger. "A worthy, bittersweet end [to the trilogy]. More than ever, it is the bond between sisters and the struggle to be human that take center stage in this heartrending finale" (Booklist starred review).
The Movie Version by Emma Wunsch (October 11) — In the movie version of Amelia's life, the roles have always been clear. Her older brother, Toby: definitely the Star. As for Amelia, she's Toby Anderson's Younger Sister, perfectly happy to watch Toby's hijinks from the sidelines, when she's not engrossed in one of her elaborately themed Netflix movie marathons. But recently Toby's been acting in a very non-movie-version way. "With a memorable, full-of-feeling narrator at its helm, this moving exploration of the effects of mental illness and a family's new normal marks Wunsch as a writer to watch" (Publishers Weekly starred review).
Projekt 1065: A Novel of World War II by Alan Gratz (October 11) — It's the height of World War II. Michael O'Shaunessey, son of the Irish ambassador to Nazi Germany, lives with his family in Berlin. But Michael, like his parents, is a spy. He joins the Hitler Youth, taking part in their horrific games and book-burning, despising everything they stand for but using his insider knowledge to bring important information back to his parents and the British Secret Service. "While the book is replete with fascinating historical insight, Gratz has also crafted a suspenseful mystery that will keep readers on the edge of their seats. A winning combination of action, suspense, and historical setting" (School Library Journal starred review).
Rani Patel In Full Effect by Sonia Patel (October 11) — Almost seventeen, Rani Patel appears to be a kick-ass Indian girl breaking cultural norms as a hip-hop performer in full effect. But in truth, she's a nerdy flat-chested nobody who lives with her Gujarati immigrant parents on the remote Hawaiian island of Moloka'i, isolated from her high school peers by the unsettling norms of Indian culture where "husband is God". "Rani's voice, oscillating from righteous anger to thrilling pride, swooning crushes, and heartbreaking insecurity, will resonate with many, even those with little to no familiarity with Rani's background. Vivid, bold, and passionate" (Booklist starred review).
The Singing Bones by Shaun Tan (October 11) — Wicked stepmothers, traitorous brothers, cunning foxes, lonely princesses: There is no mistaking the world of the Brothers Grimm and the beloved fairy tales that have captured generations of readers. Now internationally acclaimed artist Shaun Tan shows us the beautiful, terrifying, amusing, and downright peculiar heart of these tales as never before seen. "Expertly minimalist, providing potential opportunities for discussion of story elements, art appreciation, and philosophy for a wide age range. A unique addition to special and robust folktale and fairy-tale and/or art collections" (School Library Journal starred review).
Still Life with Tornado by A.S. King (October 11) — Sixteen-year-old Sarah can't draw. This is a problem, because as long as she can remember, she has "done the art." She thinks she's having an existential crisis. And she might be right; she does keep running into past and future versions of herself as she wanders the urban ruins of Philadelphia. "A deeply moving, frank, and compassionate exploration of trauma and resilience, filled to the brim with incisive, grounded wisdom" (Booklist starred review).
Tetris (The Games People Play) by Box Brown (October 11) — Alexey Pajitnov had big ideas about games. In 1984, he created Tetris in his spare time while developing software for the Soviet government. Once Tetris emerged from behind the Iron Curtain, it was an instant hit. Brown untangles the games complex history and delves deep into the role games play in art, culture, and commerce. "This quick, thoughtful read will find an audience among teens interested in pursuing a career in video game design or those who wonder just how video games like Tetris have spread like wildfire" (School Library Journal starred review).
October 18
Saving Red by Sonya Sones (October 18) — Right before winter break, fourteen-year-old Molly Rosenberg reluctantly volunteers to participate in Santa Monica's annual homeless count, just to get her school's community service requirement out of the way. But when she ends up meeting Red, a spirited homeless girl only a few years older than she is, Molly makes it her mission to reunite her with her family in time for Christmas. "This is a deeply effective look at an epidemic too infrequently addressed, and could be an invaluable resource for jumpstarting discussions" (Booklist starred review).
Useless Bay by M.J. Beaufrand (October 18) — On Whidbey Island, the Gray quintuplets are the stuff of legend. Pixie and her brothers have always been bigger and blonder than their neighbors, as if they were birthed from the island itself. Together, they serve as an unofficial search-and-rescue team for the island, saving tourists and locals alike from the forces of wind and sea. But, when a young boy goes missing, the mysteries start to pile up. "Short in length but long on atmosphere, it's a gripping mystery with a supernatural overlay that makes its setting all the more haunting" (Publishers Weekly starred review).
October 25
Balcony on the Moon: Coming of Age in Palestine by Ibtisam Bakarat (October 25) — In this memoir which picks up where Tasting the Sky (2007) left off, Ibtisam Barakat describes her childhood and adolescence in Palestine from 1972-1981 and chronicles her desire to be a writer. "A pervasive sense of loss informs much of [Bakarat's] childhood, with a growing realization that no promising future exists for her or her siblings in Palestine. A poetic, deeply felt coming-of-age story" (Kirkus starred review).
Blood Red Snow White by Marcus Sedgwick (October 25) — When writer Arthur Ransome leaves his unhappy marriage in England and moves to Russia to work as a journalist, he has little idea of the violent revolution about to erupt. Unwittingly, he finds himself at its center, tapped by the British to report back on the Bolsheviks even as he becomes dangerously, romantically entangled with Trotsky's personal secretary. "Sedgwick's artful fairy tales and Ransome's unique perspective dovetail into a compelling narrative offering both a glimpse into the life of a writer and a nuanced take on the Russian revolution" (Booklist starred review).
Glitter by Aprilynne Pike (October 25) — Outside the palace of Versailles, it's modern day. Inside, the people dress, eat, and act like it's the eighteenth century—with the added bonus of technology to make court life lavish, privileged, and frivolous. The palace has every indulgence, but for Danica, who witnesses an act of murder by the young king, it's about to become a very beautiful prison. "Beautifully detailed scenes serve as the foundation for Danica's ethical quandaries and illuminate the fantastical world in which she lives" (Publishers Weekly starred review).
Uprooted: Uprooted: The Japanese American Experience During World War II by Albert Marrin (October 25) — On the 75th anniversary of the bombing of Pearl Harbor comes a harrowing and enlightening look at the internment of Japanese Americans during World War II. 75 years ago, the American government did something that most would consider unthinkable today: it rounded up over 100,000 of its own citizens based on nothing more than their ancestry and, suspicious of their loyalty, kept them in concentration camps for the better part of four years. "This is a prodigiously researched, indispensable work of history, generously illustrated with period photographs. It belongs on every library's shelves" (Booklist starred review).