Here are some books we have recently added to the nonfiction section at CA Library. Look for them in the New Books section!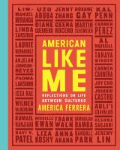 American Like Me: Reflections on Life Between Cultures, edited by America Ferrera with E. Cayce Dumont — Award-winning actress and political activist America Ferrera has compiled a vibrant and varied collection of first person accounts from prominent figures about the experience of growing up between cultures. "Teens will find lots to connect with, as many of the entries focus on childhood, coming of age, and the growing pains that accompany adolescence and identity formation. A strong selection where anthologies and personal essay collections have a readership; a good choice for supplementing civics courses" (School Library Journal).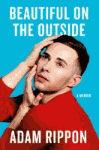 Beautiful on the Outside: A Memoir by Adam Rippon — Former Olympic figure skater Adam Rippon shares his underdog journey from beautiful mess to outrageous success in this hilarious, big-hearted memoir. "Rippon may have started his career as an underdog, but he prevailed, thanks to his resilience, laser-focused work ethic, and acerbic sense of humor" (Booklist).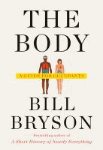 The Body: A Guide For Occupants by Bill Bryson — Bryson (A Walk in the Woods: Rediscovering America on the Appalachian Trail) once again proves himself to be an incomparable companion as he guides us through the human body — how it functions, its remarkable ability to heal itself, and (unfortunately) the ways it can fail. Full of extraordinary facts and irresistible Bryson-esque anecdotes, The Body will lead you to a deeper understanding of the miracle that is life in general and you in particular. "Bryson's splendid stroll through human anatomy, physiology, evolution, and illness is instructive, accessible, and entertaining" (Booklist).
Caesar's Last Breath: Decoding the Secrets of the Air Around Us by Sam Kean — Kean (The Disappearing Spoon) takes readers on another round-the-globe journey through the periodic table, exploring how the air people breathe reflects the world's history, tracing the origins and ingredients of the atmosphere to explain oxygen's role in reshaping continents, steering human progress, and powering revolutions. "A witty book that turns the science of the stuff we breathe into a delightful romp through history" (Kirkus Reviews).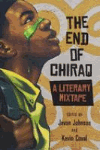 The End of Chiraq: A Literary Mixtape edited by Javon Johnson and Kevin Coval — Johnson, a professor of African American studies, and Coval, cofounder of Chicago's Louder Than a Bomb youth poetry festival, curate this collection of poems, rap lyrics, short stories, essays, interviews, and artwork about Chicago, the city that came to be known as "Chiraq" ("Chicago" + "Iraq"), and the people who live in its vibrant and occasionally violent neighborhoods. "Socially aware YAs, especially hip-hop fans, will find much enlightenment and encouragement here" (Booklist).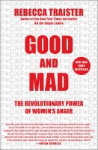 Good and Mad: The Revolutionary Power of Women's Anger by Rebecca Traister — An exploration into the transformative power of female anger and its ability to transcend into a political movement, tracking the history of female anger as political fuel — from suffragettes marching on the White House to office workers vacating their buildings after Clarence Thomas was confirmed to the Supreme Court. "Recommended for burgeoning activists and teens interested in politics, history, and current events" (School Library Journal).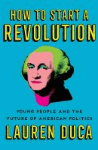 How To Start a Revolution: Young People and the Future of American Politics by Lauren Duca — Teen Vogue award-winning columnist Lauren Duca shares a smart and funny guide for challenging the status quo in a much-needed reminder that young people are the ones who will change the world. Duca investigates and explains the issues at the root of our ailing political system and reimagines what an equitable democracy would look like, beginning with young people getting involved. "This call to action will resonate even with those who are not already involved in progressive politics" (Publishers Weekly).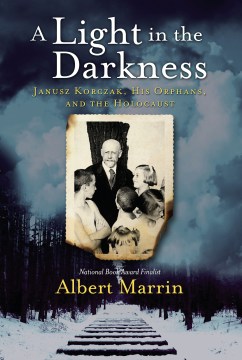 A Light in the Darkness: Janusz Korczak, His Orphans, and the Holocaust by Albert Marrin — From National Book Award Finalist Albert Marrin comes the moving story of Janusz Korczak, the heroic Polish Jewish doctor who devoted his life to children, perishing with them in the Holocaust. "This fascinating work will terrify and educate readers about the dangers of autocracy and racism. Highly recommended for all young adult collections" (School Library Journal).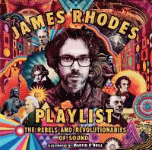 Playlist: The Rebels and Revolutionaries of Sound by James Rhodes — In a stunning and innovative performance, piano maestro James Rhodes introduces today's readers to seven of the greatest composers of all time. Discover their backstories and how each one shaped and defined classical music. "This dynamic and infectious introduction to classical music is sure to capture a new generation of musicophiles" (Kirkus Reviews).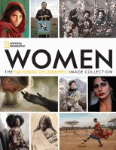 Women: The National Geographic Image Collection, with an introduction by Susan Goldberg, editor in chief of National Geographic Magazine — From Silicon Valley to politics and beyond, women are reshaping our world. Now, in anticipation of the 100th anniversary of the 19th amendment, this bold and inspiring book from National Geographic mines 130 years of photography to showcase their past, their present, and their future. "In addition to the diverse historical depictions of women and girls throughout the world, teens will be inspired by the words of the contemporary trailblazers" (Booklist).