At last month's American Library Association Midwinter Meeting, members of the Young Adult Library Services Association (YALSA) presented the list of the Best Fiction for Young Adults for 2020 — YA fiction books published in the past 14 months that are recommended reading for teens (full list here). Here are the titles that placed in the top ten, with links to the CA Library catalog: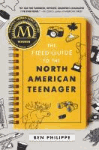 The Field Guide to the North American Teenager by Ben Philippe — A hilarious YA contemporary realistic novel about a witty Black French Canadian teen who moves to Austin, Texas, and experiences the joys, cliches, and awkward humiliations of the American high school experience — including falling in love. "A witty debut with whip-smart dialogue that will find much love among fans of authors like John Green and Jason Reynolds" (School Library Journal).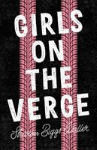 Girls on the Verge by Sharon Biggs Waller — Camille couldn't be having a better summer — she kills it as Ophelia in her community theater's production of Hamlet, catches the eye of the cutest boy in the play, and nabs a spot in a prestigious theater program. But on the very night she learns she got into the program, she also finds out she's pregnant. "This title offers realistic viewpoints on teenage pregnancy, along with what it is like to have the right to choose, wanting that right, and living knowing that you will be judged for having exercised it" (School Library Journal).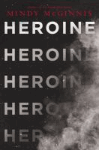 Heroine by Mindy McGinnis — A captivating and powerful exploration of the opioid crisis — the deadliest drug epidemic in American history — through the eyes of a college-bound softball star. Edgar Award-winning author Mindy McGinnis delivers a visceral and necessary novel about addiction, family, friendship, and hope. "A realistic portrayal of how easy it is to develop an opiate addiction and the very real consequences of addiction. A timely and important message for teens everywhere" (Booklist).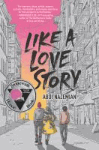 Like a Love Story by Abdi Nazemian — A love letter to queerness, self-expression, and individuality (also Madonna) that never shies away from the ever-present fear within the queer community of late '80s New York, this is a bighearted, sprawling epic about friendship and love and the revolutionary act of living life to the fullest in the face of impossible odds. "The intense and nuanced emotions evoked by the characters' journeys help to give this powerful novel…a timeless relevance" (Publishers Weekly).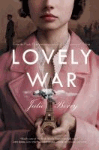 Lovely War by Julie Berry — The Greek goddess Aphrodite recounts two tales of tragic love during WWI to her husband, Hephaestus, and her lover, Ares, in a luxe Manhattan hotel room at the height of World War II. "An unforgettable romance so Olympian in scope, human at its core, and lyrical in its prose that it must be divinely inspired" (Kirkus Reviews).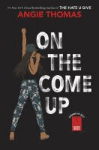 On the Come Up by Angie Thomas — Sixteen-year-old Bri hopes to become a great rapper, and after her first song goes viral for all the wrong reasons, must decide whether to sell out or face eviction with her widowed mother. "The rawness of Bri's narrative demonstrates Thomas' undeniable storytelling prowess as she tells truths that are neither pretty nor necessarily universally relatable. A joyous experience awaits" (Kirkus Reviews).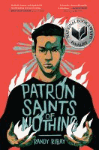 Patron Saints of Nothing by Randy Ribay — When seventeen-year-old Jay Reguero learns his Filipino cousin and former best friend, Jun, was murdered as part of President Duterte's war on drugs, he flies to the Philippines to learn more. "Part mystery, part elegy, part coming of age, this novel is a perfect convergence of authentic voice and an emphasis on inner dialogue around equity, purpose, and reclaiming one's lost cultural identity" (School Library Journal).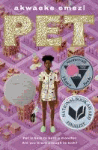 Pet by Akwaeke Emezi — In a near-future society that claims to have gotten rid of all monstrous people, a creature emerges from a painting seventeen-year-old Jam's mother created, a hunter from another world seeking a real-life monster. "Emez's direct but tacit story of injustice, unconditional acceptance, and the evil perpetuated by humankind forms a compelling, nuanced tale that fans of speculative horror will quickly devour" (Publishers Weekly).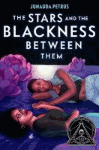 The Stars and the Blackness Between Them by Junauda Petrus — Told in two voices, sixteen-year-old Audre and Mabel, both young women of color from different backgrounds, fall in love and figure out how to care for each other as one of them faces a fatal illness. "Petrus's earnest debut successfully, touchingly combines elements of fantasy, bittersweet realism, and potent, affecting spirituality to tell the coming-of-age story of two complex, beautifully drawn young black women whose friendship and love draw them together even as one's failing health pushes them apart" (Publishers Weekly).
With the Fire on High by Elizabeth Acevedo — Ever since she got pregnant freshman year, Emoni Santiago's life has been about making the tough decisions — doing what has to be done for her daughter and her abuela. The one place she can let all that go is in the kitchen, where she adds a little something magical to everything she cooks, turning her food into straight-up goodness. "The novel's three parts are introduced by recipes created and perfected by the protagonist, and hints of Laura Esquivel's Like Water for Chocolate will leave teens hungry for more" (School Library Journal).