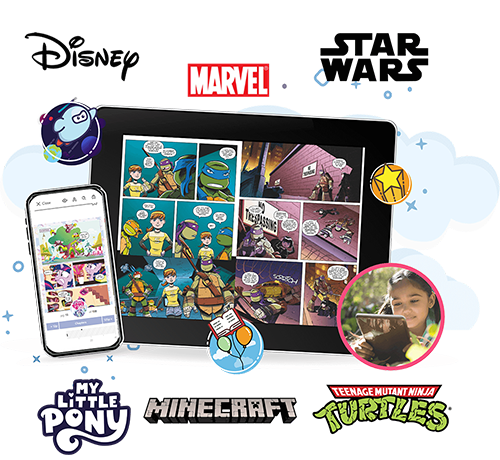 You probably already know that the Sora digital reading app is a great place to go for eBooks and audiobooks on your mobile device (including your Chromebook). But you can also find digital comics — over 1,800 of them — in the Wayne-Finger Lakes BOCES collection!
Start in your CA Library Sora account (login through ClassLink if prompted).
You can also download the free Sora app for your personal mobile device from the Apple store or the Google Play store. Add the Canandaigua City School District library FIRST!
From the menu in the upper-right, click '+ Add Library'.
Search for Wayne Finger Lakes BOCES and click 'This is my school'.
Login in through ClassLink if prompted.
After you add Wayne-Finger Lakes BOCES to your Sora account, you can search and browse their collections, including All-Access Comics.
Here are just a few of the series you'll find the All-Access Digital Comics collection: