Here's a look at some of the latest nonfiction titles that have been added to the CA Library collection. Look for them in the New Books section!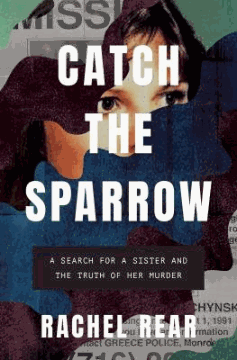 Catch the Sparrow: A Search for a Sister and the Truth of Her Murder by Rachel Rear — Growing up, Rachel Rear knew the story of Stephanie Kupchynsky's disappearance. The beautiful violinist and teacher had fled an abusive relationship and made a new start for herself near Rochester, NY. She was at the height of her life — in a relationship with a man she hoped to marry and close to her students and her family. And then, one morning, she was gone. "An insightful, moving tribute that will resonate with readers who appreciate a blend of true crime and memoir" (Library Journal).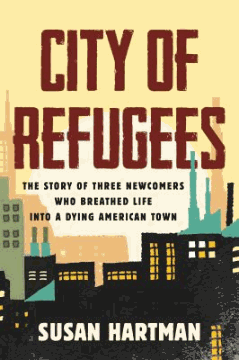 City of Refugees: The Story of Three Newcomers Who Breathed Life into a Dying American Town by Susan Hartman — Many Americans imagine refugees as threatening outsiders who will steal jobs or be a drain on the economy. But across the country, refugees are rebuilding and maintaining the American Dream. Journalist Susan Hartman shows how an influx of refugees helped revive Utica, New York, an old upstate manufacturing town that was nearly destroyed by depopulation and arson. "Hartman draws an intimate and captivating portrait of the struggle to build new lives while holding on to old values. Readers will gain vital insight into the immigrant experience in America" (Publishers Weekly).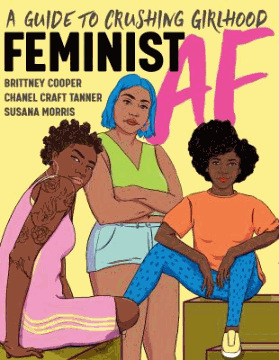 Feminist AF: A Guide To Crushing Girlhood by Brittney Cooper et al — Loud and rowdy girls, quiet and nerdy girls, girls who rock naturals, girls who wear weave, outspoken and opinionated girls, girls still finding their voice, queer girls, trans girls, and gender nonbinary young people who want to make the world better: Feminist AF uses the insights of feminism to address issues relevant to today's young women. "A book that reads like far more than just a handbook for a young feminist's journey but rather presents as a guide to life as a whole. A necessary life companion for readers of all backgrounds" (Kirkus Reviews).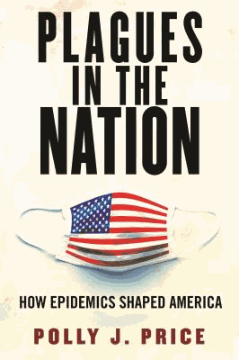 Plagues in the Nation: How Epidemics Shaped America by Polly J. Price — In this narrative history of the US through major outbreaks of contagious disease, from yellow fever to the Spanish flu, from HIV/AIDS to Ebola, Price examines how law and government affected the outcome of epidemics — and how those outbreaks in turn shaped our government. "Readable and well-documented, this book can help students with assignments in history or social sciences" (Booklist).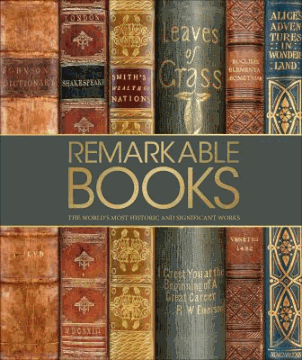 Remarkable Books: The World's Most Historic and Significant Works, by DK Editors — Remarkable Books delves into the stories behind the most incredible tomes ever produced, offering an insight into their wider social and cultural contexts. Spotlighting ancient and modern masterpieces, Remarkable Books is chronologically ordered to demonstrate the correlations between the growth in human knowledge and advancements in the bookmaking process. "With the breadth of subjects covered, this is a coffee-table book for the curious adult mind but accessible enough for younger readers, too" (Library Journal).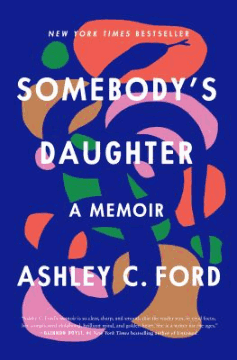 Somebody's Daughter: A Memoir by Ashley C. Ford — Writer, host and educator Ashley Ford, one of the most prominent voices of her generation, debuts with an extraordinarily powerful memoir: the story of a childhood defined by the looming absence of her incarcerated father. "Moving testimony about the effect of incarceration on the lives of the children and families who live in its shadow. Ford's writing sets itself apart" (Library Journal).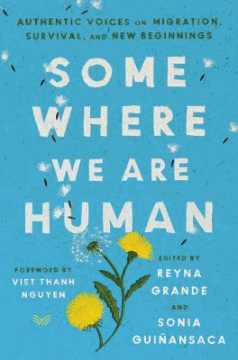 Somewhere We Are Human: Authentic Voices on Migration, Survival, and New Beginnings, edited by Reyna Grande et al — A unique collection of 43 groundbreaking essays, poems, and artwork by migrants, refugees and Dreamers — including award-winning writers, artists, and activists — that illuminate what it is like living undocumented today. "The varying writing styles and approaches provide opportunities to learn from the lives of others and also to experience how creative writing enriches our understanding of each other and our lives" (Booklist).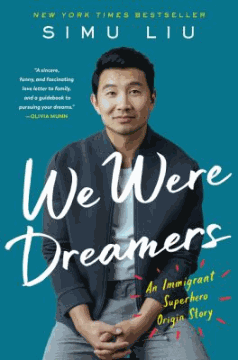 We Were Dreamers: An Immigrant Superhero Origin Story by Simu Liu — The star of Marvel's first Asian superhero film, Shang-Chi and the Legend of the Ten Rings, tells his own origin story of being a Chinese immigrant, his battles with cultural stereotypes and his own identity, becoming a TV star, and landing the role of a lifetime. "Readers drawn to Liu's superhero story will also appreciate his reflections on the immigrant experience and tough parental relationships" (Booklist).