When I first learned that Tim Burton was involved in an original Netflix series based on cartoon characters created by the late, great Charles Addams, I was elated. I'd watched The Addams Family 60s TV series (in reruns; I'm not that old), loved the 1991 Barry Sonnenfeld film The Addams Family (and its 1993 sequel, Addams Family Values), and eagerly sought out the original cartoons from mid-century copies of the New Yorker. I've not seen the musical based on the characters, but I look forward to The Addams Family live on the Academy stage in spring 2023!
And when Wednesday debuted on Netflix earlier this month, I was not disappointed. The smart writing, the dark humor, the atmospheric setting, the cast (led by Jenna Ortega as Wednesday Addams), the music — it's all a faithful interpretation of Addams's spooky characters.
"After a bloody piranha incident, our monochrome-loving heroine (played by the extremely talented Jenna Ortega) is shipped off to Nevermore Academy, a boarding school for outcasts. Home to werewolves, sirens, gorgons, and all kinds of spooky students, Nevermore is run by the unsettlingly cheery Principal Weems (an exceptional Gwendoline Christie with elegant, upbeat Professor Snape energy)…" (Shannon Connellan, "'Wednesday' review: How Tim Burton Transforms Teen TV With Wednesday Addams", Mashable, 23 November 2022).
If you burned through all 8 episodes like I did, you might be looking for something else that is darkly comedic (or is it comedically dark?) as you wait impatiently for a still-unannounced season 2. Here are 13 books to fill the Gothic void…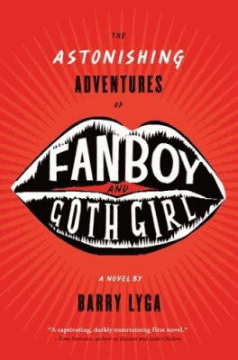 The Astonishing Adventures of Fanboy and Goth Girl by Barry Lyga — A fifteen-year-old "geek" who keeps a list of the high school jocks and others who torment him, and pours his energy into creating a great graphic novel, encounters Kyra, Goth Girl, who helps change his outlook on almost everything, including himself. "Fanboy's whip-smart, often hilariously sarcastic voice…adds fresh, urgent perspective to age-old questions about how young people cope with…being misunderstood as they try to discover themselves" (Booklist).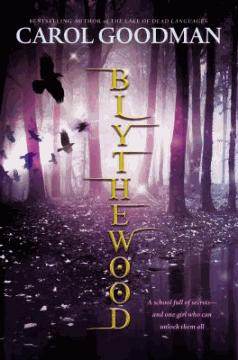 Blythewood, Book 1 by Carol Goodman — After a summer locked away in a mental institution, seventeen-year-old orphan Ava Hall is sent to Blythewood, a finishing school for young ladies that is anything but ordinary. "Goodman's story is intriguing, romantic, eerie, and adventurous, with the narrative wrapped around fairy tales and historical events" (Publishers Weekly).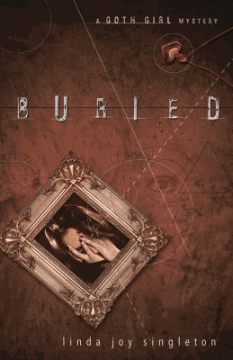 Buried: A Goth Girl Mystery by Linda Joy Singleton — Goth girl Thorn and her family move to Nevada where Thorn meets a mysterious masked young man and follows psychic vibrations from a locket to a shocking, long-buried secret. "At a quick pace with layered plotting, narrator Thorn unearths her true self, coming to appreciate her own musical gifts and even her all-too-human mother" (Kirkus Reviews)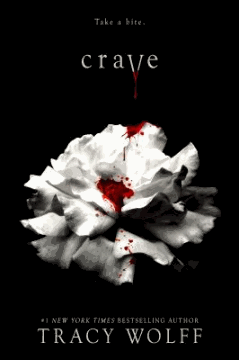 Crave, Book 1 by Tracy Wolff — The moment she steps foot inside Katmere Academy, Grace knows there is nothing normal about her uncle's exclusive and secretive boarding school, where shapeshifters, witches and vampires roam the halls, existing in uneasy cooperation. As the lone mortal, the only thing Grace is sure of is that she doesn't belong. "The pacing is excellent and the dialogue really snaps the story forward" (School Library Journal). Get the eBook | Get the Audiobook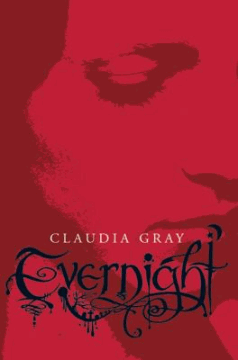 Evernight, Book 1 by Claudia Gray — Sixteen-year-old Bianca, a new girl at the sinister Evernight boarding school, finds herself drawn to another outsider, Jared, but dark forces threaten to tear them apart and destroy Bianca's entire world. "Gray's writing hooks readers from the first page and reels them in with surprising plot twists and turns, and the open ending will keep them guessing and waiting on the edge of their seats for the next book in the series" (School Library Journal).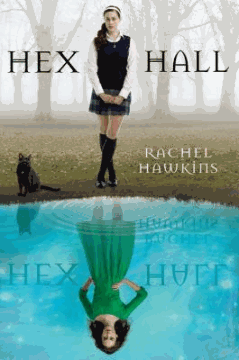 Hex Hall, Book 1 by Rachel Hawkins — Witch Sophie Mercer, having been sent to a reform school by her father after a prom night spell went horribly wrong, learns her roommate, who is the only vampire on campus, is the suspect in a series of attacks on students and sets out to find the real culprit. "Many clever touches, spot-on depictions of classic teen situations, and an ending that leaves you hanging will have readers grabbing for the sequel" (Booklist). Get the eBook | Get the Audiobook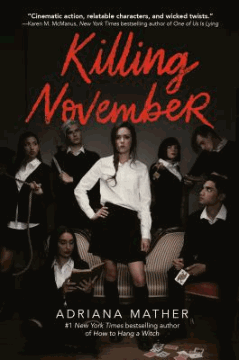 Killing November by Adriana Mather — November Adley is trapped at the mysterious Academy Absconditi, a school that's completely off the grid, where there's no electricity, no internet, and a brutal eye-for-an-eye punishment system. Classes include everything from knife-throwing and poisons to the art of deception. November doesn't know why she's been sent to this place, or the secrets that make up its legacy, but she'll quickly discover that allies are few in a school where competition is everything. "Between the boarding-school setting, the lessons in espionage, and the murder mystery, there's plenty to grab readers, and with the door open for sequels, they're bound to stay on the hook" (Booklist). Get the eBook | Get the Audiobook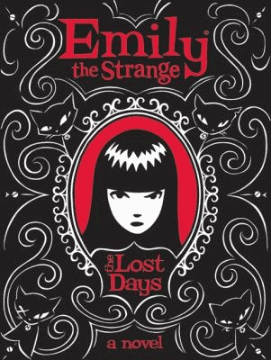 The Lost Days (Emily the Strange series, Book 1) by Rob Reger — Emily the Strange has lost her memory and finds herself in the town of Blackrock with nothing more than her diary, her slingshot, and the clothes on her back. "In spite of the amnesia, Emily is still her usual sarcastic, cat-loving self, even when confused by the fact that she knows how to calculate terminal velocity and how to fix an espresso machine" (School Library Journal).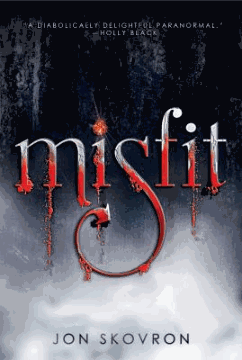 Misfit by Jon Skovron — Seattle sixteen-year-old Jael must negotiate normal life in Catholic school while learning to control the abilities she inherited from her mother, a demon, and protect those she loves from Belial, the Duke of Hell. "This gripping story, steeped in myth and religion, will have readers on the edge of their seats as Jael fights for her life" (School Library Journal).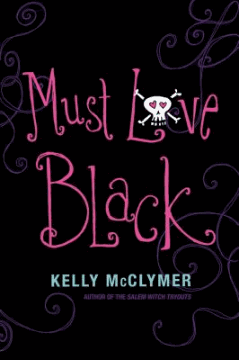 Must Love Black by Kelly McClymer — Philippa, a coffee-loving, seclusion-seeking Goth girl, takes a job working as a nanny for a set of weird ten-year-old twins at a creepy mansion on the Maine coast where she meets Geoff, the gardener, who she believes may be her dream guy — if only he were not involved with a girl who likes pink. "McClymer's novel combines understated gothic elements with traditional teen romance tropes and succeeds as a light and funny read" (School Library Journal).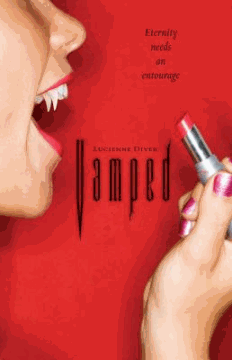 Vamped, Book 1 by Lucienne Diver — After being turned into a vampire, Gina realizes that she, along with many other students from her high school, have become pawns in an uprising within the vampire world. "With some great one-liners and a nascent romance for Gina…the open-ended finale leaves answers about the prophecy and other questions until a later volume" (Publishers Weekly).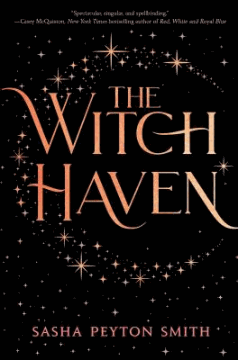 The Witch Haven by Sasha Peyton Smith — Whisked away to Haxahaven Academy for Witches in 1911, seventeen-year-old Frances Hallowell soon finds herself torn between aligning herself with Haxahaven's foes, the Sons of St. Druon, to solve her brother's murder or saving Manhattan and her fellow witches. "Mystery and adventure abound in Smith's spellbinding debut, which resonates with the familiar vibes of a magical boarding school, along with a feminist twist" (Booklist). Get the eBook | Get the Audiobook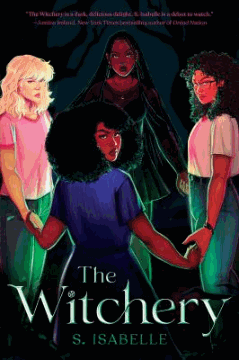 The Witchery by S. Isabelle — Logan came to Mesmortes Coven Academy in Haelsford, Florida to learn to control her powers, but she soon learns she has a role to play in the ancient curse of the Hellmouth — whatever the cost to herself and her new friends. "Strong friendships and an immersive setting and atmosphere that simmers with fear and menace round out this spellbinding story of magical mayhem, whose protagonists are determined to come into their powers, whatever it takes" (Publishers Weekly).