Here's a look at some of the latest nonfiction titles that have been added to the CA Library collection. Look for them in the New Books section!
If an eBook and/or audiobook is available from CA Library, BOCES or OWWL2Go, links are given for those too (Sora login required).
---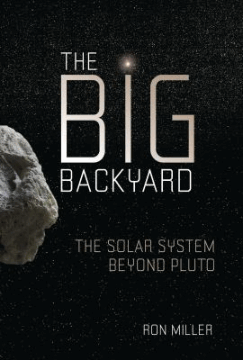 The Big Backyard: The Solar System Beyond Pluto by Ron Miller — With incredible illustrations and photographs from NASA probes and telescopes, The Big Backyard takes us on a tour through the solar system's most obscure neighborhoods and into its darkest corners, to places beyond the limits of the human eye. "This inviting offering will be welcomed by student researchers and space nerds alike" (Booklist).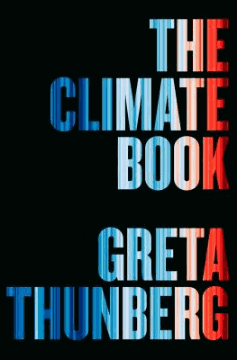 The Climate Book, presented by Greta Thunberg — Young climate change activist Thunberg has gathered the wisdom of over one hundred experts — geophysicists, oceanographers and meteorologists; engineers, economists and mathematicians; historians, philosophers and indigenous leaders — to equip us all with the knowledge we need to combat climate disaster. "Vital reading for anyone who cares about the planet" (Kirkus Reviews). Get the eBook | Get the Audiobook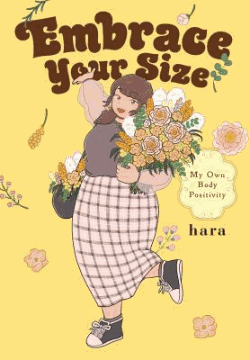 Embrace Your Size: My Own Body Positivity by Hara — A love letter to those who dream of being fashionable but consider their weight as an obstacle, this uplifting comic essay by a plus-sized author chronicles her own journey with body positivity and learning to love herself as she is. "Affirming and effervescently positive, this is the manga companion to The (Other) F Word: A Celebration of the Fat & Fierce (2019), edited by Angie Manfredi" (Booklist).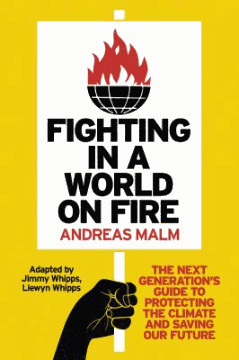 Fighting In A World On Fire: The Next Generation's Guide To Protecting The Climate and Saving Our Future by Andrea Malm — An argument for bold action to stop climate change and a guide to successful activism, adapted for young readers from climate expert Andreas Malm's best-selling book How to Blow Up a Pipeline. "This book has two goals: to provoke strong reactions and to create committed activists. Readers will find much to think about" (Booklist).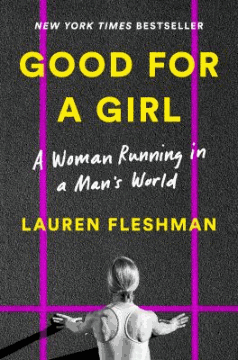 Good For A Girl: A Woman Running In A Man's World by Lauren Fleshman — Fueled by her years as an elite runner and advocate for women in sports, Lauren Fleshman offers her personal story and a rallying cry for reform of a sports landscape that is failing young female athletes. "This empowering account will attract student athletes, especially female runners" (Booklist). Get the eBook | Get the Audiobook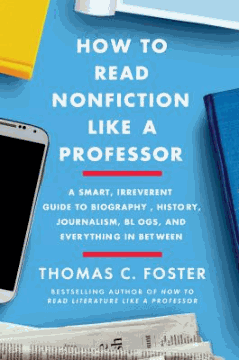 How To Read Nonfiction Like A Professor: A Smart, Irreverent Guide To Biography, History, Journalism, Blogs, and Everything In Between by Thomas C. Foster — After laying out general principles of reading nonfiction, Foster offers advice for specific reading strategies in various genres from histories and biographies to science and technology to social media. Throughout, the emphasis is on understanding writers' biases, interrogating claims, analyzing arguments, remaining wary of broad assertions and easy answers, and thinking critically about the written and spoken materials readers encounter. "Foster's zippy, pragmatic book will appeal to readers in search of guidance on separating fact from fiction in an age of information overload" (Publishers Weekly). Get the Audiobook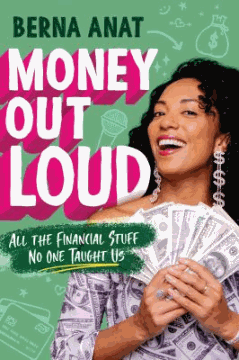 Money Out Loud: All The Financial Stuff No One Taught Us by Berna Anat — Berna Anat, aka Financial Hype Woman, explains all the stuff young adults need to know about personal finance, covering everything from how and why to make a budget, to understanding the inequalities of our economy and how to work to change them. "An outstanding personal finance book that reads like a fun conversation with a smart friend" (Kirkus Reviews).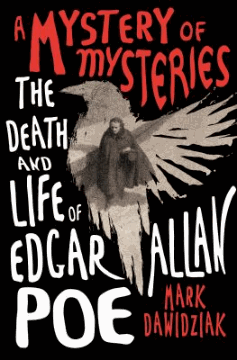 A Mystery of Mysteries: The Death and Life of Edgar Allan Poe by Mark Dawidziak — A brilliant biography of Edgar Allan Poe that examines the renowned author's life through the prism of his mysterious death and its many possible causes. In a compelling dual-timeline narrative alternating between Poe's increasingly desperate last months and his brief but impactful life, Dawidziak sheds new light on the enigmatic master of macabre. "A brisk, satisfying biography of a literary icon who still fascinates" (Kirkus Reviews). Get the eBook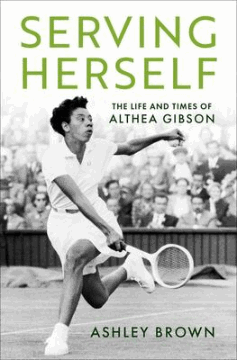 Serving Herself: The Life and Times of Althea Gibson by Ashley Brown –A compelling narrative of the trials and triumphs of tennis champion Althea Gibson, the first African-American to win titles at the French Open, Wimbledon, and the U.S. Open, a key figure in the integration of American sports, and, for a time, one of the most famous women in the world. "Inspirational reading for teen sports fans and students of African American history" (Booklist). Get the Audiobook
The Sum of Us: How Racism Hurts Everyone by Heather C. McGhee — In this young readers' adaptation of her best-selling adult book, McGhee contends that all people, of all ages and all backgrounds, need to rethink their attitude toward race and strive together to create opportunities that benefit everyone. "Optimistically forward-looking and grounded in solidarity, this book is of great value to anyone who values straight-to-the-point, thorough writing on race in America" (Kirkus Reviews). Get the eBook | Get the Audiobook