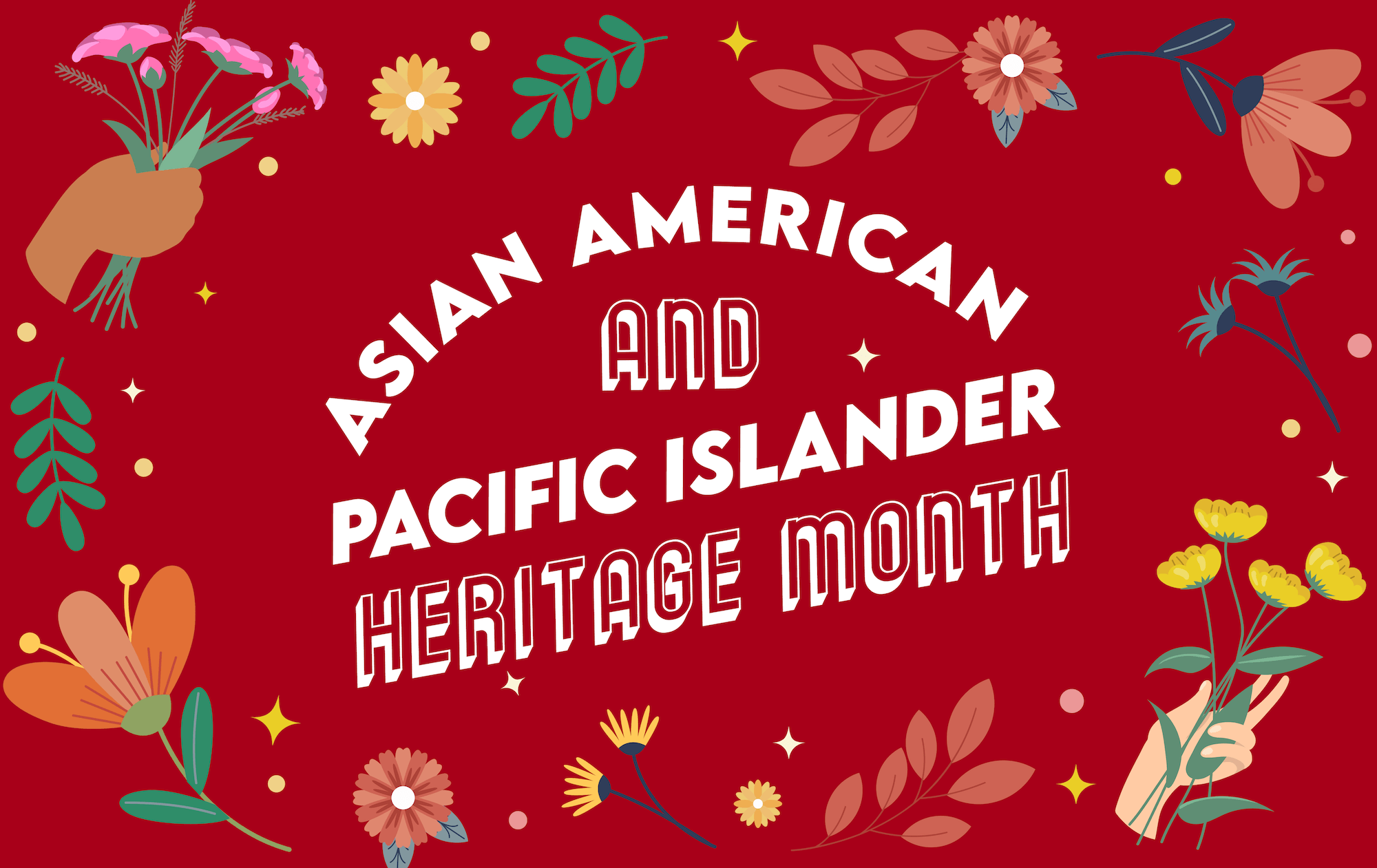 May is Asian/Pacific American Heritage Month!  The Library of Congress, National Archives and Records Administration, Smithsonian Institution, and other cultural institutions join in paying tribute to the generations of Asian and Pacific Islanders who have enriched America's history and are instrumental in its future success.
The month of May was chosen to commemorate the immigration of the first Japanese to the United States on May 7, 1843, and to mark the anniversary of the completion of the transcontinental railroad on May 10, 1869. The majority of the workers who laid the tracks were Chinese immigrants (Library of Congress).
CA Library recognizes the rich cultural heritage of Asian and Pacific Islander Americans by highlighting books, eBooks and audiobooks by Asian/Pacific Islander authors and/or featuring the Asian/Pacific Islander experience…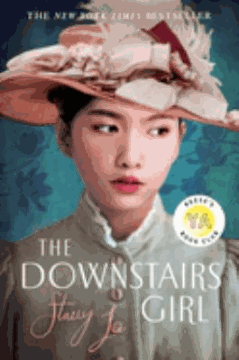 The Downstairs Girl by Stacey Lee — 1890, Atlanta. By day, seventeen-year-old Jo Kuan works as a lady's maid for the cruel Caroline Payne, the daughter of one of the wealthiest men in Atlanta. But by night, Jo moonlights as the pseudonymous author of a newspaper advice column for 'the genteel Southern lady'. "An optimistic, sophisticated portrayal of one facet of Chinese American — and simply American — history" (Kirkus Reviews). Get the eBook | Get the Audiobook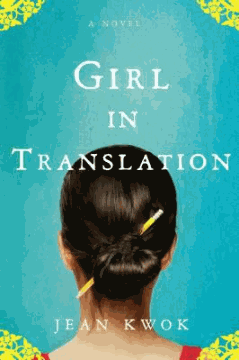 Girl In Translation by Jean Kwok — Ah-Kim Chang and her mother immigrate to Brooklyn, where they work for Kim's Aunt Paula in a Chinatown clothing factory earning barely enough to keep them alive; however, Kim's perseverance and hard work earns her a place at an elite private school where she is befriended by Annette, who helps her adjust to American culture. "Immigrants, new and old, will find much to savor here, from the drama of family secrets to the confusing coming-of-age" (Booklist). Get the eBook | Get the Audiobook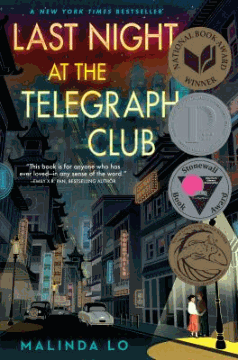 Last Night at the Telegraph Club by Malinda Lo — America in 1954 is not a safe place for two girls to fall in love, especially not in San Francisco's Chinatown. Red-Scare paranoia threatens everyone, including Chinese Americans like Lily. With deportation looming over her father — despite his hard-won citizenship — Lily and Kath risk everything to let their love see the light of day. "Smoothly referencing cultural touchstones and places with historic Chinese American significance, Lo conjures 1950s San Francisco adeptly while transcending historicity through a sincere exploration of identity and love" (Publishers Weekly). Get the eBook | Get the Audiobook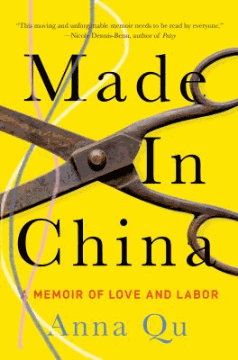 Made In China: A Memoir of Love and Labor by Anna Qu — Taking us on a journey from Wenzhou to Xi'an to New York, a Chinese American writer presents this powerful debut memoir in which she, forced to work in a Queens sweatshop, calls child services on her mother – an act with consequences that impact the rest of her life. "The difficult family dynamics Qu describes provide perspective for teens struggling with their own family relationships" (Booklist). Get the Audiobook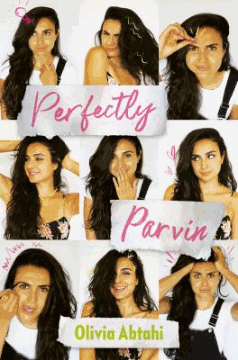 Perfectly Parvin by Olivia Abtahi — After being dumped at the beginning of freshman year, Iranian-American Parvin Mohammadi sets out to win the ultimate date to Homecoming. "Though it has its serious moments, especially in Parvin's growing understanding of Islamophobia in America, this is ultimately a joyful celebration of the right to take up space in the world" (Booklist). Get the eBook | Get the Audiobook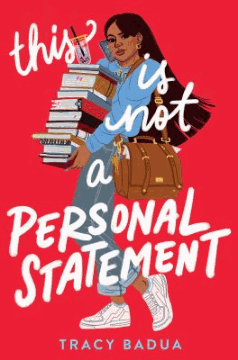 This Is Not A Personal Statement by Tracy Badua — After getting rejected from her dream college, sixteen-year-old Filipino American Perla Perez forges her own acceptance and commits to living a lie at university. "Examining themes of guilt and outside pressures with cultural nuance and plenty of good-humored scheming, Badua cultivates a high-stakes narrative of self-discovery and the dangers in pursuing perfection" (Publishers Weekly).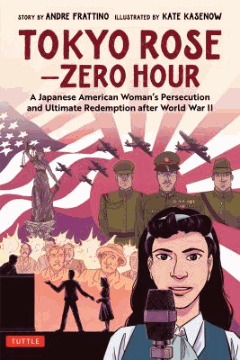 Tokyo Rose — Zero Hour by Andre Frattino and Kate Kasenow — The true story of Iva Toguri, a Japanese American woman who was visiting relatives in Tokyo shortly before the attack on Pearl Harbor. Trapped in Japan, Iva was pressed to renounce her American citizenship, but refused. As war raged across the Pacific, she took a job with Radio Tokyo, where she was forced to host 'Zero Hour,' a propaganda show aimed at demoralizing American troops. "A well-researched history of an unjustly maligned woman and a crackling espionage adventure story, to boot" (Publishers Weekly).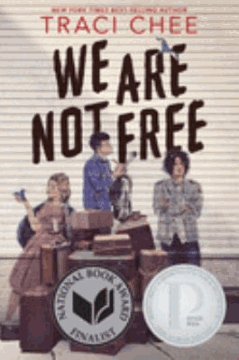 We Are Not Free by Traci Chee — For fourteen-year-old budding artist Minoru Ito, his two brothers, his friends, and the other members of the Japanese-American community in southern California, the three months since Pearl Harbor was attacked have become a waking nightmare: attacked, spat on, and abused with no way to retaliate–and now things are about to get worse, their lives forever changed by the mass incarcerations in the relocation camps. "Ambitious in scope and complexity, this is an essential contribution to the understanding of the wide-ranging experiences impacting people of Japanese ancestry in the U.S. during WWII" (Publishers Weekly). Get the eBook | Get the Audiobook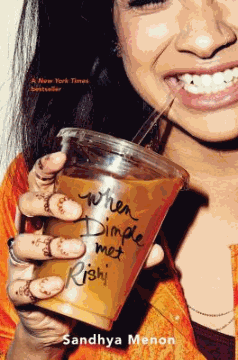 When Dimple Met Rishi by Sandhya Menon — When Dimple Shah and Rishi Patel meet at a Stanford University summer program, Dimple is avoiding her parents' obsession with "marriage prospects" but Rishi hopes to woo her into accepting arranged marriage with him. "Romance-loving readers will celebrate the ways that Rishi and Dimple learn to respect and appreciate their Indian heritage and traditions but also manage to go their own way" (Publishers Weekly). Get the Audiobook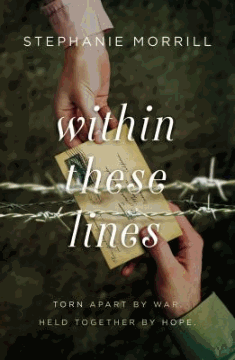 Within These Lines by Stephanie Morrill — Italian-American Evalina and Japanese-American Taichi's vow to be together, although interracial marriage is illegal in 1941 San Francisco, is tested when Taichi's family is sent to Manzanar internment camp. "Told in Evalina's and Taichi's alternating voices, readers get a firsthand look at both characters' worlds and perceive the struggles of the Japanese Americans during WWII" (Booklist). Get the eBook | Get the Audiobook